78" DSLR Camera Tripods 22lbs Load Capacity with Magnesium Alloy Rotatable Multi-Angle Center Column
78" DSLR Camera Tripods 22lbs Load Capacity with Magnesium Alloy Rotatable Multi-Angle Center Column
Brand:

K&F Concept

Buy K&F Concept 78" dslr camera tripods 22lbs load capacity with magnesium alloy rotatable multi-angle center column online, £105.99 free shipping to UK.

KF09.087V2

SKU:

KF09.087V2

105.99

https://www.kentfaith.co.uk/KF09.087V2_78"-dslr-camera-tripods-22lbs-load-capacity-with-magnesium-alloy-rotatable-multi-angle-center-column
Features
• 28mm Large 360° Metal Ball-Head:With two independent control knobs, the specially designed 28mm metal ball-head can rotate 360 degree allowing you to take photos at any angle with horizontally and vertically.
• Convenient: From 23'' to 78'' Flexible Adjustment.4-section column legs with 3 quick release flip-locks allows you to adjust the working height from 23.6'' to 78' in seconds.19.6" folden size is easily took to anywhere for outdoor photography
• Multi-angle Shooting: Center Column could turn to invert situation for low angle shooting;The damping system of the ball head would set your camera at different angles easily(vertical shots or up-side shots) or and get the best shooting view.
• Portable:3.17lbs / 1.44kg tripod weight and 22lbs / 10kg maximum load weight. 78'' in height and easy-carried. This tripod can make it the best companion of your DSLR cameras and withstand heavier load compared to similar products yet remain stable.
• 2-In-1 Tripod Monopod: The tripod can be easily truned into a monopod or walking stick alone to make your photography more diverse. Multi-angles for shooting like low-angle shot and high-angle shot are allowed with this monopod as well.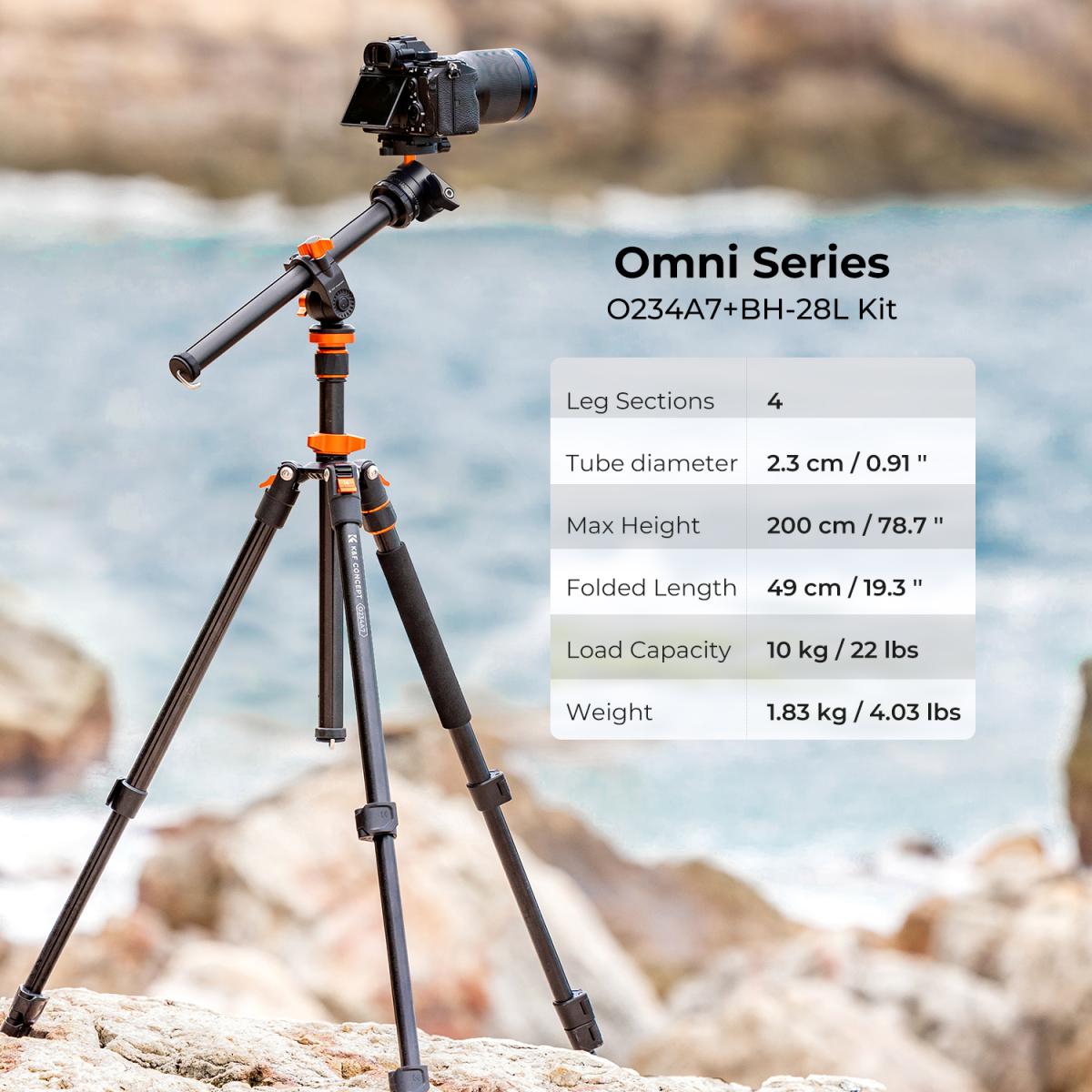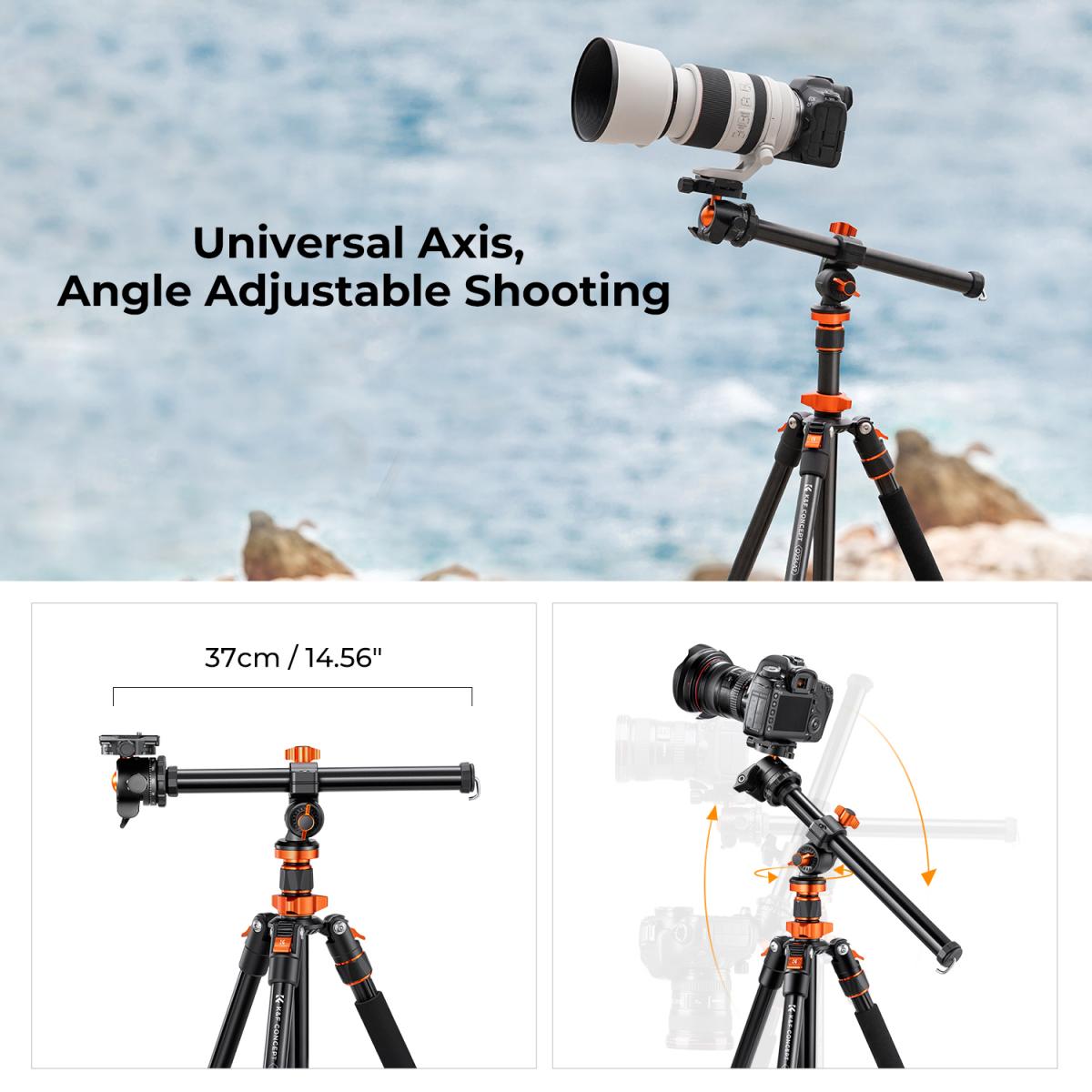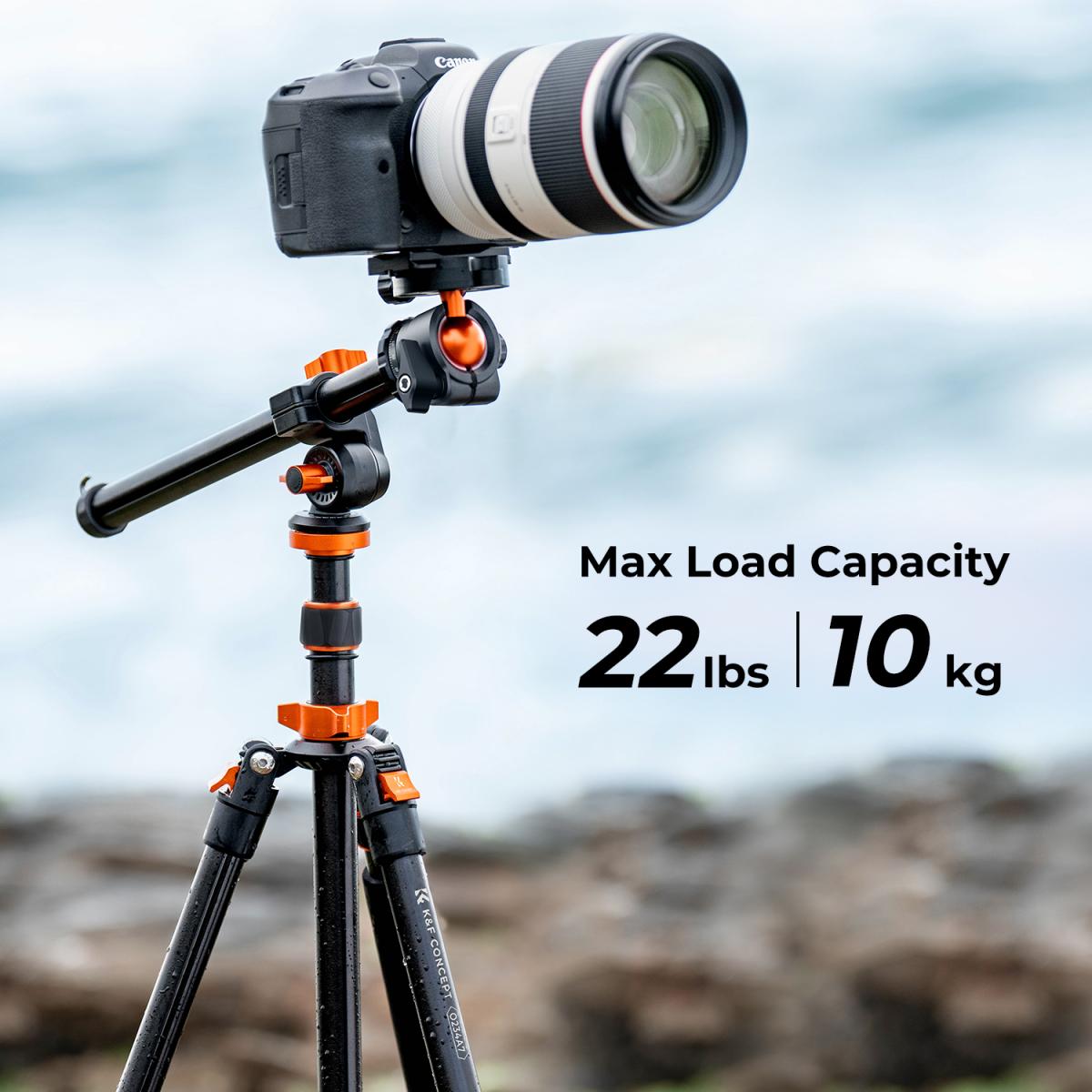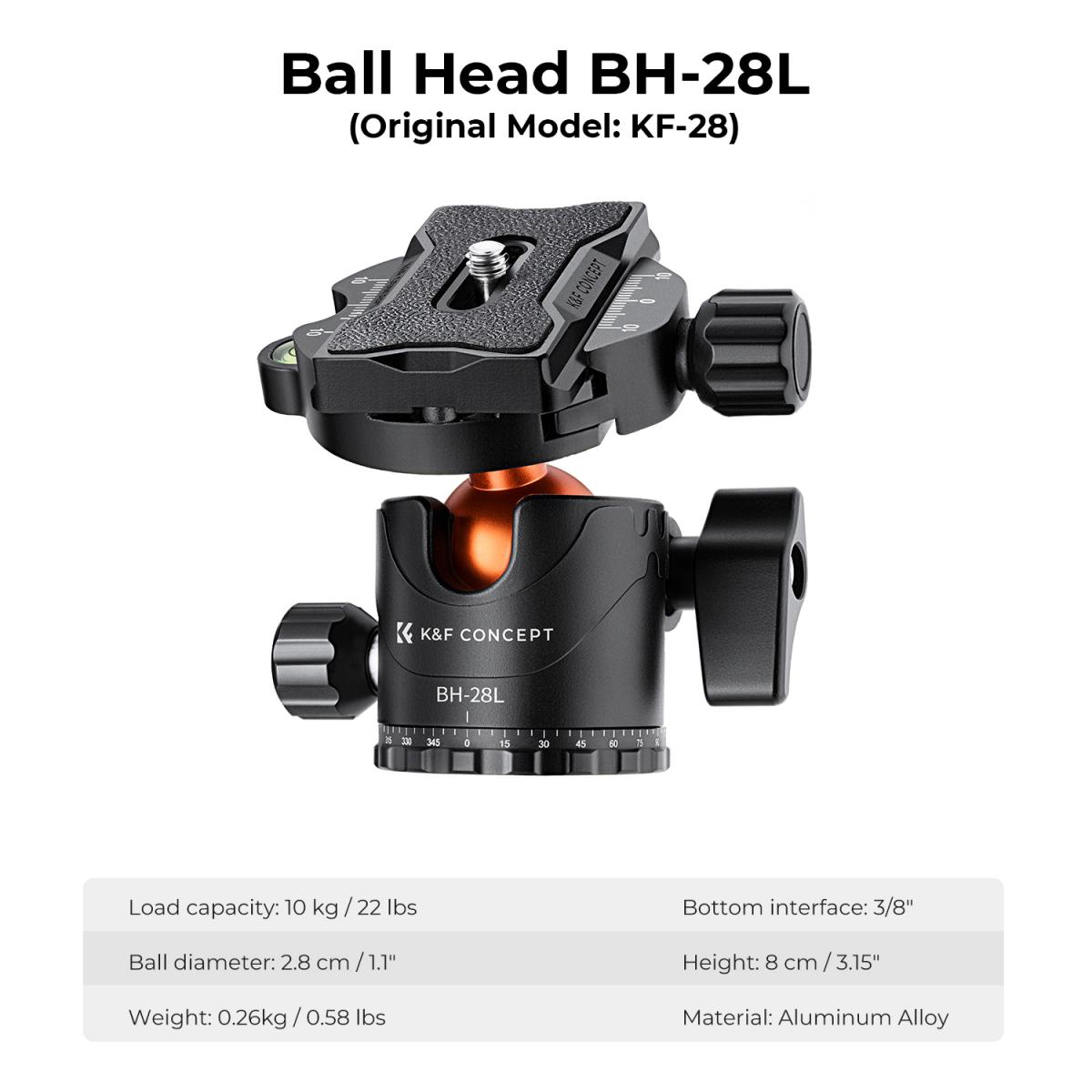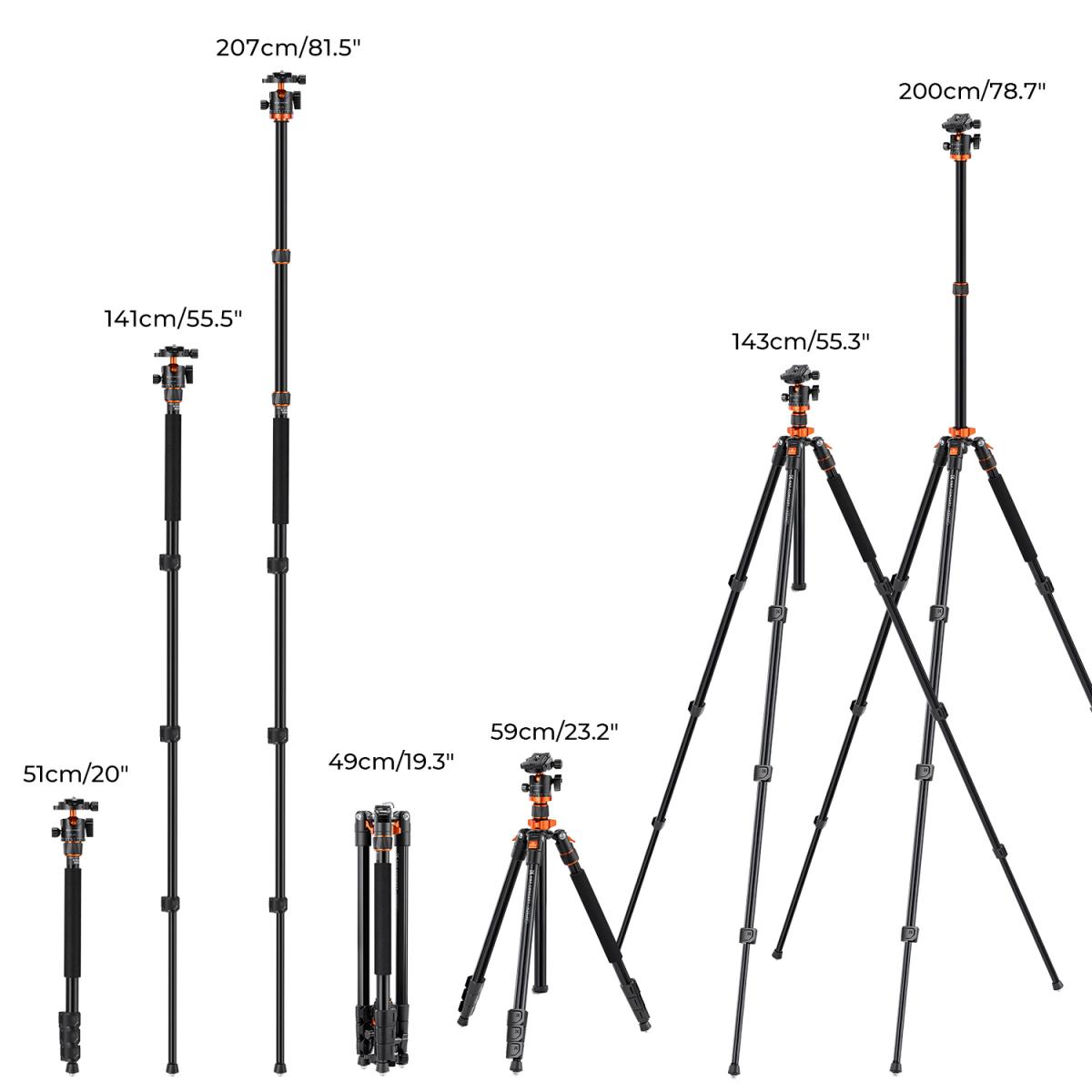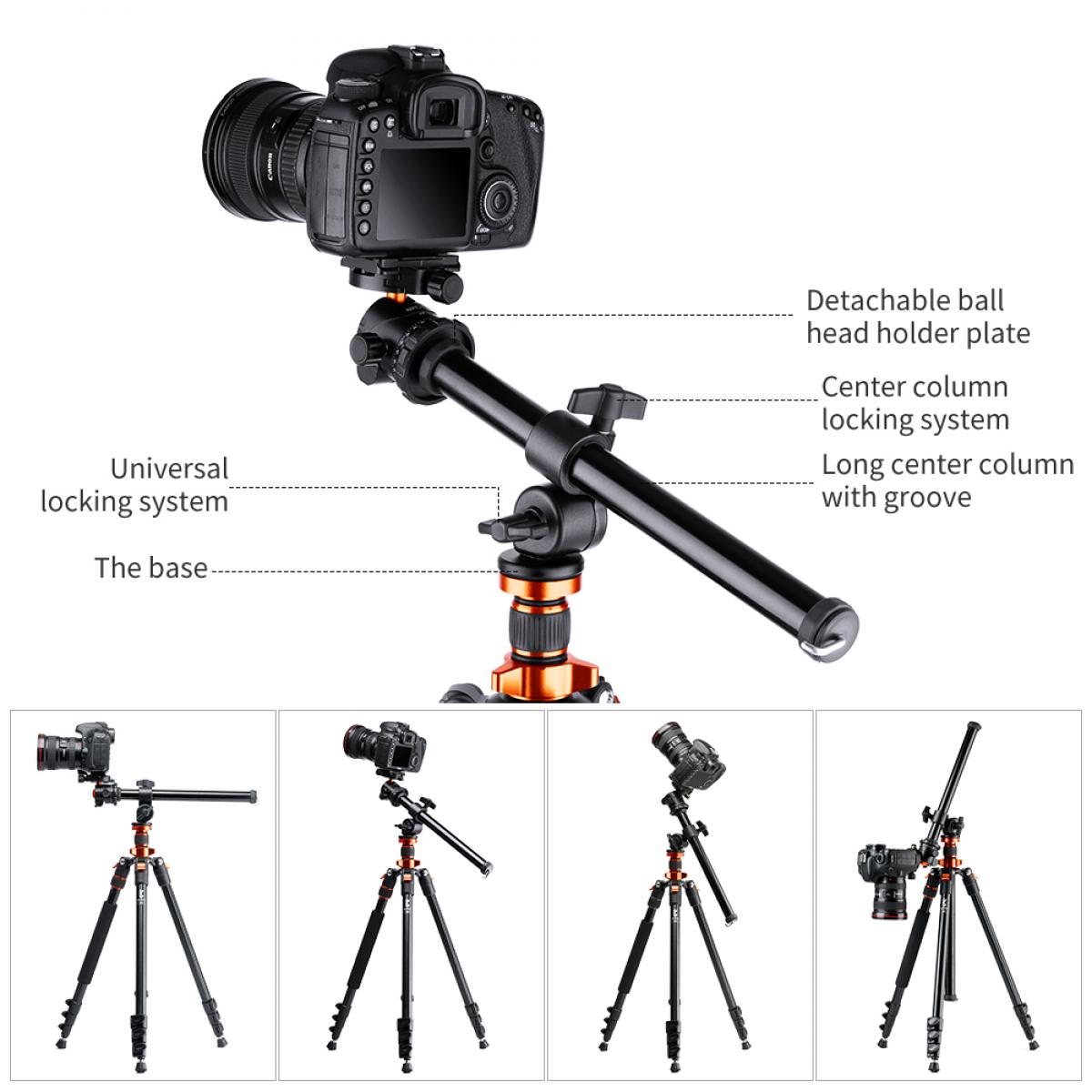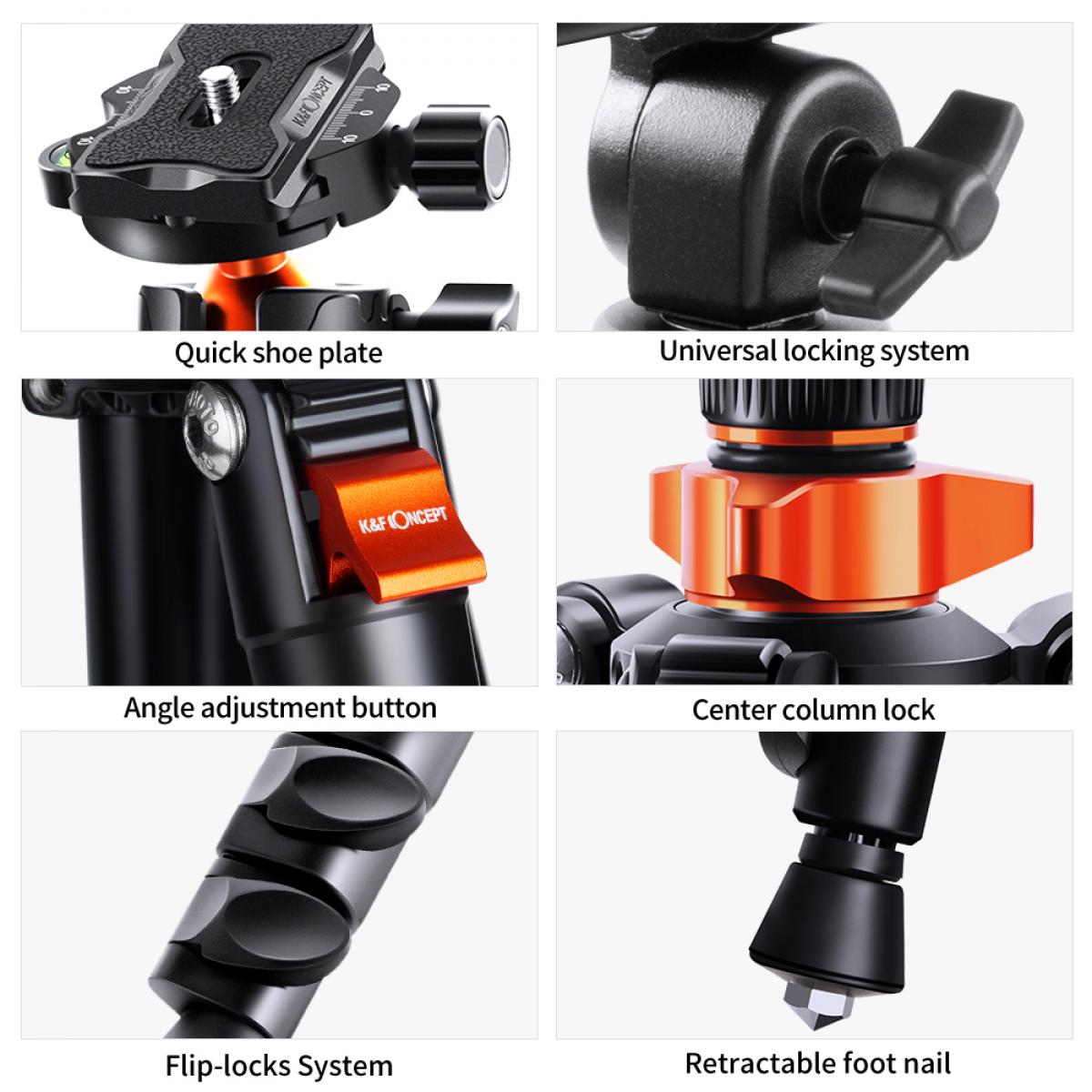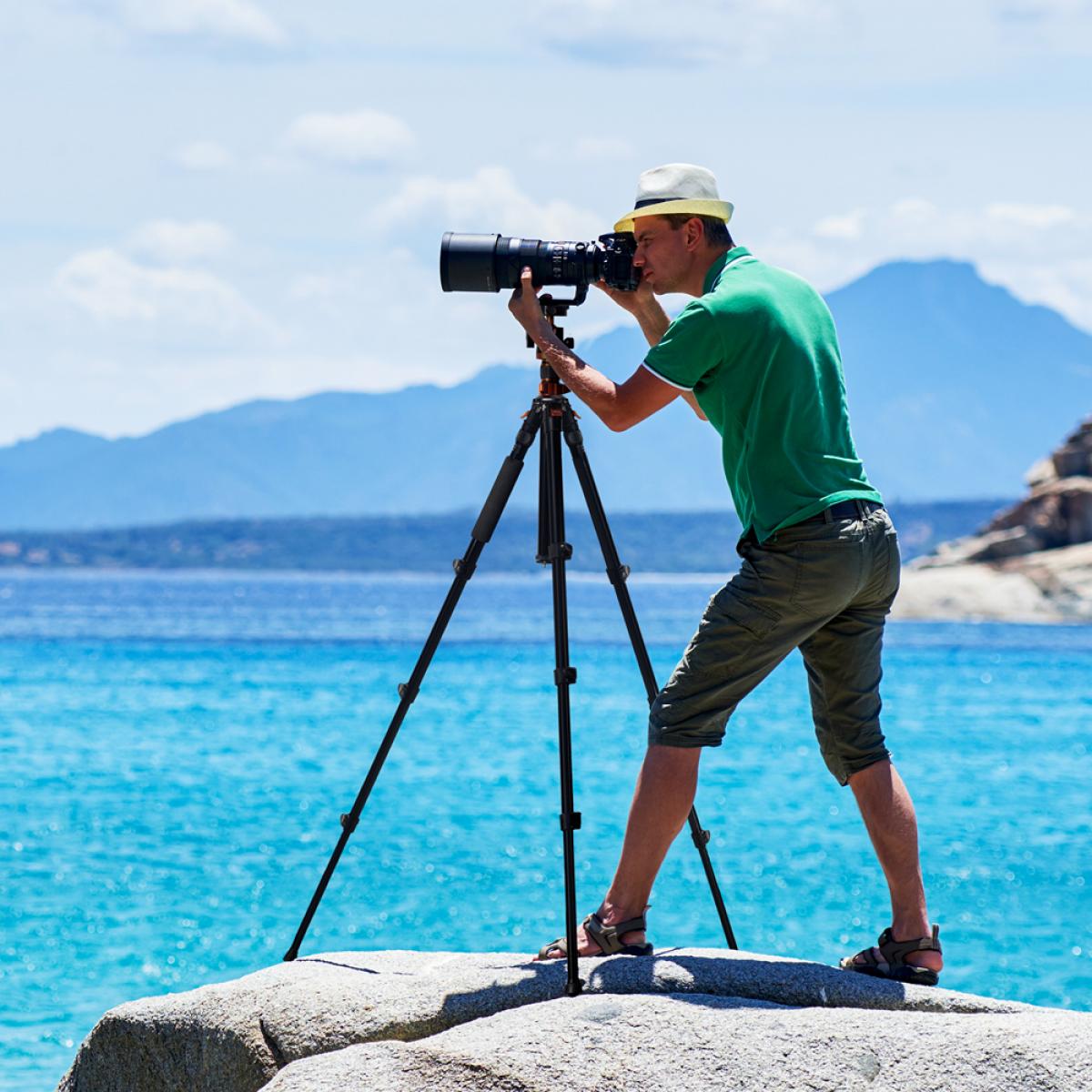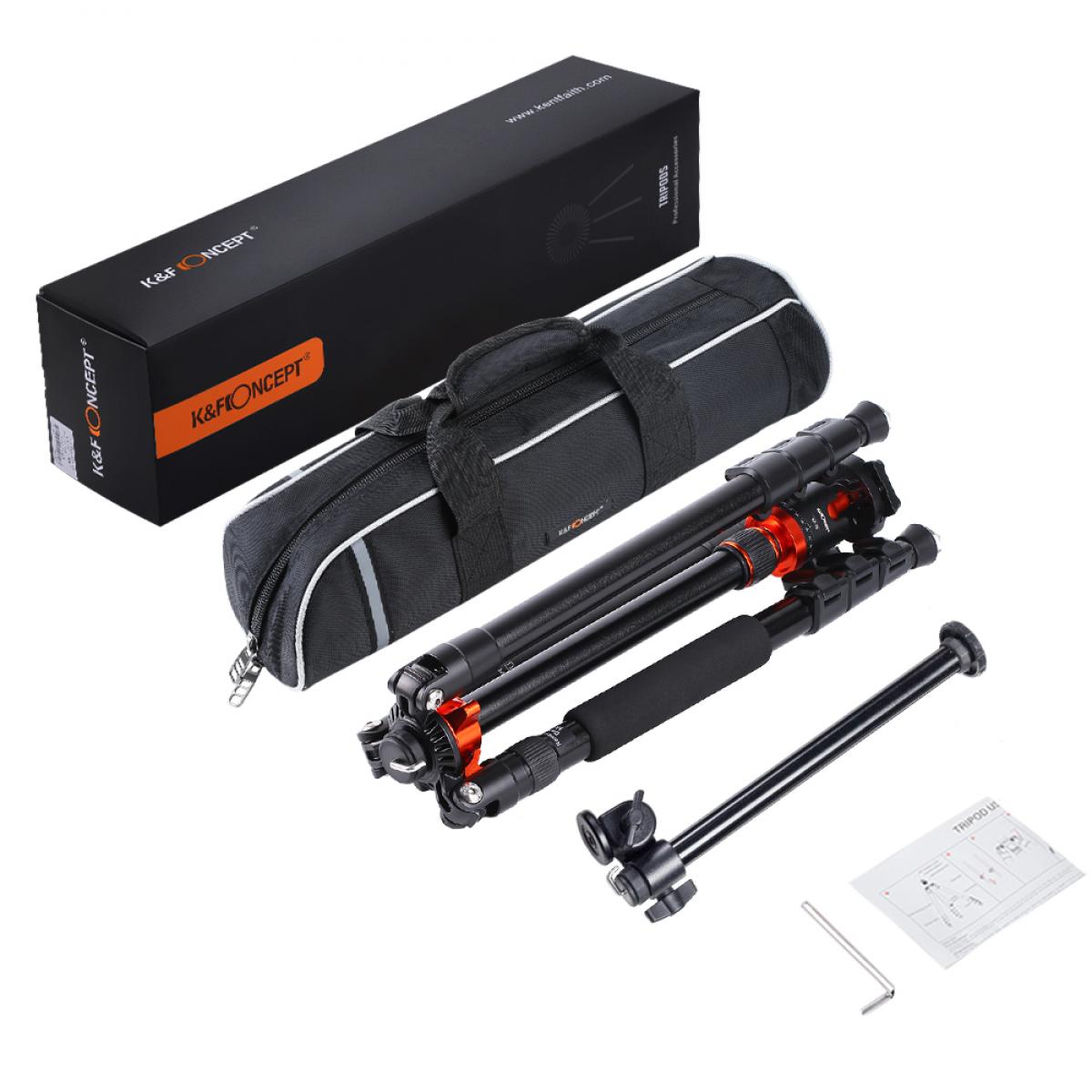 Not the lightest one out there but I needed something that my Canon 1d Mk Iv and the 70-200 or 150-600 lenses could mount on and not topple. This tripod is up to the task. My combo weighs in at nearly 4kg and this tripod should take 10kg apparently. I like the way it can convert to a monopod too and the ball joints are a boon for quick role changes. Sturdy, well built and looks good too!
15/07/2021
I have been using this tripod for several days now, in this time I have gotten a good understanding of the features of this tripod and its strengths. I live in Alberta and got this mainly for using it while hiking to capture scenic landscapes for the upcoming summer. I am thinking about using this as a tripod for a side photography business and I wanted to invest in a good quality tripod which would last me several years. I chose the aluminum material since it is lightweight and it will be easy to carry this while hiking/camping. This one also comes in a handy bag which protects the tripod while it is not being used. While using this tripod I immediately noticed how stable the tripod felt with my heavy DSLR on it, this is very important as I need this to achieve professional quality photos which are not blurry, which can ruin the image altogether. The adjustable knobs and legs are user-friendly and well made. The ball of the head is great quality and was useful for videography purposes. The price point of this is decent as I wanted to get a tripod that was great quality as opposed to something cheap which would only last me a short time. Overall satisfied with my purchase and would recommend to budding photographers/videographers.
14/07/2021
This is a good quality product, I was looking for a higher tripod for Landscape work and although a bit on the heavy side I could not afford a carbon fibre one but it does come with a very good quality carry bag and the height is great, also the top part being able to extend sideways has been great being able to get angled shots without the tripod legs in the frame
10/07/2021
There are no faqs for this product.