Camera Tripod 78"/200cm, DSLR Tripods Overhead Aluminum Lightweight Tripod Monopod Load Up to 22lbs/10kg
£81.99
£139.99
Inclusive of VAT
Brand:

K&F Concept

Free Shipping. 30 Day No Reason Return. K&F Concept tripod features stable & construction, wide height ranges, compact&portable design.

KF09.087V2

SKU:

KF09.087V2

81.99

https://www.kentfaith.co.uk/KF09.087V2_78"-dslr-camera-tripods-22lbs-load-capacity-with-magnesium-alloy-rotatable-multi-angle-center-column
Buy 2+ items get

10% off

!
Features
• 【Removable Extension Boom Arm】It moves from 0 to 180 degrees, can be rotated 360°horizontally, to realize panorama shooting. Compatible with all 3/8" interface tripod.
• 【28mm Large 360° Ball-Head and Panoramic View】With two independent control knobs, the specially designed ball-head can rotate 360 degree allowing you to take photos at any angle with horizontally and vertically.
• 【Convenient: From 23'' to 78'' Flexible Adjustment】4-section column legs with 3 quick release flip-locks allows you to adjust the working height from 23'' to 78' in seconds. Winner in height! 19" folden size is easily took to anywhere for outdoor photography.
• 【Lightweight and Portable】3.7lbs / 1.69kg tripod weight and 22lbs / 10kg maximum load weight. 78'' in height and easy-carried. This tripod can make it the best companion of your DSLR cameras and withstand heavier load compared to similar products yet remain stable.
• 【2-IN-1 Overhead Video Tripod Monopod】The tripod can be easily turned into a monopod or walking stick alone to make your photography more diverse. Multi-angles for shooting like low-angle shot and high-angle shot are allowed with this monopod as well.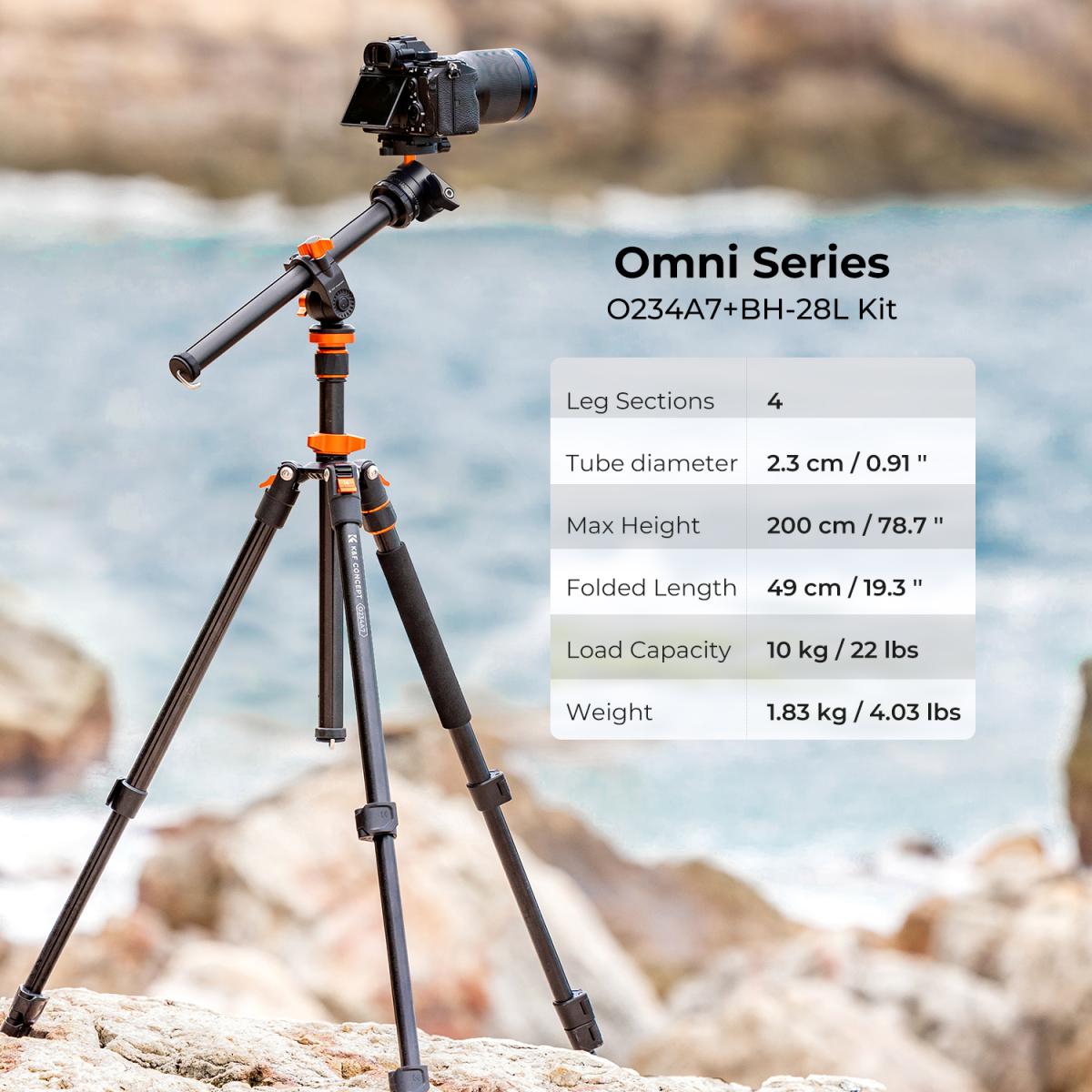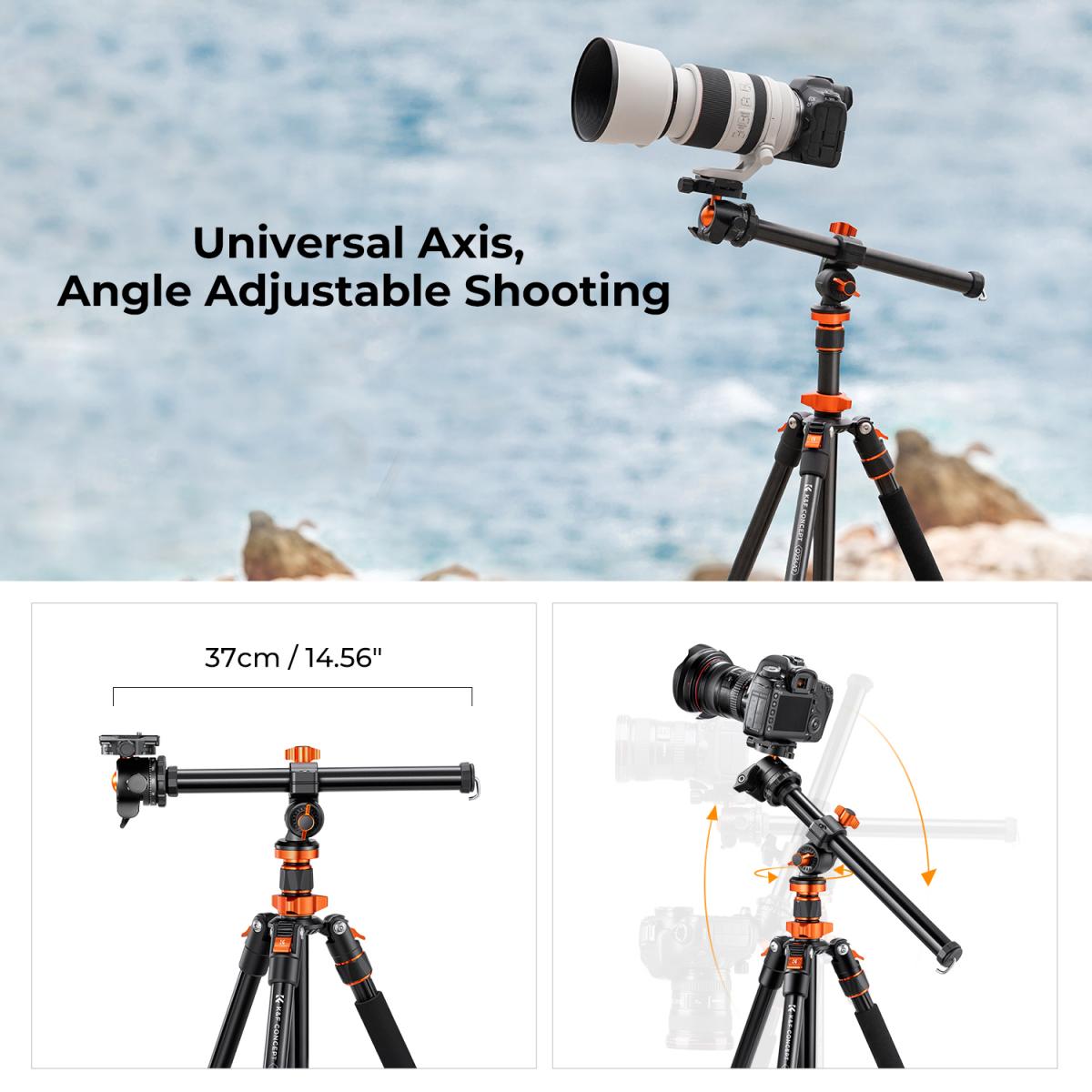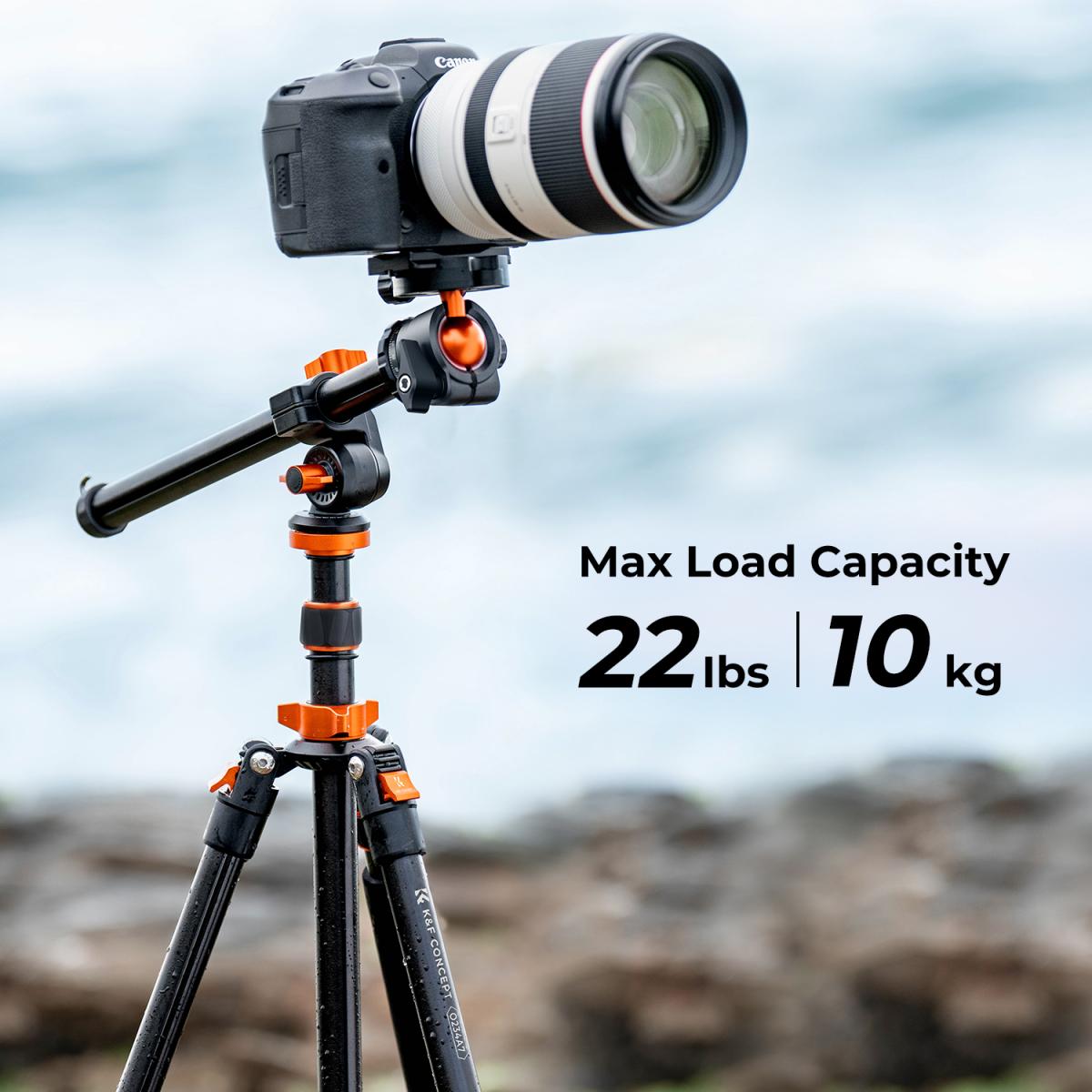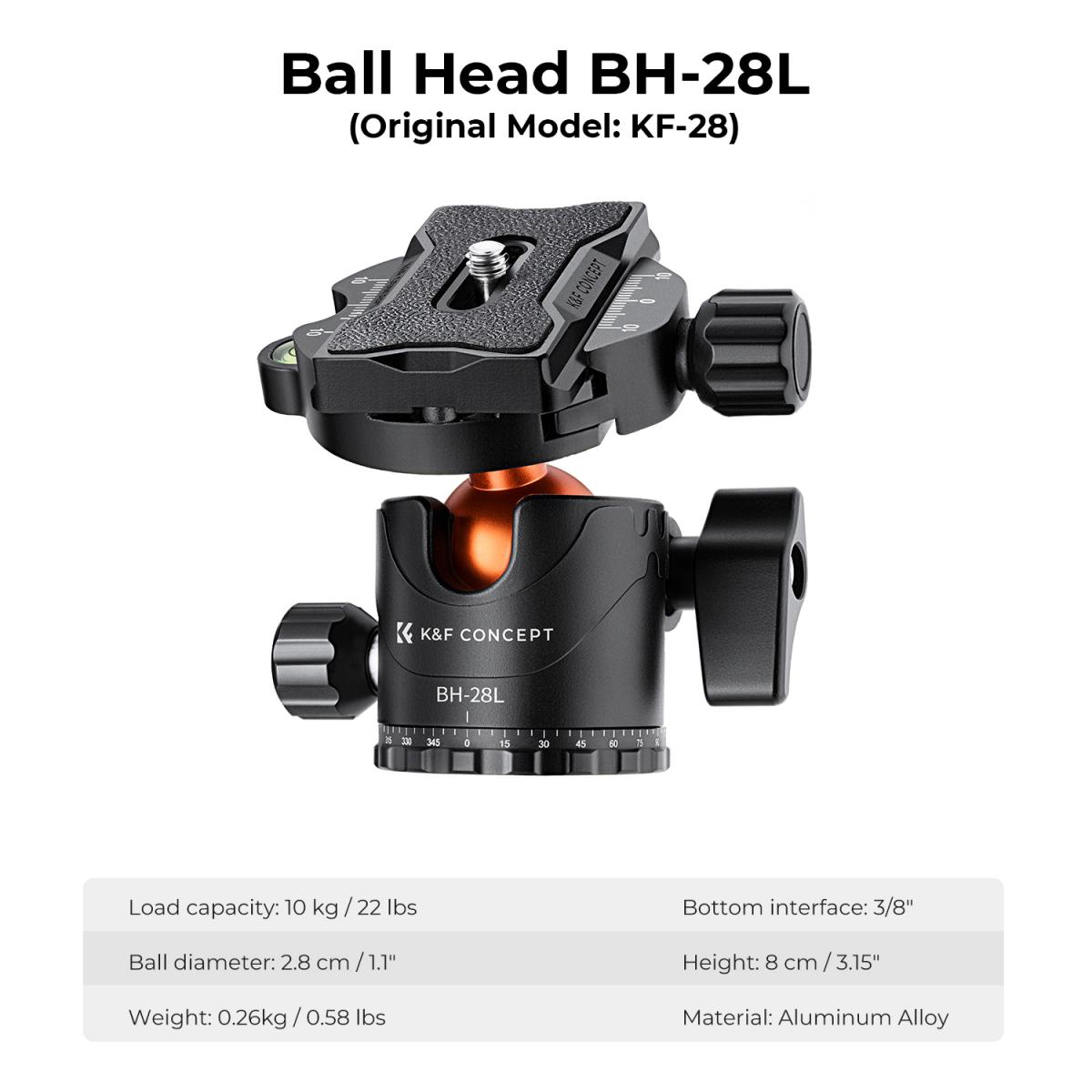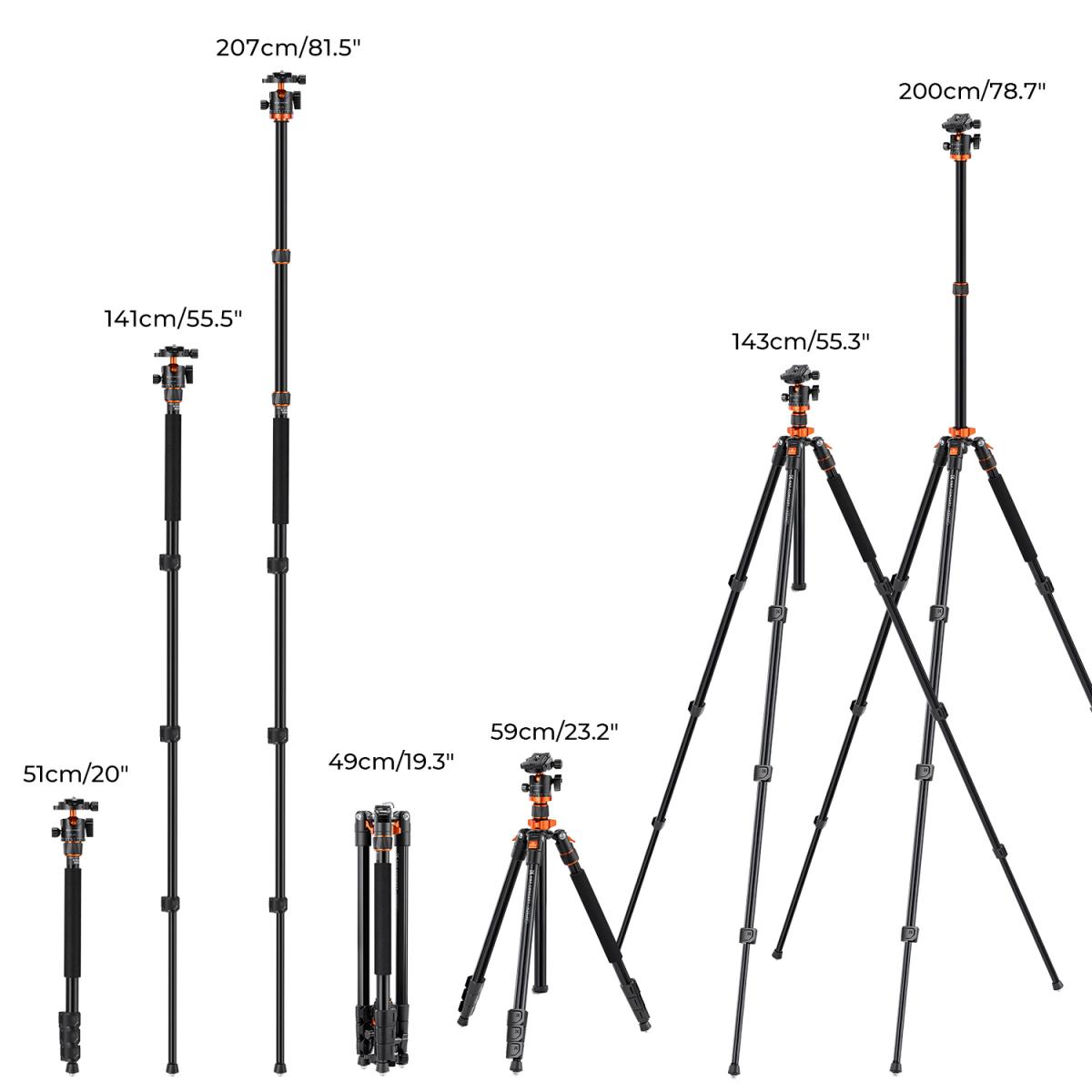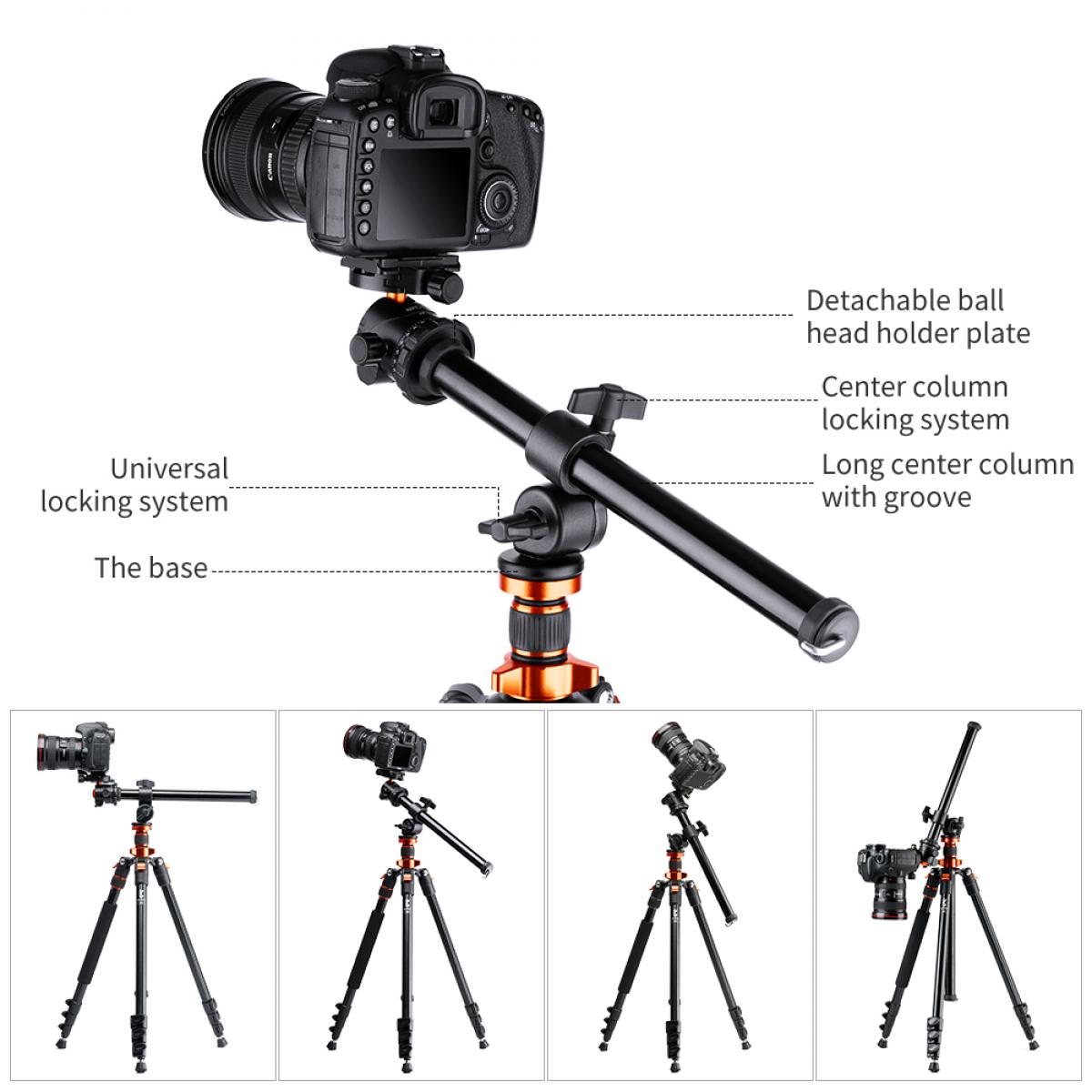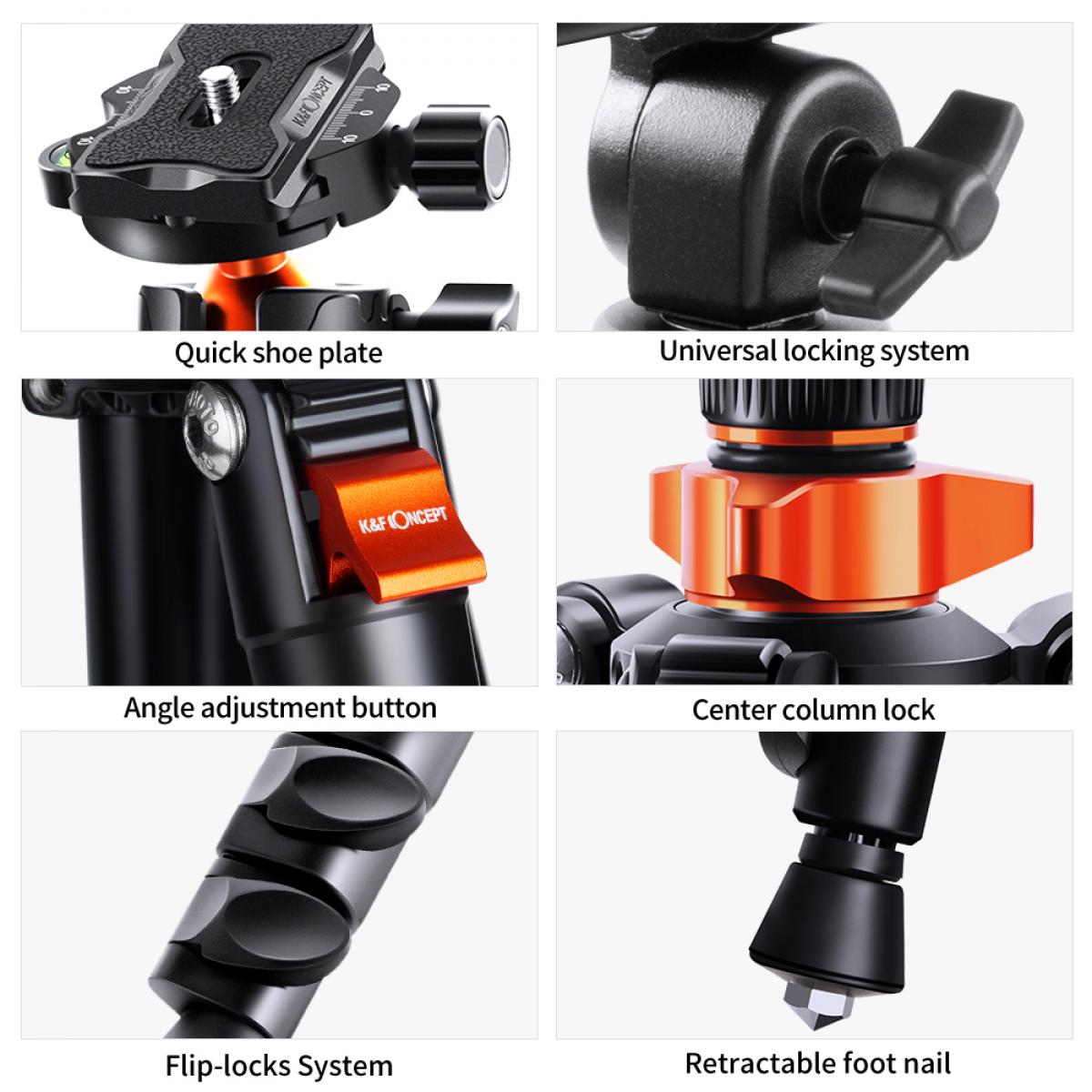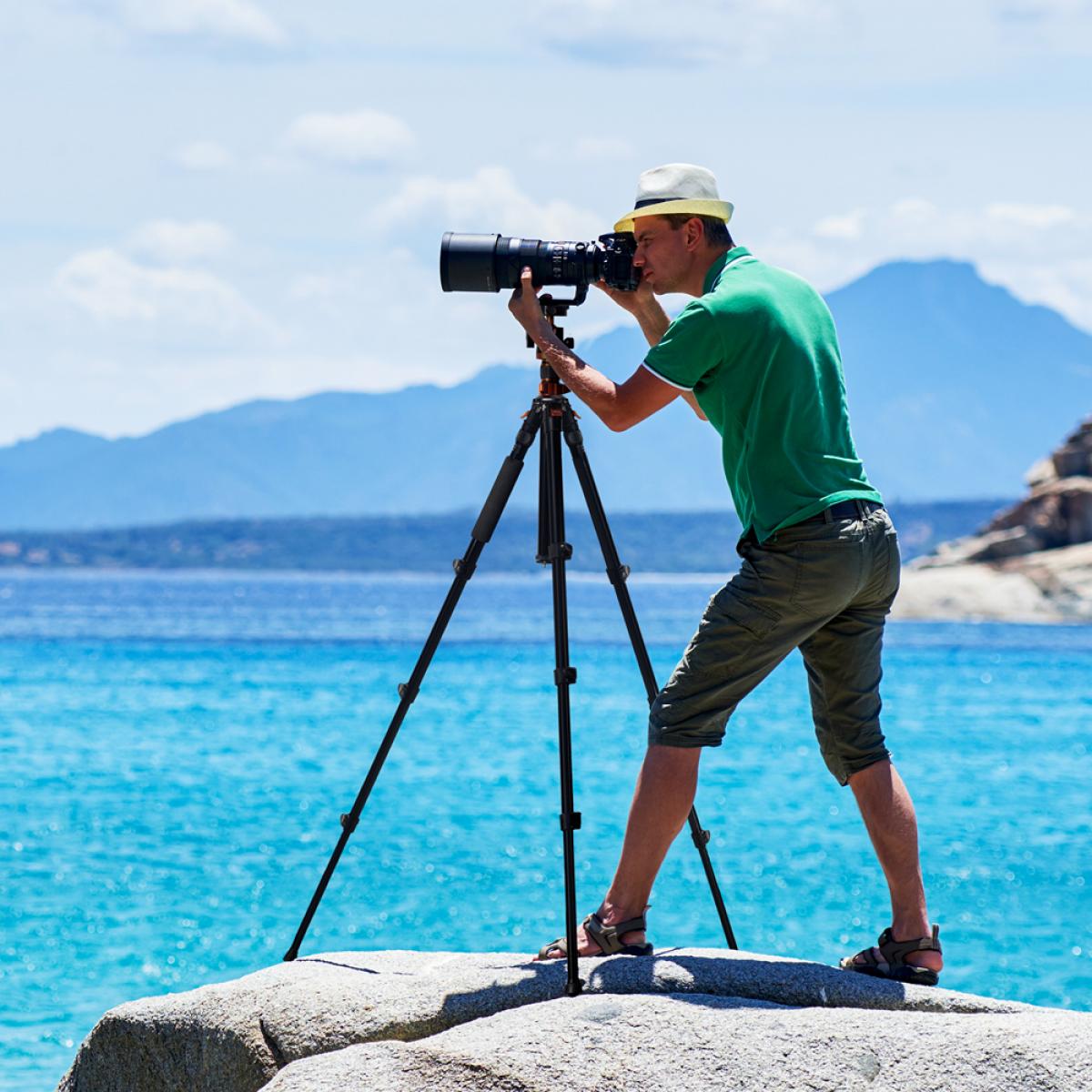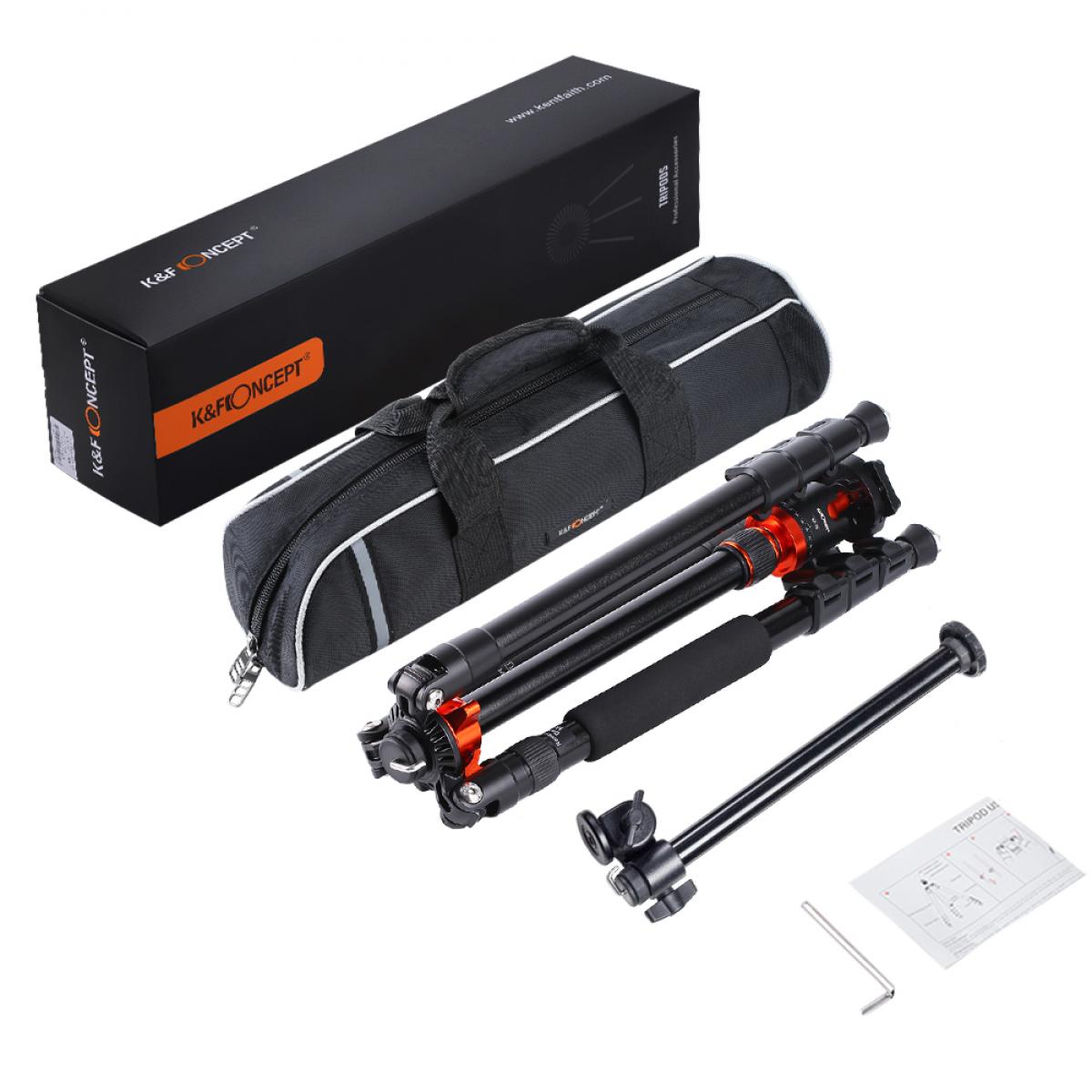 The tripod has a very good quality of materials. The legs open very smoothly and have no play. In addition, the tripod head holds a heavy camera perfectly. The closed size is very moderate for the height when open. It has several positioning modes and you can remove the central leg to use it as a monopod. I have another one from a well-known brand, smaller and I needed something bigger, and the truth is that this tripod has nothing to envy it and with an exceptional quality-price ratio. A good buy.


09/09/2021
Overall it's good, light weight and quick to assemble. I don't give it 5 stars because it has the most important thing for me, which is the ball adjustment that controls all the lateral and elevation movement. Lateral and elevation movement, as the rotary movement is controlled by the graduated axis, which is too imprecise. The ball management lever is not very precise and without noticing you have the target down where it weighs the most. It is difficult to accurately graduate a localised object as when closing the lever it drops a few millimetres downwards due to the weight of the telephoto lens and you lose a while compensating for this drop.


04/09/2021
I'm a product and food photographer. I was on the market for a great tripod to get flatlay shots for my food photography business. I did a ton of research for months before I could zero in on this one. The Manfrotto models were way beyond my budget. I read all the great reviews and decided go with the K&F concept 72 inch model, and must admit its a stellar product. Just love how versatile it is for not only flatlyas but general use too. It's robust, has a ton of customization features and locks real well. You cannot compare this to a C-stand with horizontal arm but this one's portable and compact to carry for on-location shoots. It's the best bang for your dollars.
17/08/2021
So many different positions that this tripod can reach to get the perfect capture, good for panoramas, astrophotography, landscapes and macro photography, super light and great for carrying on all your adventures
15/08/2021
This has amazing features and comes with a Carry on Bag. Just love its stability and how it can be used in different modes and angles.
13/08/2021
These images belong to K&F Concept end users.
A
For how to install the center column, please refer to this video https://youtu.be/3BvJKWNElRg.
A
To hold telephoto lens, it is recommended to use a tripod mount ring additionally for better balance. Meanwhile, it is better to hang some heavy thing to the hook to lower the center of gravity on this tripod to make it more sturdy and less prone to vibrations.
A
Please refer to this video https://youtu.be/QTqaGuu7kVM.
Tripod General
Load Capacity
10kg/22lbs
Maximum Working Height
2310mm/91"
Max Height without Center Column
1400mm/55.1"
Minimum Working Height
590mm/23.2"
Folded Length
500mm/19.7"
Weight
1440g/3.17lbs
Materials
Magnalium Alloy
Ball Head
Ball Head
Color
Orange/Black
Bubble Level
Tripod Legs
Leg Positions
Independent Leg Spread
Leg Sections
4
Leg Diameter
23mm/0.91"
Feet Features
Tripod Center Column
Center Column Features
Tranverse Center Column, Center Column Inversion
Center Column Sections
2
Comparison of similar products
Rating

12 reviews.

63 reviews.

60 reviews.

0 reviews.

5 reviews.
Price
£81.99

£125.43

£84.53

£122.69

£61.41

£169.39

£140.59

£54.99

£36.99

Model
KF09.087V2
KF09.079V1
KF09.083
KF09.062
KF34.009V1

Load Capacity

10kg/22lbs
10kg/22.05lbs
10kg/22.05"

Maximum Working Height

2310mm/91"
1830mm/72.05"
1710mm/67.32"

Max Height without Center Column

1400mm/55.1"
1390mm/54.72"
1300mm/51.18"

Minimum Working Height

590mm/23.2"
600mm/23.62"
520mm/20.5"

Folded Length

500mm/19.7"
490mm/19.29"
420mm/16.54"

Weight

1440g/3.17lbs
1835g/4.05lbs
1500g/3.3lbs

Materials

Magnalium Alloy
Magnalium Alloy
Magnesium aluminum alloy

Leg Positions

3

Independent Leg Spread

Leg Sections

4
4
5

Leg Diameter

23mm/0.91"
16-25mm/0.63-0.98"
13-25mm/0.51-0.98"

Leg Lock Type

Quick Flip Lock
Twist Lock

Center Column Features

Tranverse Center Column, Center Column Inversion
Transverse Center Column, Center Column Inversion