M42 to M4/3 Adapter, Lens Mount Adapter for M42 Mount Lens to Micro 4/3 M43 MFT Mount Mirrorless Cameras
£20.99
£38.99
46% OFF
Inclusive of VAT
&FREE Shipping to United Kingdom,Ireland
Brand:

K&F Concept

K&F M10121 M42 Lenses to M43 MFT Lens Mount Adapter Allow M42 mount lenses used on Micro 4 3 MFT mount camera body.

KF06.076

SKU:

KF06.076

20.99

https://www.kentfaith.co.uk/KF06.076_m42-lenses-to-m43-mft-mount-camera-adapter
Features
• It allows M42 mount Lenses to fit on a micro 4/3 (MFT) system camera body
• Compatible Cameras: Olympus PEN E-PL1, E-PL1s, E-PL2, E-PL3, E-P2, E-P3, E-M, OM-D, E-M5, E-M10 Panasonic Lumix DMC-G1, G2, G3, G10, GX1, GH1, GH2, GF1, GF2, GF3, GF5, GH4 Panasonic AG-AF100 Mirrorless Digital Cameras Black Magic Pocket Cinema Camera (BMPCC) etc
• Infinity focus function is allowed
• Manual adapter,auto diaphragm/auto-focus is not allowed
• All-metal design; anodized aluminum construction
Frequently Bought Together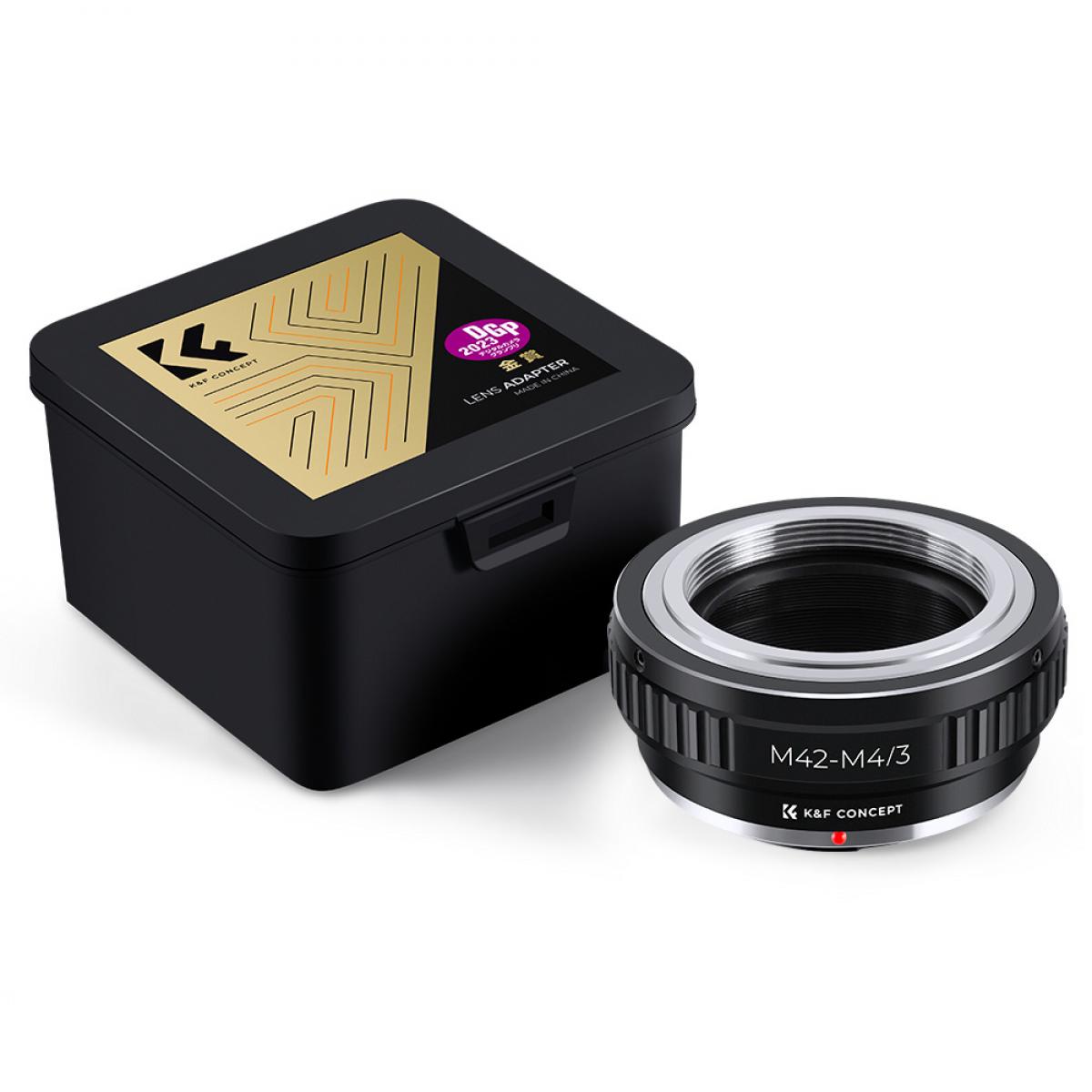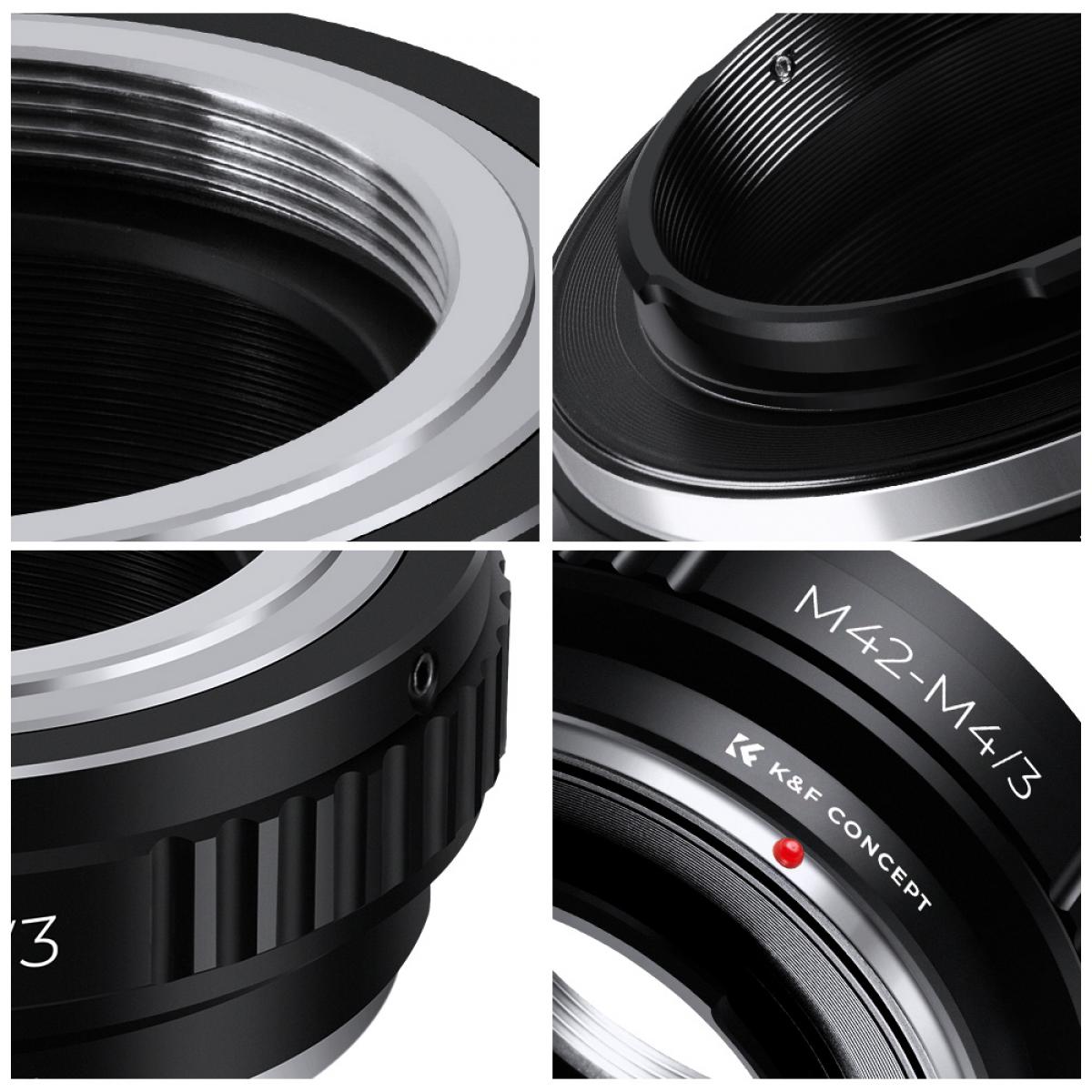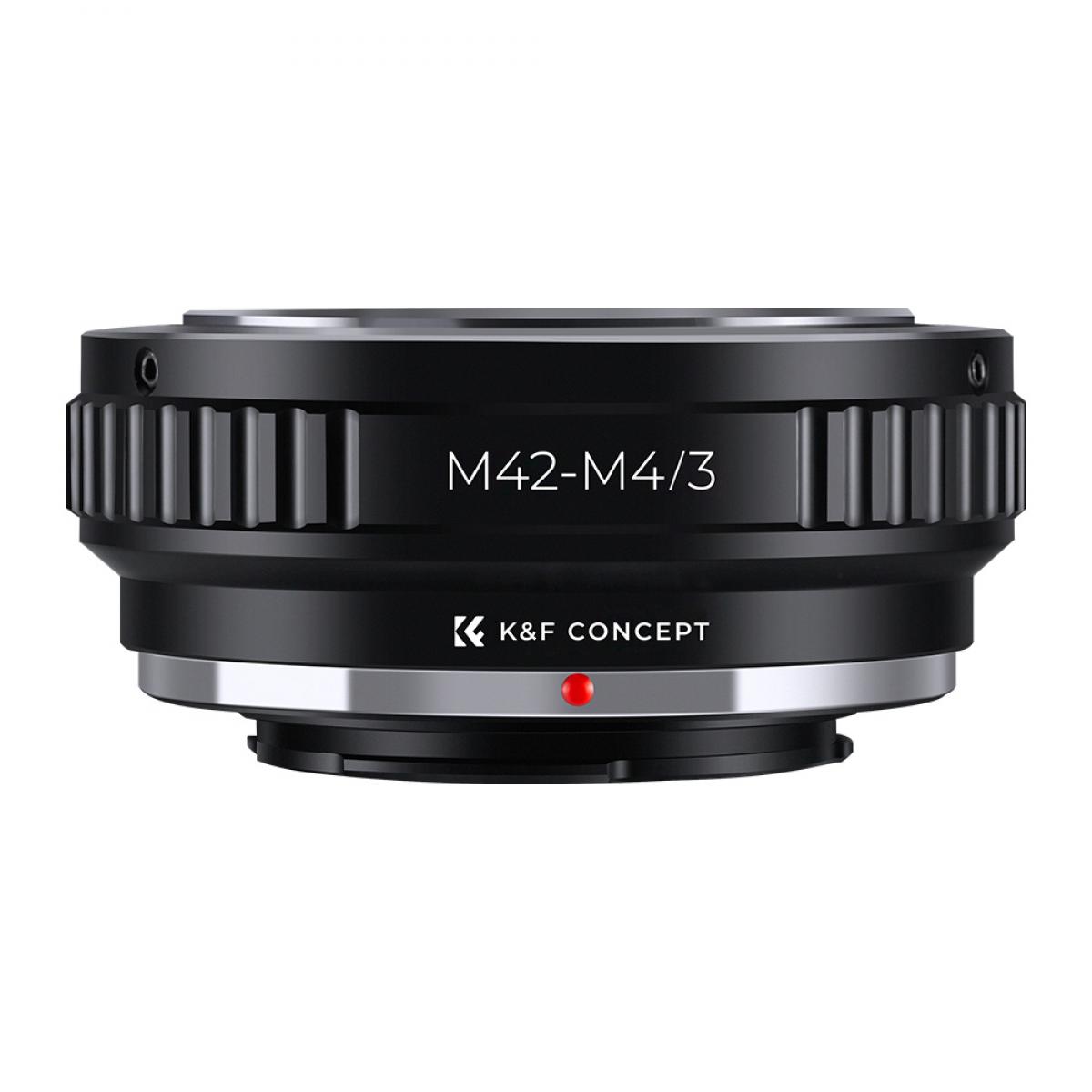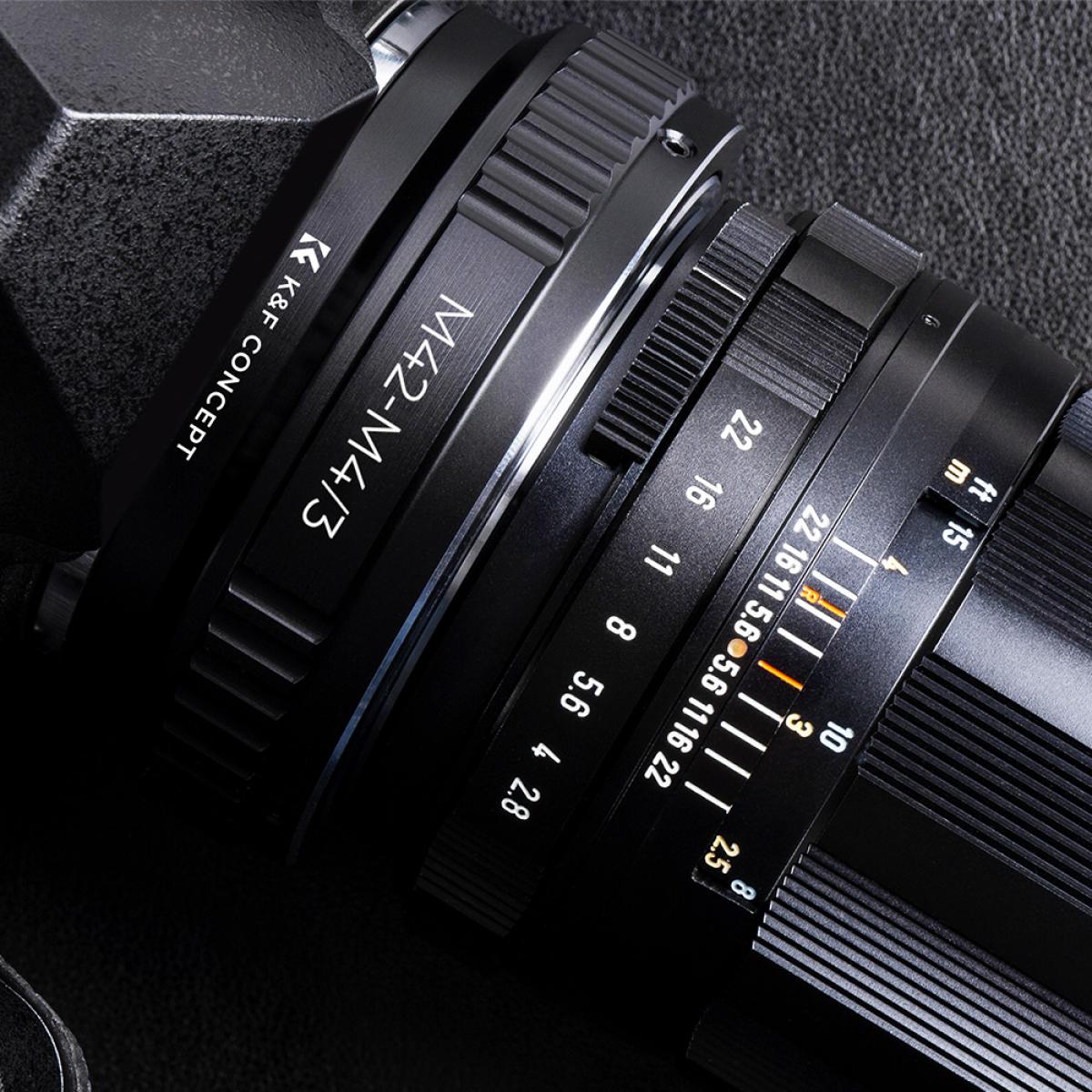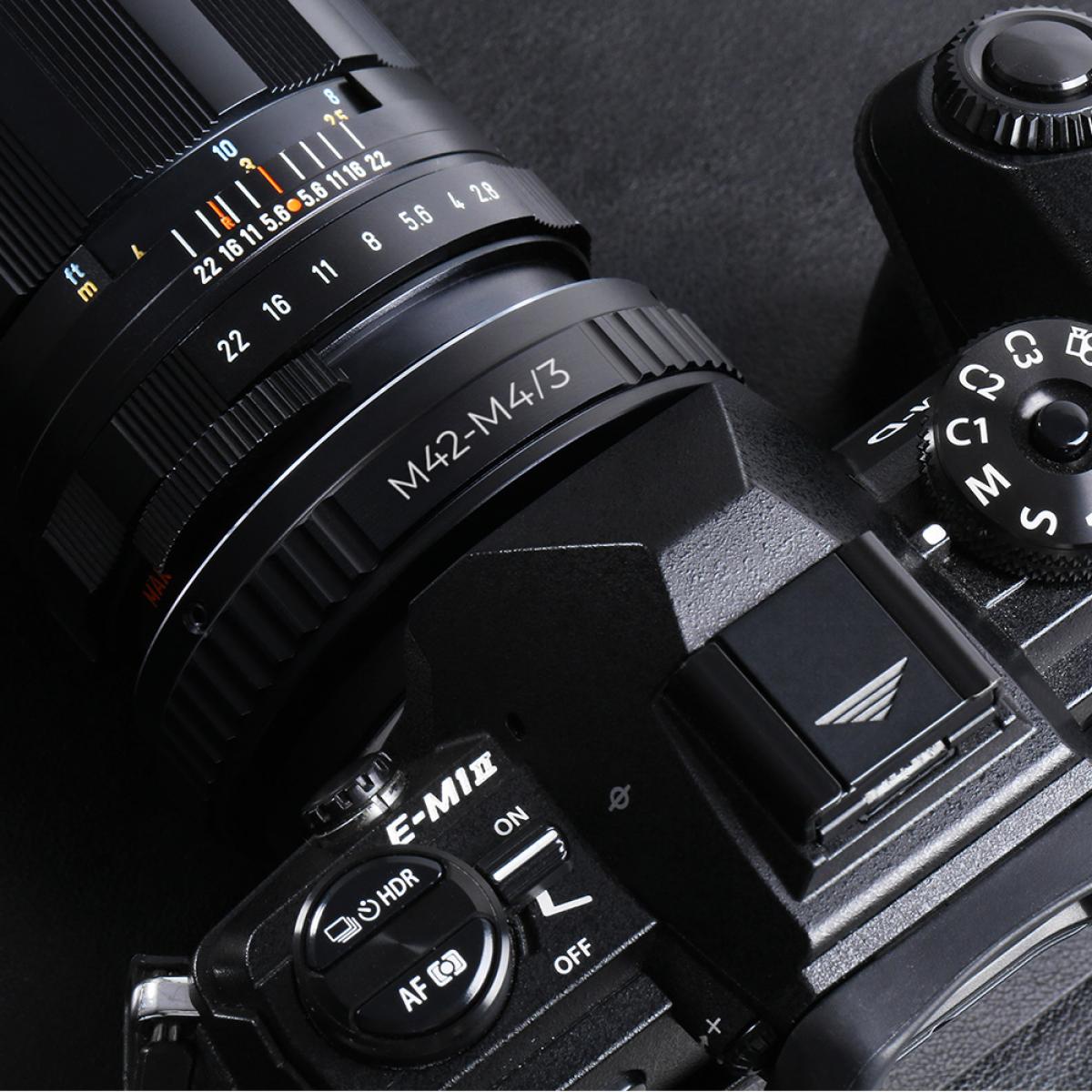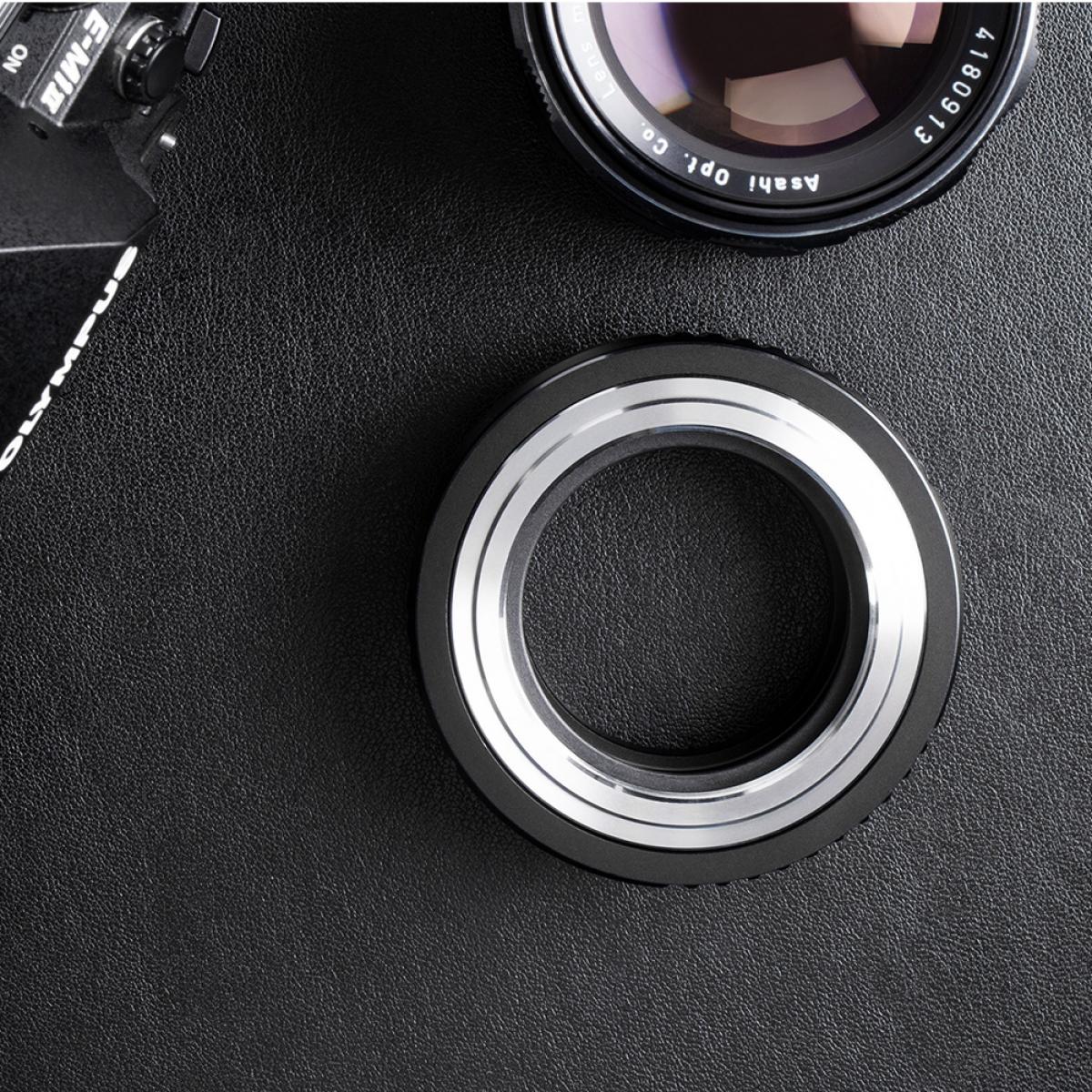 Rating

79 reviews.

35 reviews.

2 reviews.

24 reviews.

7 reviews.

0 reviews.
Price

£38.99

£20.99

£60.00

£14.79

£30.18

£20.19

£33.69

£14.79

£34.03

£24.41

£118.39

£110.99

Model
KF06.076
KF06.145
KF06.434
KF06.060
KF06.368
KF06.466

camera

M4/3
M4/3
FX

lens

M42
OM
MD
A good buy
I'm using it attach a helios lens to my G81. It fits nicley and works flawlessly
26/12/2019
Perfect
Very well built, perfect fit for all my M42 mount lenses.
17/12/2019
Excellent products
Excellent products
08/10/2019
Recommend
Work as expected! Good buy
27/07/2019
Excellent Product
A friend gave me an old M42 200 mm lens since hewas unable to make use of it. I bpoght this adapter to see if the lens was still viable. The adapter connects to both the lens and the camera very positively and cleanly. A good sign is that the red focussing mark and the aperture equivalent are top dead centre.The lens is of the early aperture preset type where you set the desired aperture, but the lens remains fully open until you spin the ring adjacent to the aperture ring to close down prior to exposure.Clearly one can either use a meter and set the shutter speed manually or leave the camera meter to set it at the time of exposure. Clearly the exposure time displayed will only be accurate with the lens stopped down. Focus will obviously be manual, but with Olympus bodies you will get image stabilisation if you manually set the focal length.An interesting experience using a lens designed for cameras several generations of development back, pretty well using the same techniques we were using 60 years ago.This adapter feels so well made that it was a pleasure to use it.
10/07/2019
These images belong to K&F Concept end users.
A
This adapter has a great aputure ring that works with all Nikon lenses except the AF-P focus by wire lenses (the aputure can be adjusted but you cannot focus the lens). Not sure what "non-ai" lens you have, but if you can manually adjust the aputure on the non-ai lens and just not use the aputure ring on the adapter to change aputure then it will work. Great adapter BTW.
A
No. This is manual adapter. I've used it for a vintage Takumar 70-200mm and it worked well if all you want is to mount it and have manual control.
K&F Concept M42-M4/3 Objektiv Adapter für MFT Kameras
Adapter
camera
M4/3
lens
M42
Ring Material