AI(G) to M4/3 Lens Mount Adapter with Aperture Control Ring
£20.99
£33.99
38% OFF
Inclusive of VAT
To
United Kingdom and Ireland
Expedited Free Shipping
3-5
business days
K&F M18121 Nikon G/F/AI/AIS/D Lenses to M43 MFT Lens Mount Adapter Allow Nikon G/F/AI/AIS/D mount lenses used on Micro 4 3 MFT mount camera body.

KF06.077

SKU:

KF06.077

20.99

https://www.kentfaith.co.uk/KF06.077_nikon-g-f-ai-ais-d-lenses-to-m43-mft-mount-camera-adapter
Features
* This adapter allows user to connect Nikon Nikkor F Mount G-Type D/SLR Lens to Micro 4/3 M4/3 MFT mount cameras.
* Compatible Cameras MFT Mirrorless Cameras - Popular models include: Olympus PEN E-PL1, E-PL1s, E-PL2, E-PL3, E-P2, E-P3, E-M, OM-D, E-M5, E-M10 Panasonic Lumix DMC-G1, G2, G3, G10, GX1, GH1, GH2, GF1, GF2, GF3, GF5, GH4 Panasonic AG-AF100 Mirrorless Digital Cameras Black Magic Pocket Cinema Camera (BMPCC) .
* Infinity focus function is allowed .
* Manual adapter,auto diaphragm/auto-focus is not allowed, but you could adjust the aperture manually on this adapter for your Nikon(G) lens .
* Anodized Aluminum Construction and Heavy Grade Brass Construction .
Shipping
To
United Kingdom and Ireland
Expedited Free Shipping
3-5
business days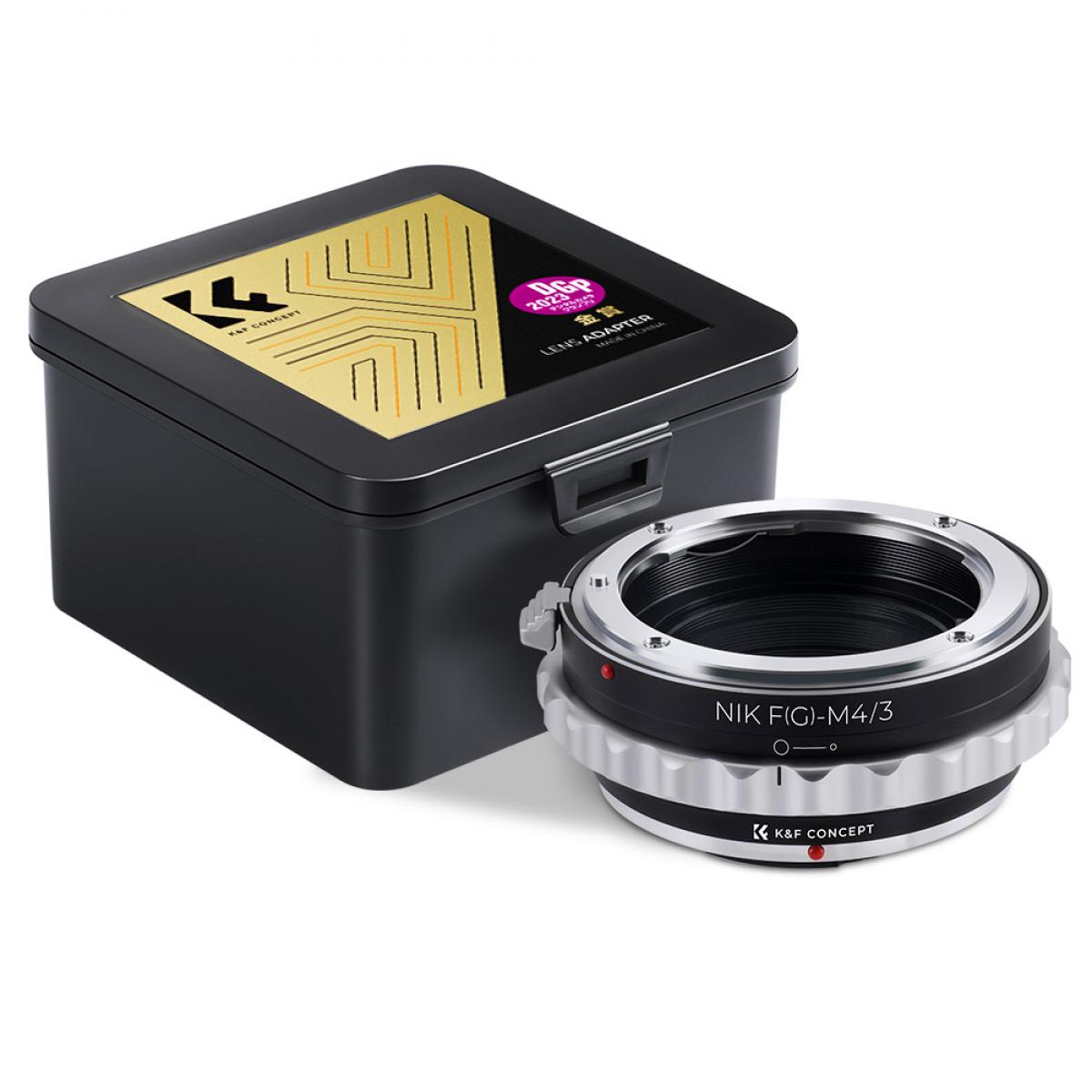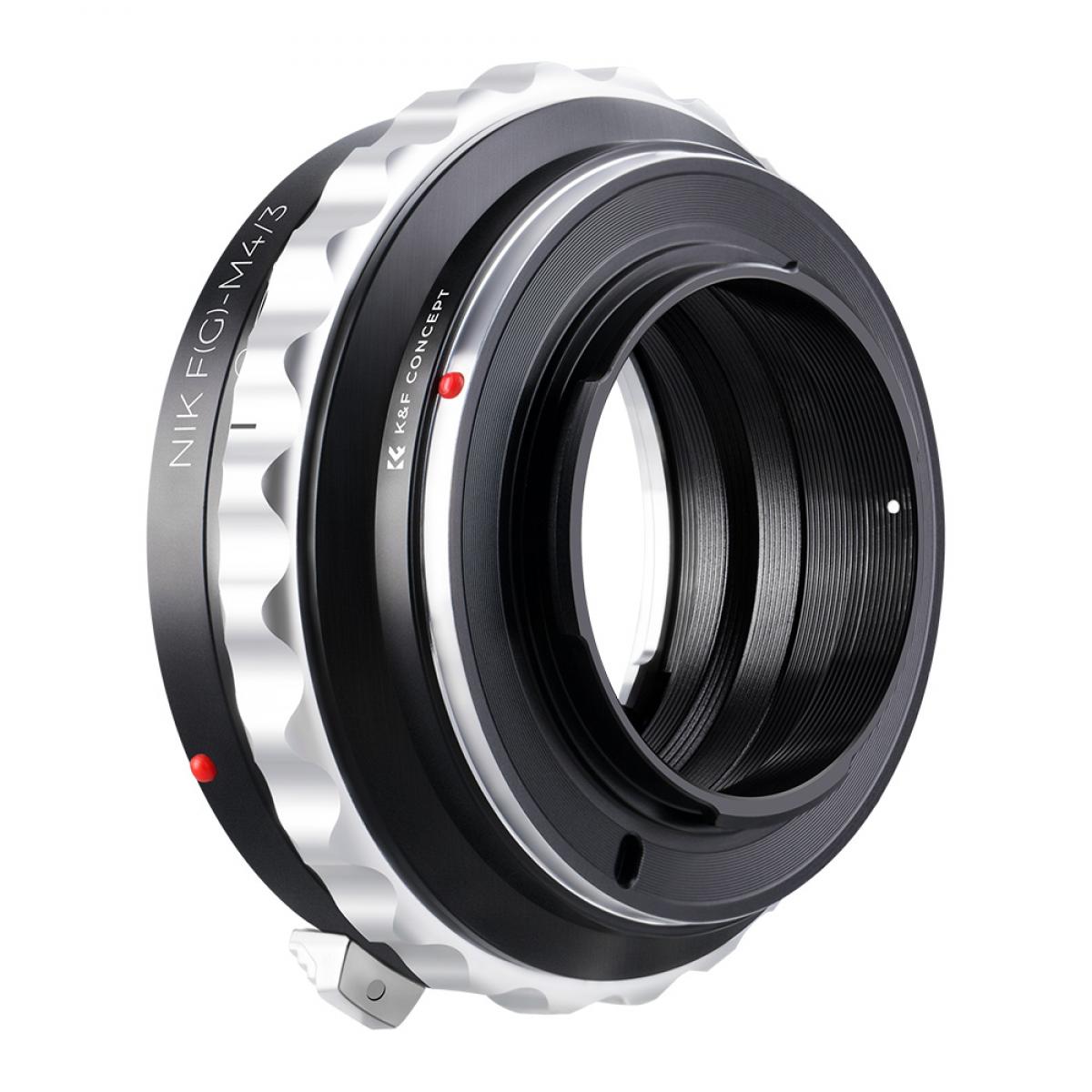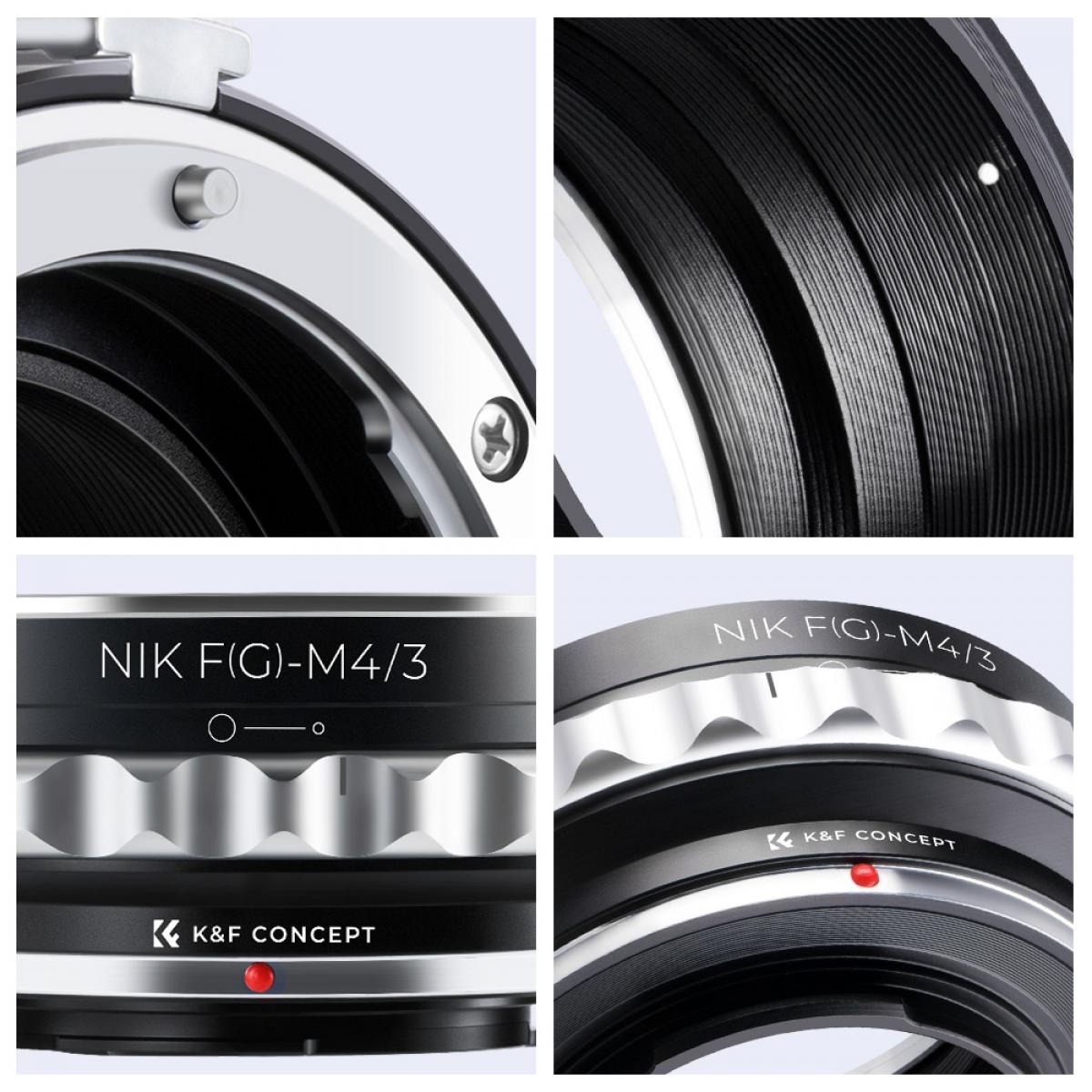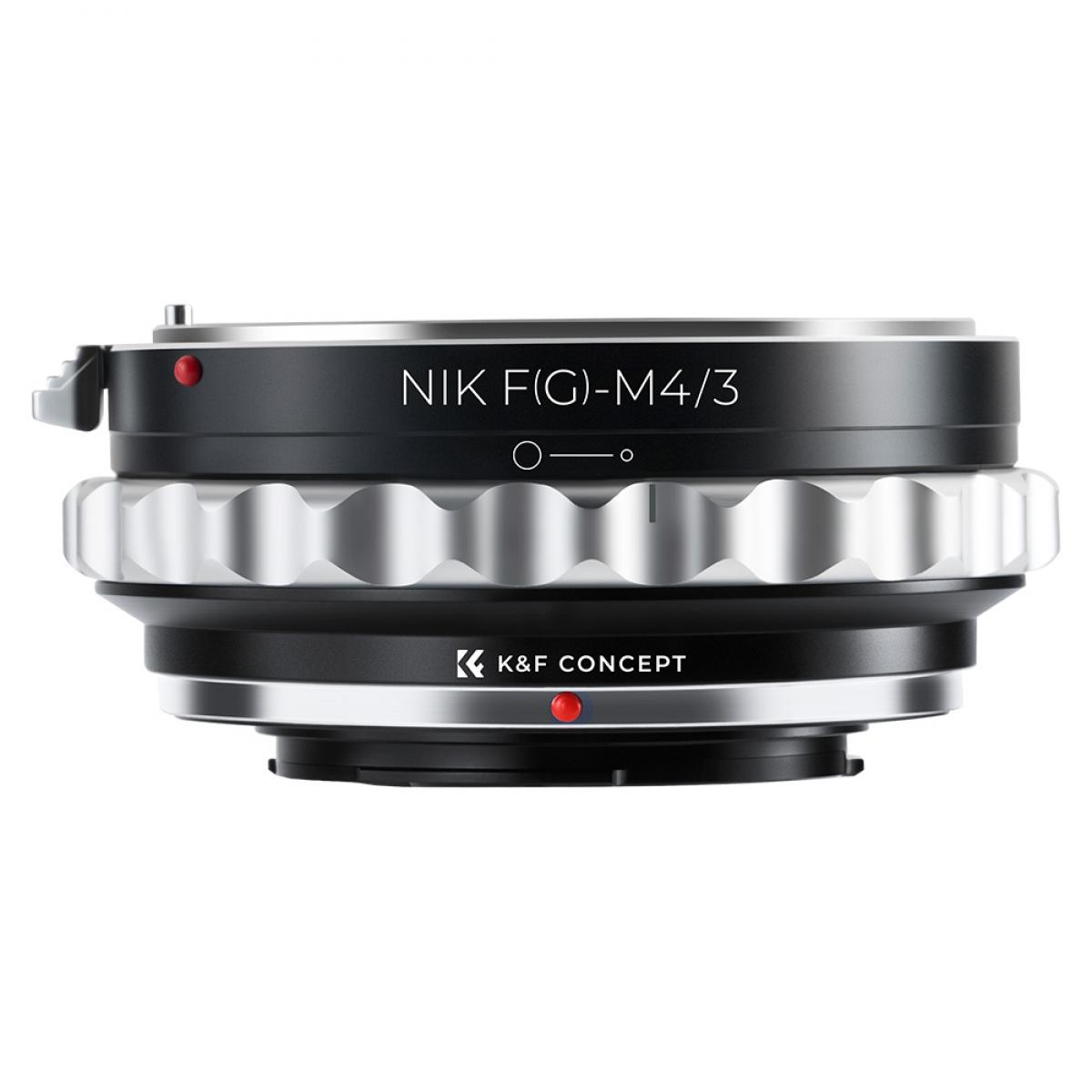 Works well and good build quality.
I am using this to attach my Nikon F lenses to my GX7 body. The adapter is well made and attaches to both camera and lenses securely. It seems to give better results with longer focal length lenses and with peak focusing switched on it is easy enough to get focus. It does have a metal ring to change F stops but I find leaving it wide open works best for me.
28/09/2016
Absolutely perfect.
Fits perfectly on my Olympus E-M10 Mk III. Can be quite tricky to get on and off as it's pretty stiff, but once on it's very sturdy. Build quality is nice and aperture ring is very clicky - which is ideal.
08/03/2020
Sturdy adapter
Was recommended this by a photographer friend and can agree, it's the best adapter ! Not at all wobbley. Great way to get more use out of some of the excellent lenses, that can be found quite inexpensively these days, on a modern camera.
20/05/2022
Excellent product. Very good value
Excellent product. Very good value. A great way to bring new life to an old lens. I am impressed with the quality of the K&F Concept and the service I received.
19/05/2022
Great, my girlfriend loves it
A friend of mine has used KF K&F Concept's camera adapter, it fits very well and the quality is very good, I will try it too
02/05/2022
Solid
Fits really well, creates a nice solid mount with little to no loose connection ensuring focus pulling is never shakey
02/05/2022
Very good
No autofocus, but I wasn't expecting it to. Very well made
04/10/2019
Works as expected
Works fine on my Lumix GX-80. The aperture ring allows aperture to be selected on Nikon gelded G lenses. Overall, a good purchase.
08/07/2019
Solid and reliable
Solid, well-designed and rel;iable.
08/04/2019
Tip top
Great product. Well made. Let's me use all my Nikon lens on the Panasonic G7. Everything's manual focus and aperture selection but really straightforward to use.
22/03/2019
These images belong to K&F Concept end users.
A
No sorry it won't. This adapter is to use Canon EF and EF-S lenses on a Micro 4/3 camera body.
A
If the gh4 is a micro 4/3rds system then it will work. I have quite a few Nikon and Sigma lenses including the 50mm afs and they all fit and work perfectly. You will have to set your aperture and focus manually but the camera will make all the necessary exposure adjustments itself. Don't forget on a 4/3rds system your 50mm will be 100mm based on a full frame. Make sure your camera is a micro 4/3rds and not a 4/3rds, I have both.
Adapter
camera
M4/3
lens
NIKON
Ring material