K&F Concept Camera Lens Filter Carry Case, 4-Pocket Waterproof Leather Bag for 100 * 100mm Square Filters and Filter Holder
£16.99
£26.99
37% OFF
Inclusive of VAT
&FREE Shipping to United Kingdom,Ireland
Buy K&F Concept k&f concept camera lens filter carry case, 4-pocket waterproof leather bag for 100 * 100mm square filters and filter holder online, £16.99 free shipping to UK.

KF13.106

SKU:

KF13.106

16.99

https://www.kentfaith.co.uk/KF13.106_kf-lens-filter-case-for-round-or-square-nd-cpl-100x100mm---kf-concept
Features
* 【Quality Leather Material】 This filter case is made of environmental-friendly PU leather, waterproof and dustproof for storing filters. Comfortable and durable as well, practical for use with stylish appearance.
* 【Hardware Outside and Soft Inside】 Hardware design outside to avoid camera lens filter damage caused by accidental squashing and bending. Soft faux suede inside can
* 【Special Pull-out Design and Magnetic Button】 Pull-out design through durable polyester ribbon, easy for checking and taking filters out. Magnetic button for safe lock, convenient to open and close the filter case. Needn't worry about being stuck by zippers or rope buckles.
* 【4 Pockets with 3 filters】 13*4.5*11cm filter carry case, can store 3 square filters within the size of 100*100mm, generally meet your demands of storing filters, and the extra pocket can store a bracket.
* 【2 Carrying Style】 It can be hung on your belt through nylon velcro, and hung on your bag or with keys by metal D-buckle. Easy to take without extra bag and free your hands.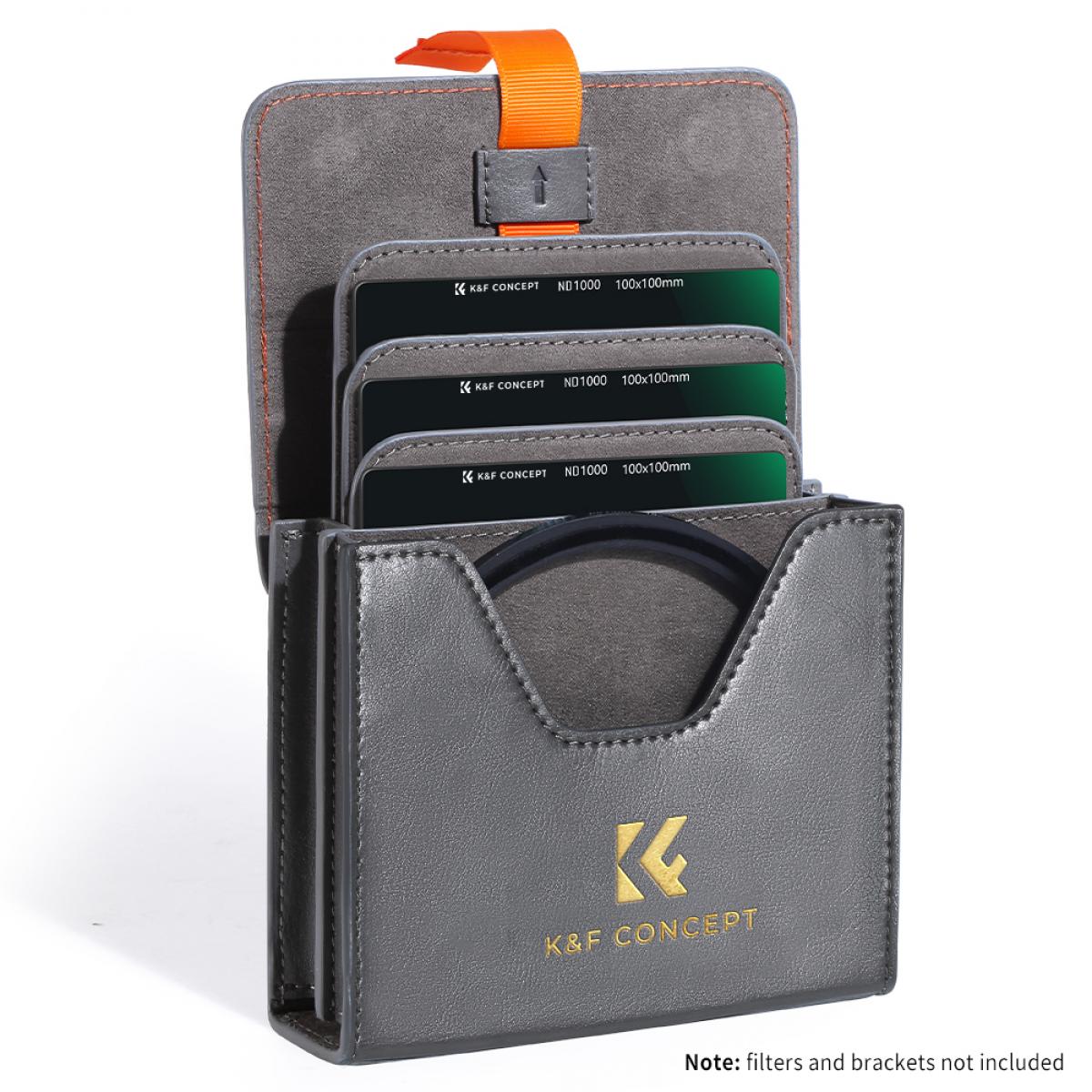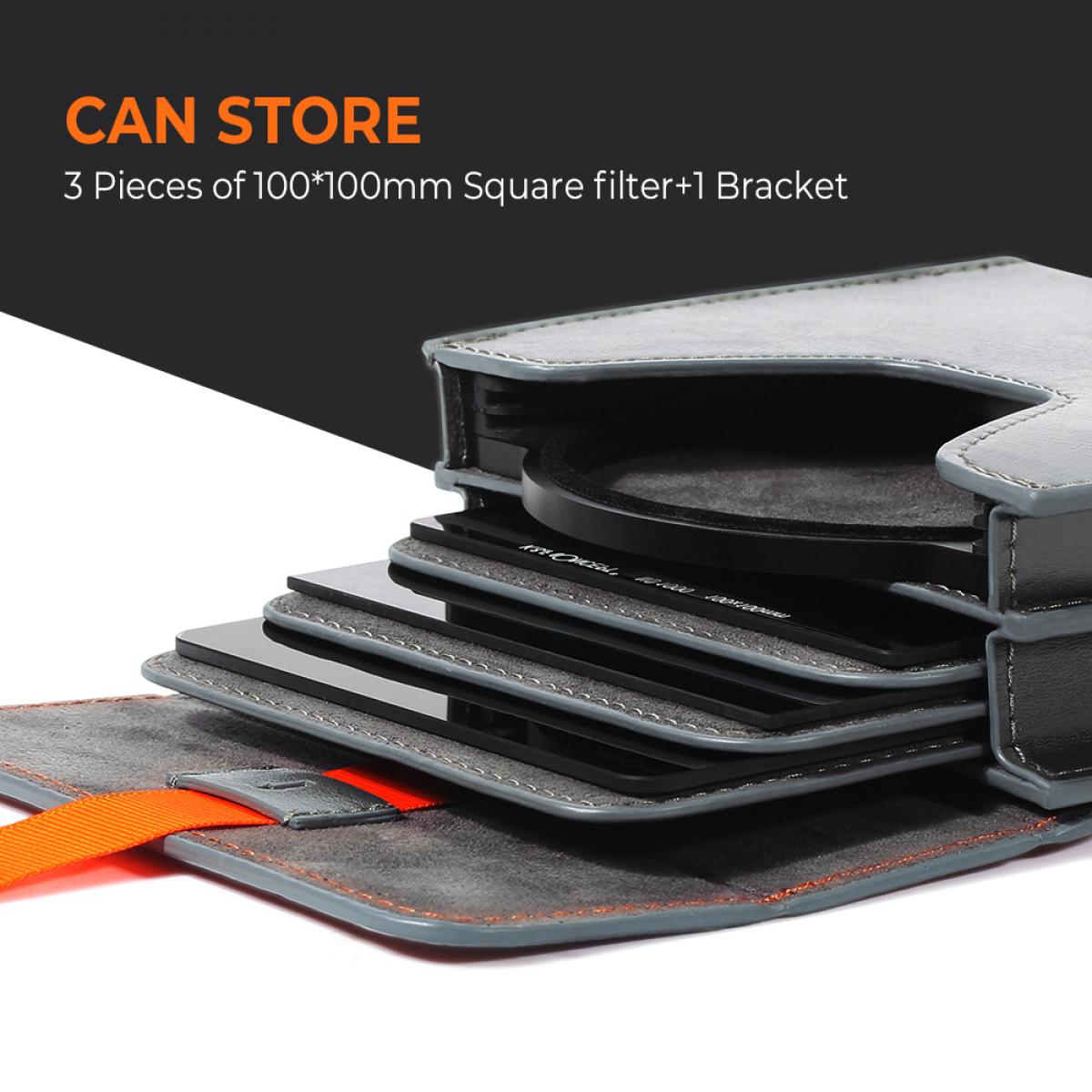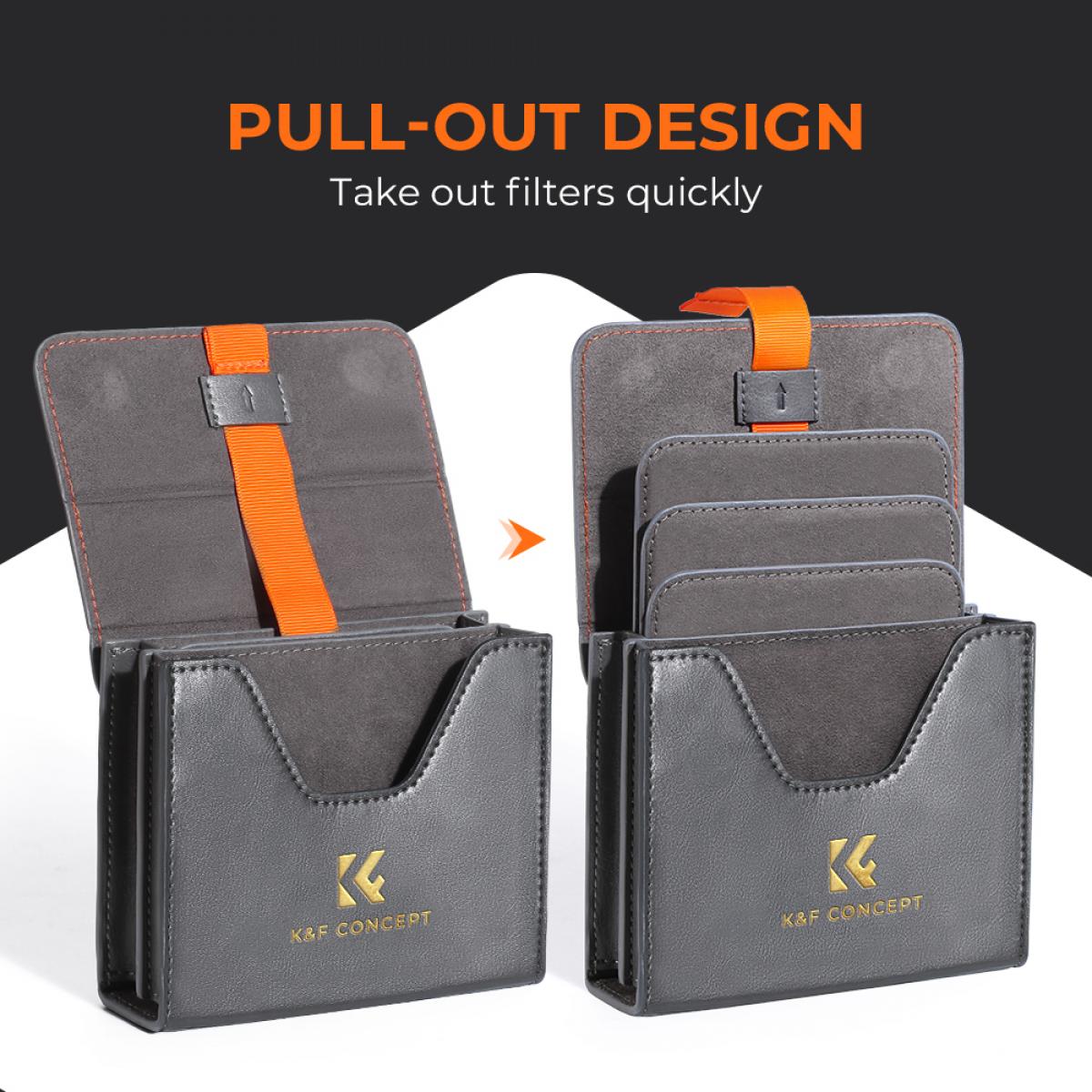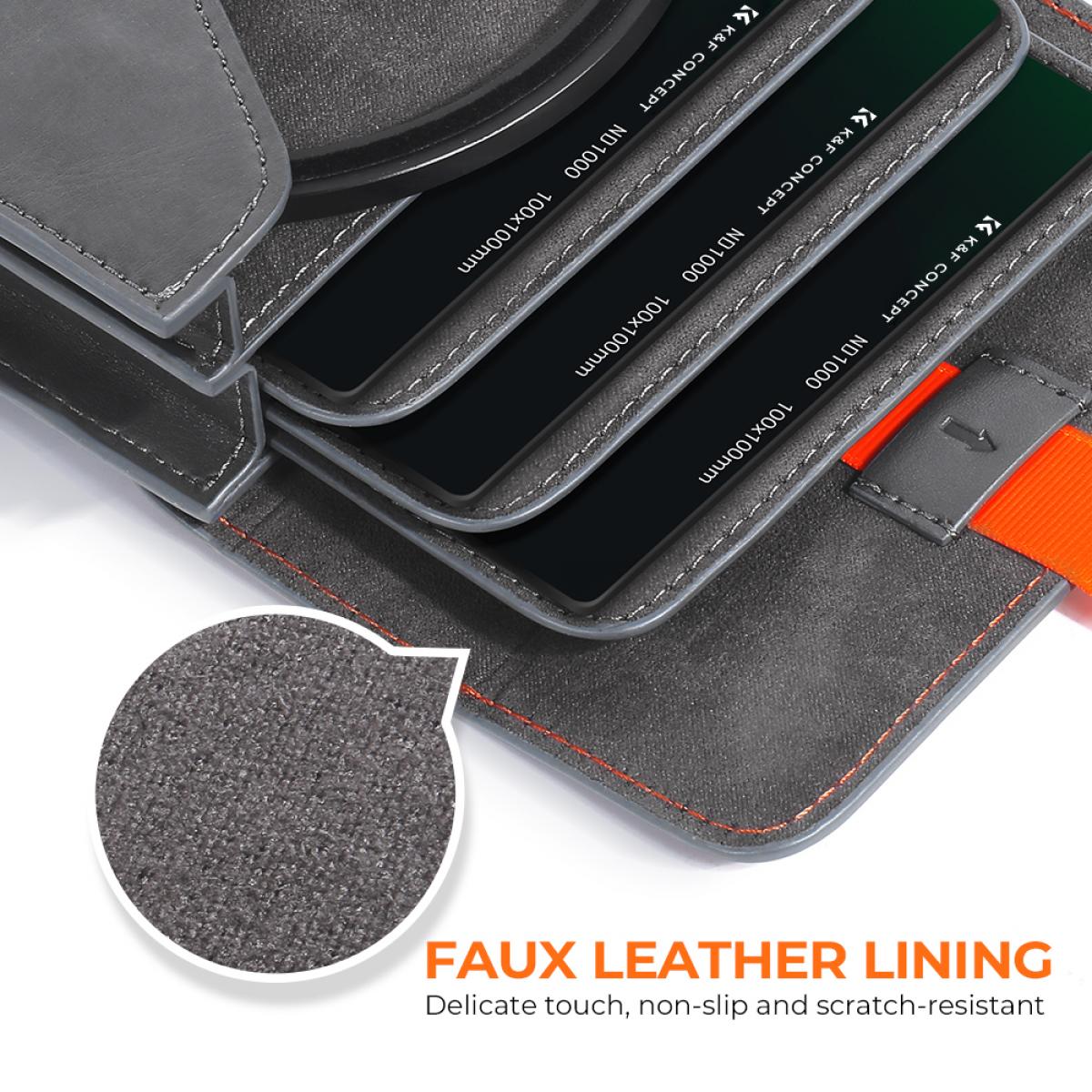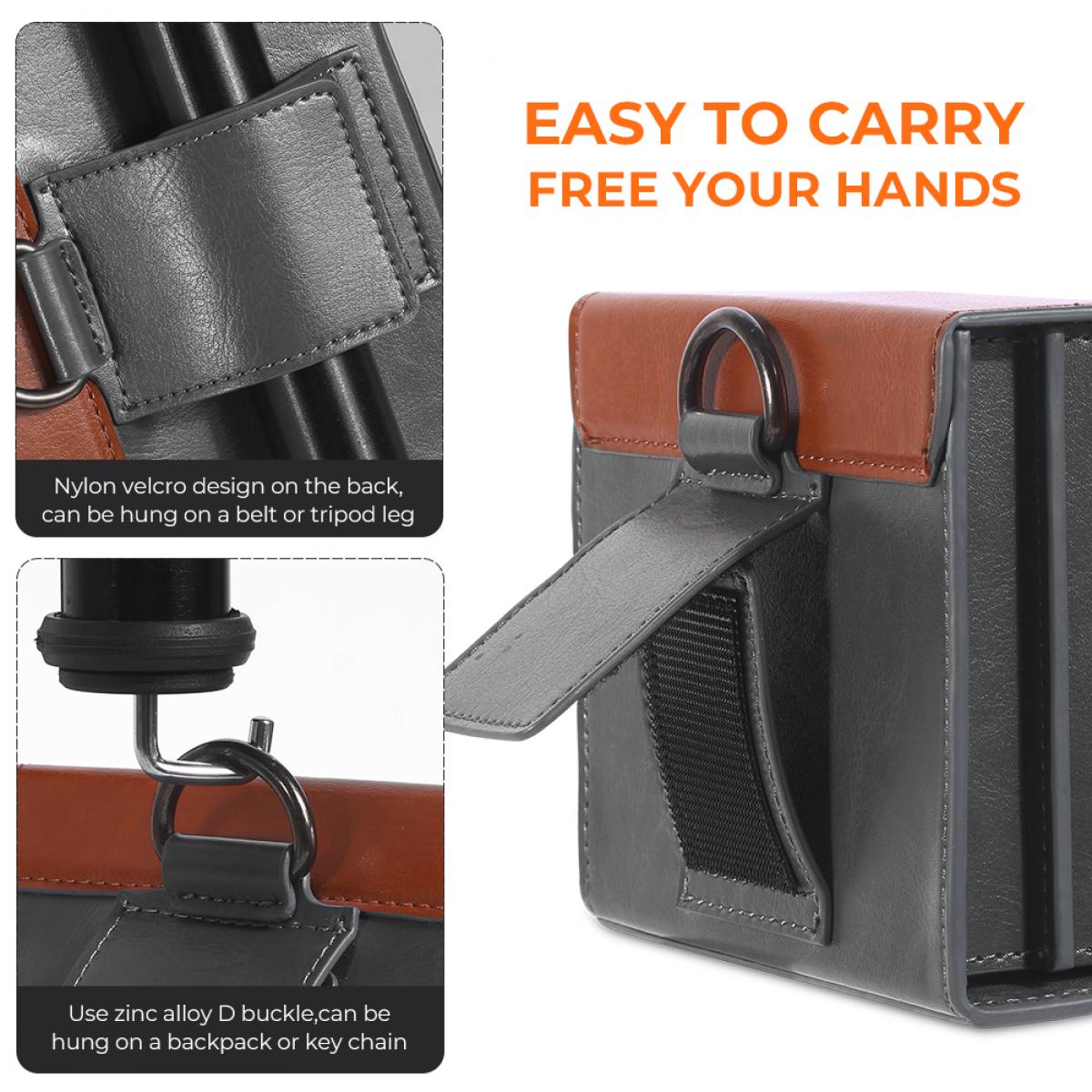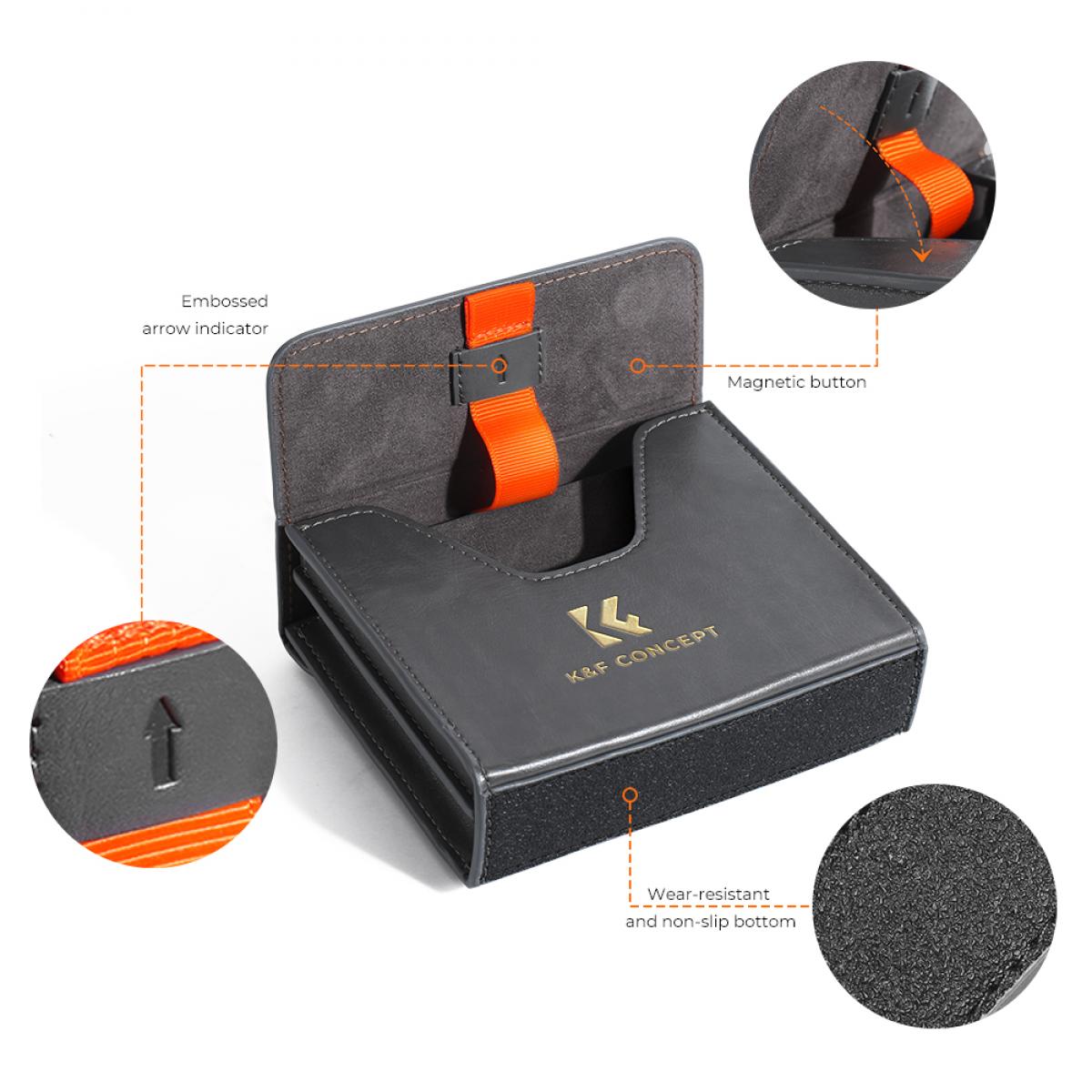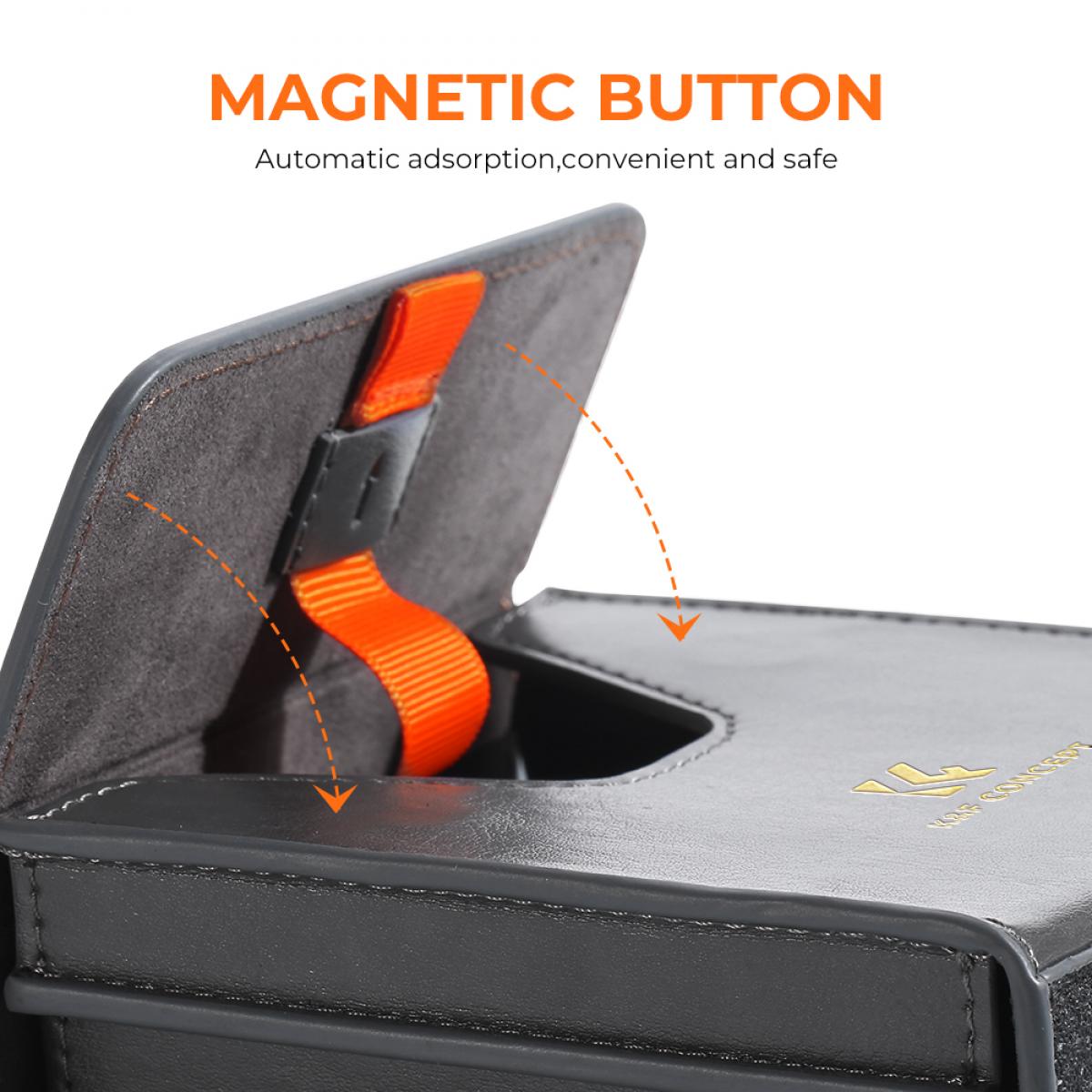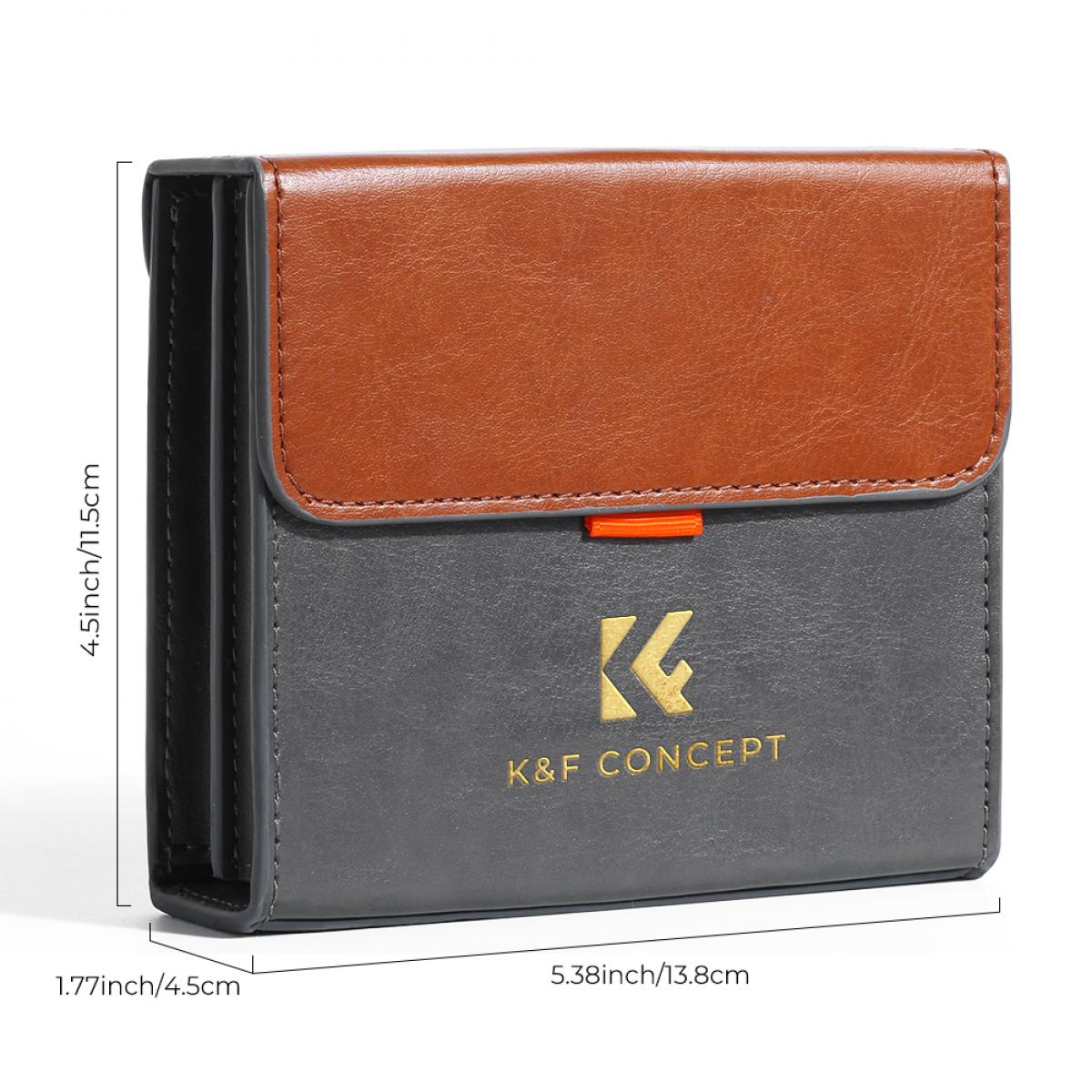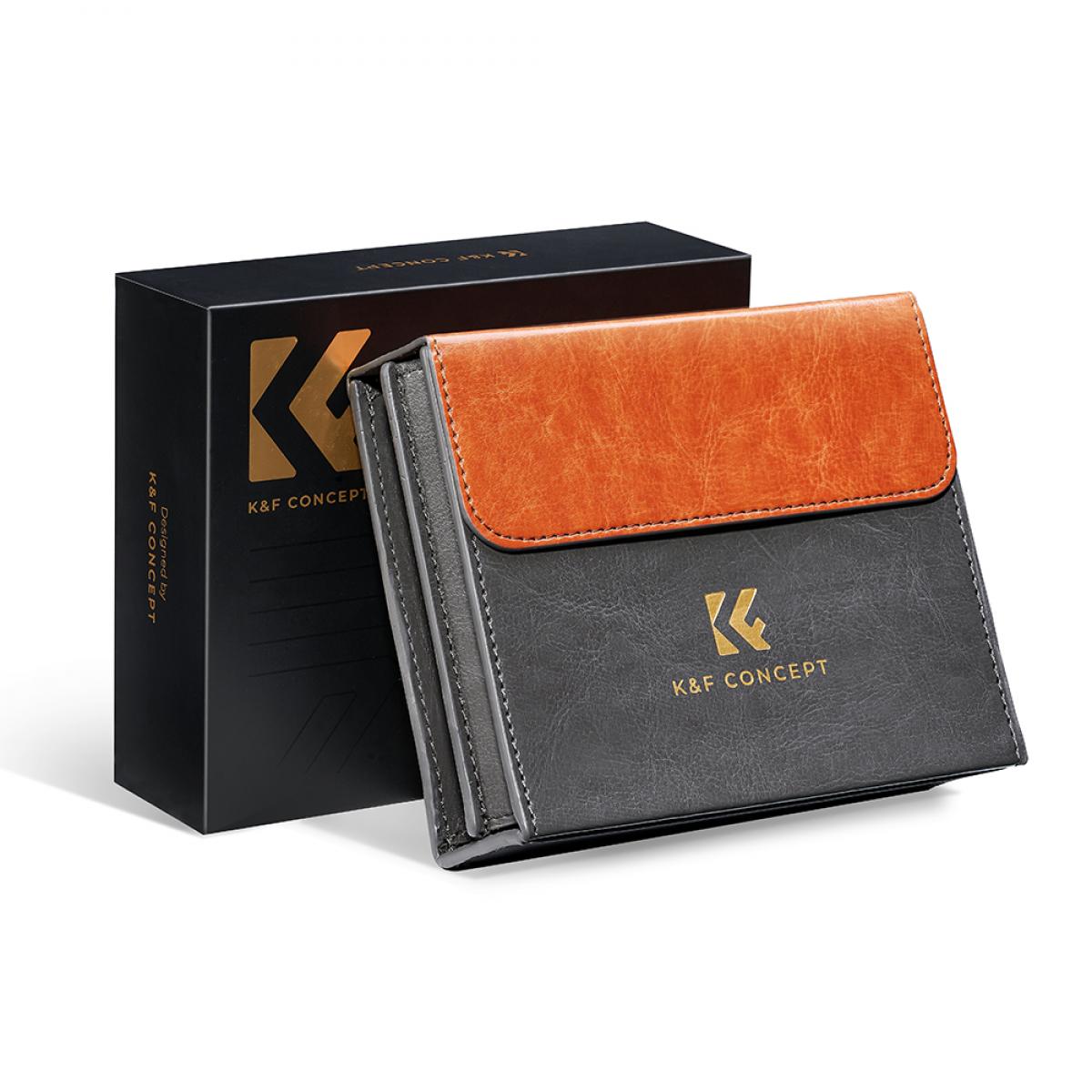 Velcro has limited life.
Works better for me than folding versions taking up more space in my bag. The one backpack I have I can fit 4 of these in, and would recommend having the best quality of the largest size you need, and a bunch of step up/down rings so you don/t have to buy new versions for every lens. Lens hoods should not be put on before filters, esp. ones that spin and may be hard as anything to unthread.
02/09/2020
Makes A Better <55mm Filter Pouch
I was going to hate this thing as it does not offer much protection for your filters from dust. The case does not really seal tightly enough to keep dust out, plus I'm not crazy about them rolling around loose against the plastic liners. The jewel box cases most filters come with provide the best ding and dust protection, but this pouch will barely fit cases 62mm and larger, and even if you get them in you'll never get it closed. However, hard cases less than 55mm will slide in, and even though only three fit in this way (with a little coaxing), you can easily tell which filter is which, and the pouch will close. With a longer flap and another inch added to each side, this would fit larger ones in their jewel boxes quite well. I'm glad I could repurpose it for my smaller filters.
27/06/2020
Great case
I really like the material, it's soft and cushiony. It closes with Velcro but seems right and grippy. I feel like it might wear on the inside but not anytime soon.
01/03/2020
Cheap and useful
Great product. Use it a lot
16/12/2019
Good Size and Quality
I was looking for a small filter bag that can hold my CP in 77mm and three step-up rings without shedding any lint, and this Tiffen fit the bill. Surprisingly, it's large enough that my CP fits with its case, and I use the rings without their cases. Overall, I'm happy with the quality and space. Thanks for reading.
01/12/2019
A
I have my 100x100mm filters in the case and I feel it is sturdy enough to protect them.