Lens Mount Adapter for M42 Mount Lens to Fujifilm Fuji X-Series X FX Mount Mirrorless Camera Body,Fits for Fuji XT2 XT20 XE3 XT1 X-T2
£18.99
£32.69
41% OFF
Inclusive of VAT
&FREE Shipping to United Kingdom,Ireland
Free shipping,Lens Mount Adapter for M42 Mount Lens to Fujifilm Fuji X-Series X FX Mount Mirrorless Camera Body,Fits for Fuji XT2 XT20 XE3 XT1 X-T2

KF06.058

SKU:

KF06.058

18.99

https://www.kentfaith.co.uk/KF06.058_m42-lenses-to-fuji-x-mount-camera-adapter
Features
* Mounts M42 Screw Mount SLR Lenses to Fujifilm X-series mirrorless cameras .
* Designed for Fujifilm Fuji X-Series Mirrorless Camera Body: X-Pro1, X-Pro2, X-T1, X-T2, X-T10, X-T20, X-E1, X-E2, X-E2S, X-A1, X-A2, X-A3, X-A10, X-M1 etc.
* Infinity focus function is allowed .
* Manual adapter,auto diaphragm/auto-focus is not allowed .
* Best gifts for photographers 2022.
Shipping
&FREE Shipping to United Kingdom,Ireland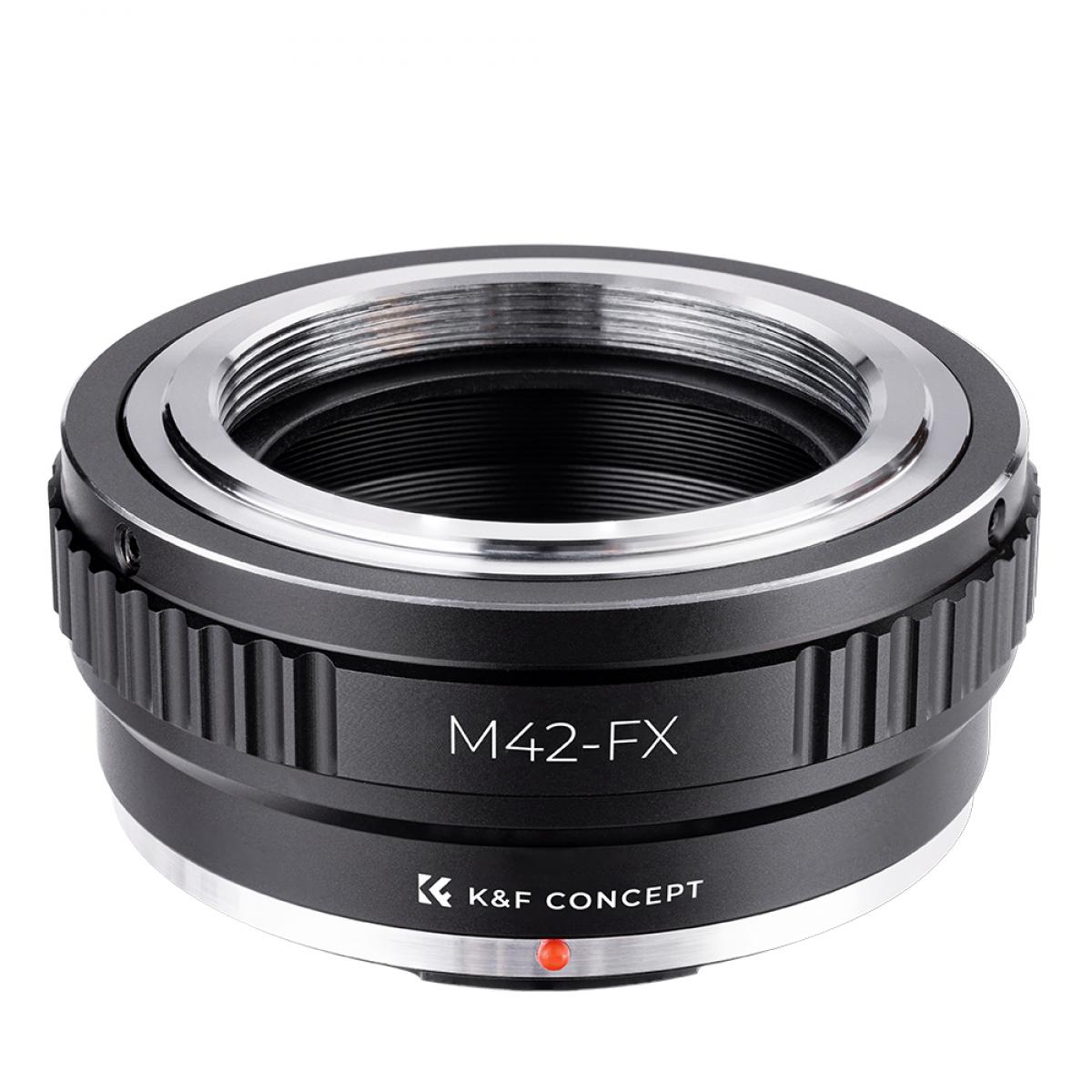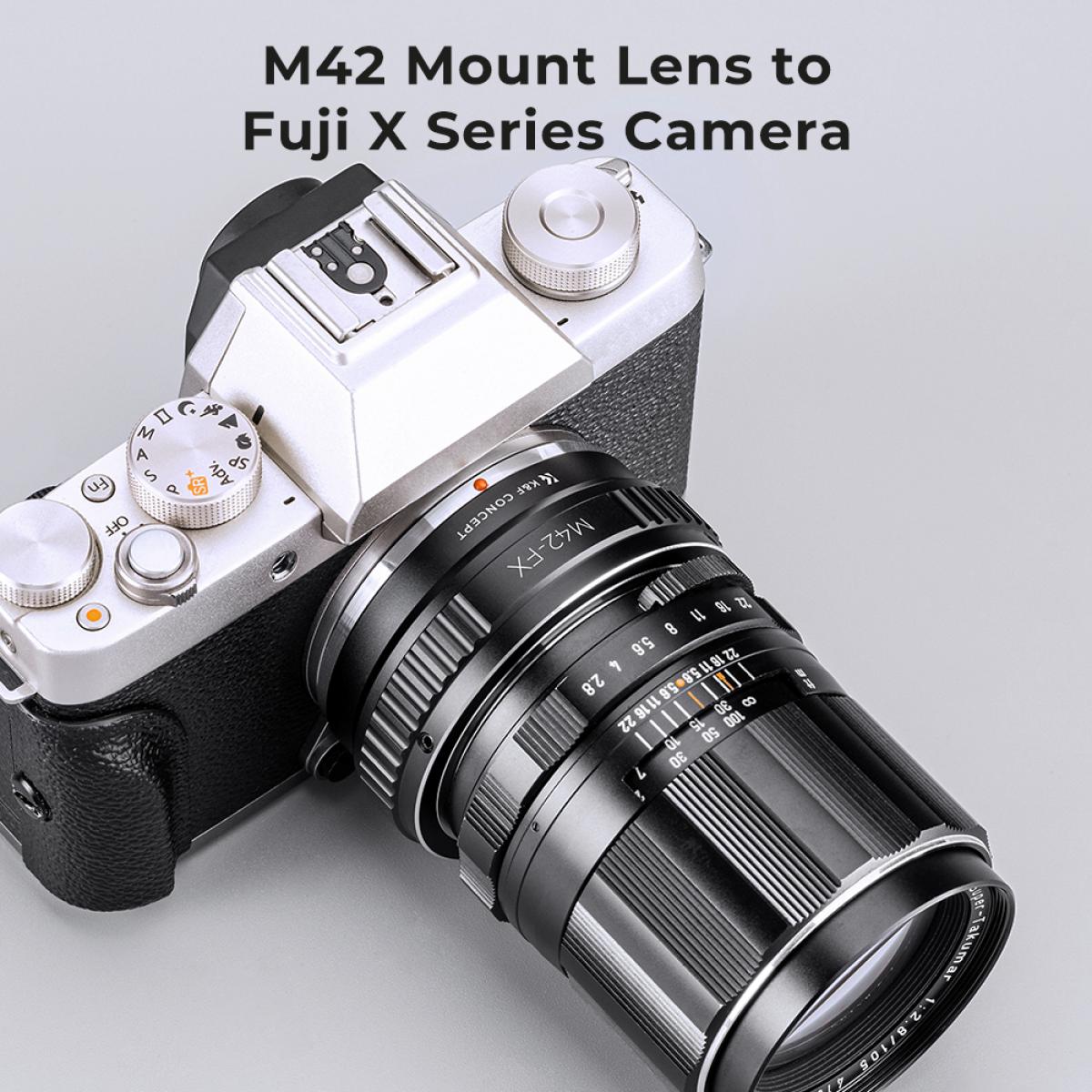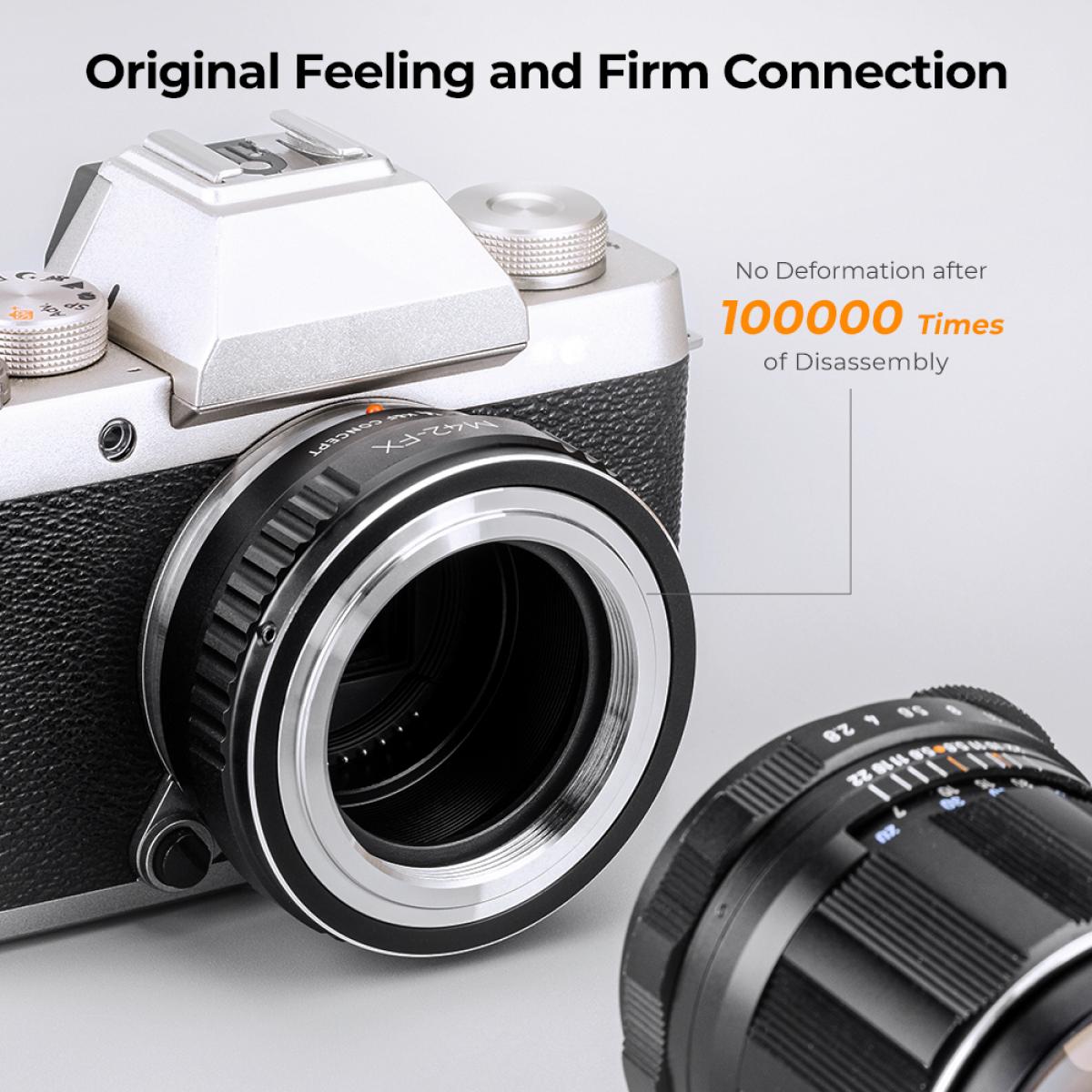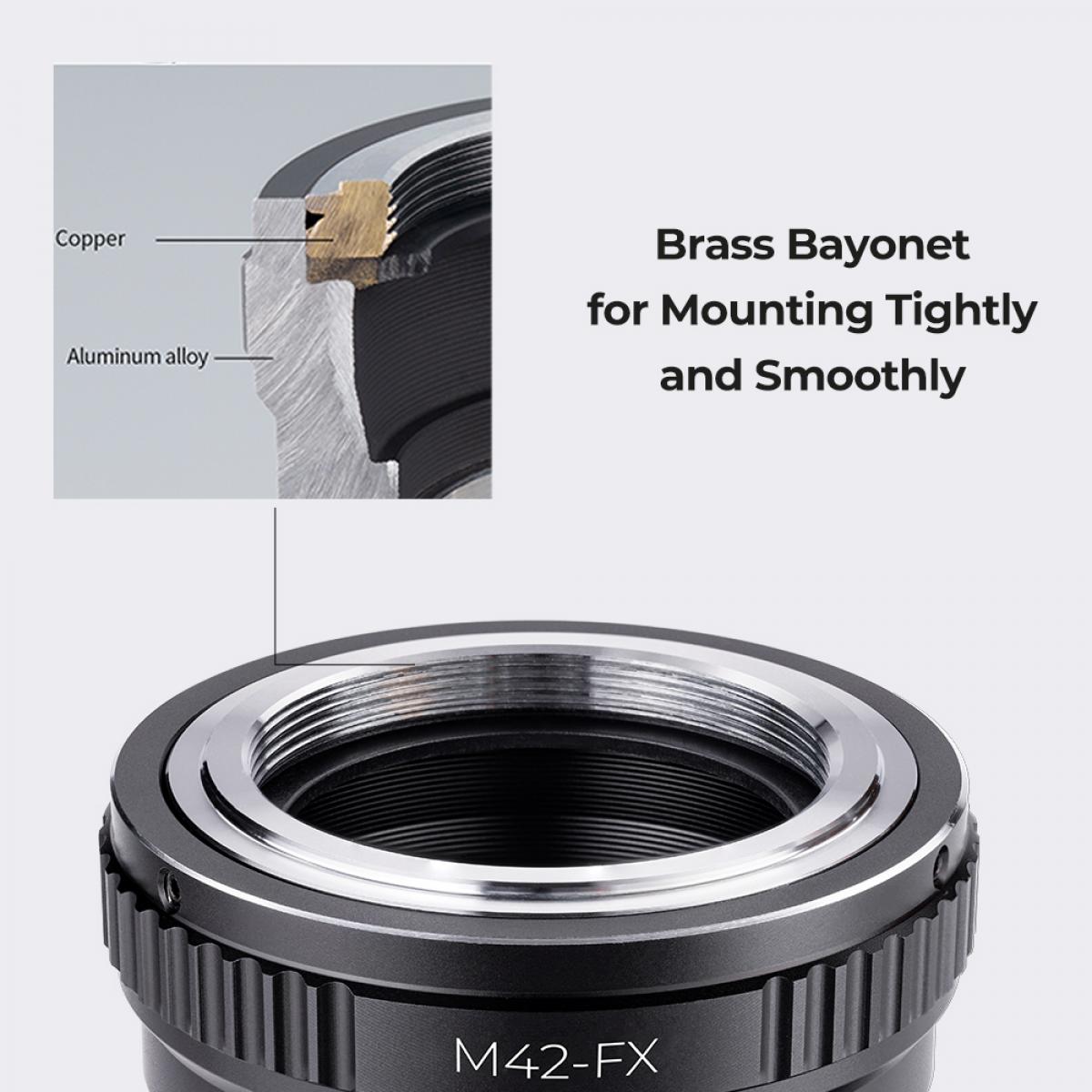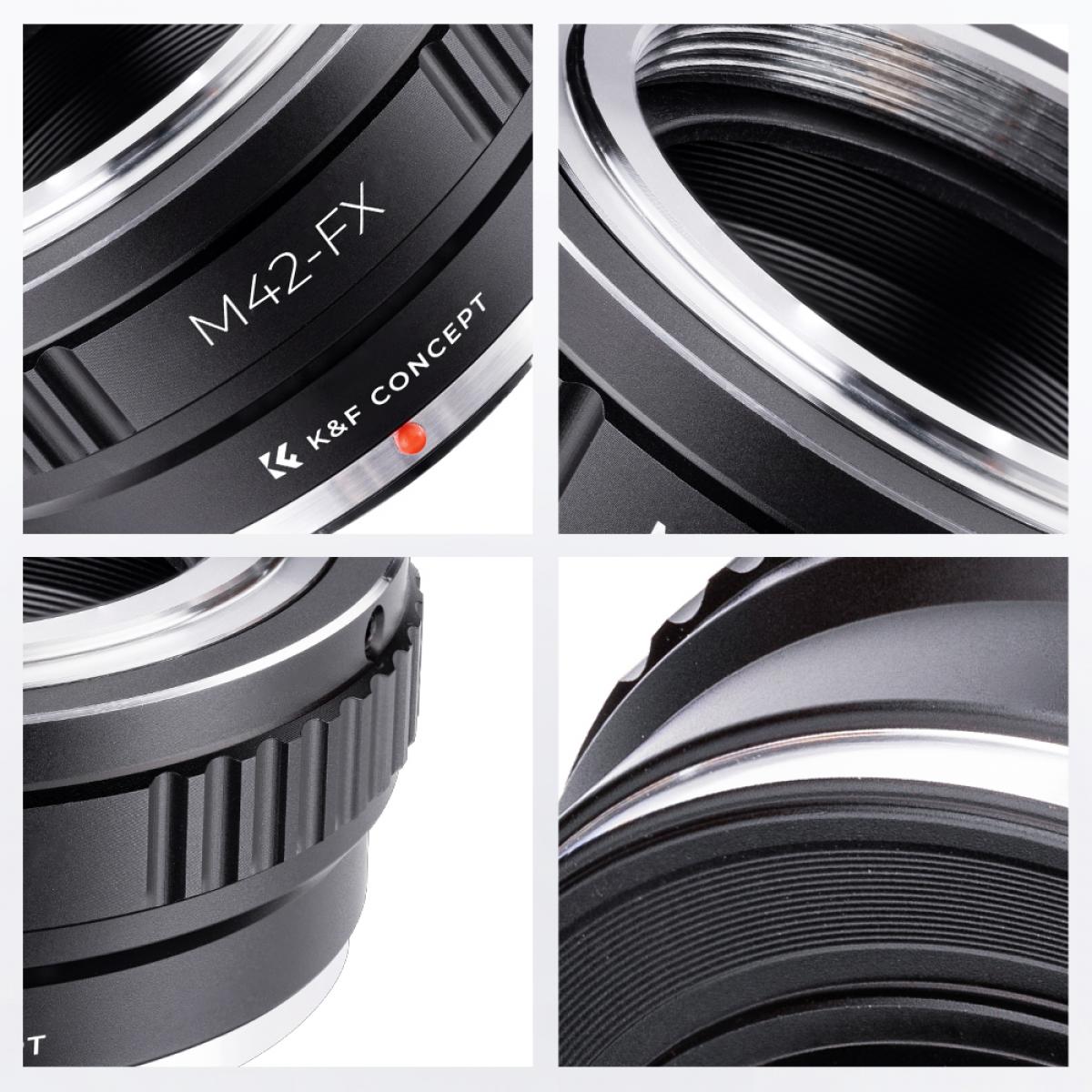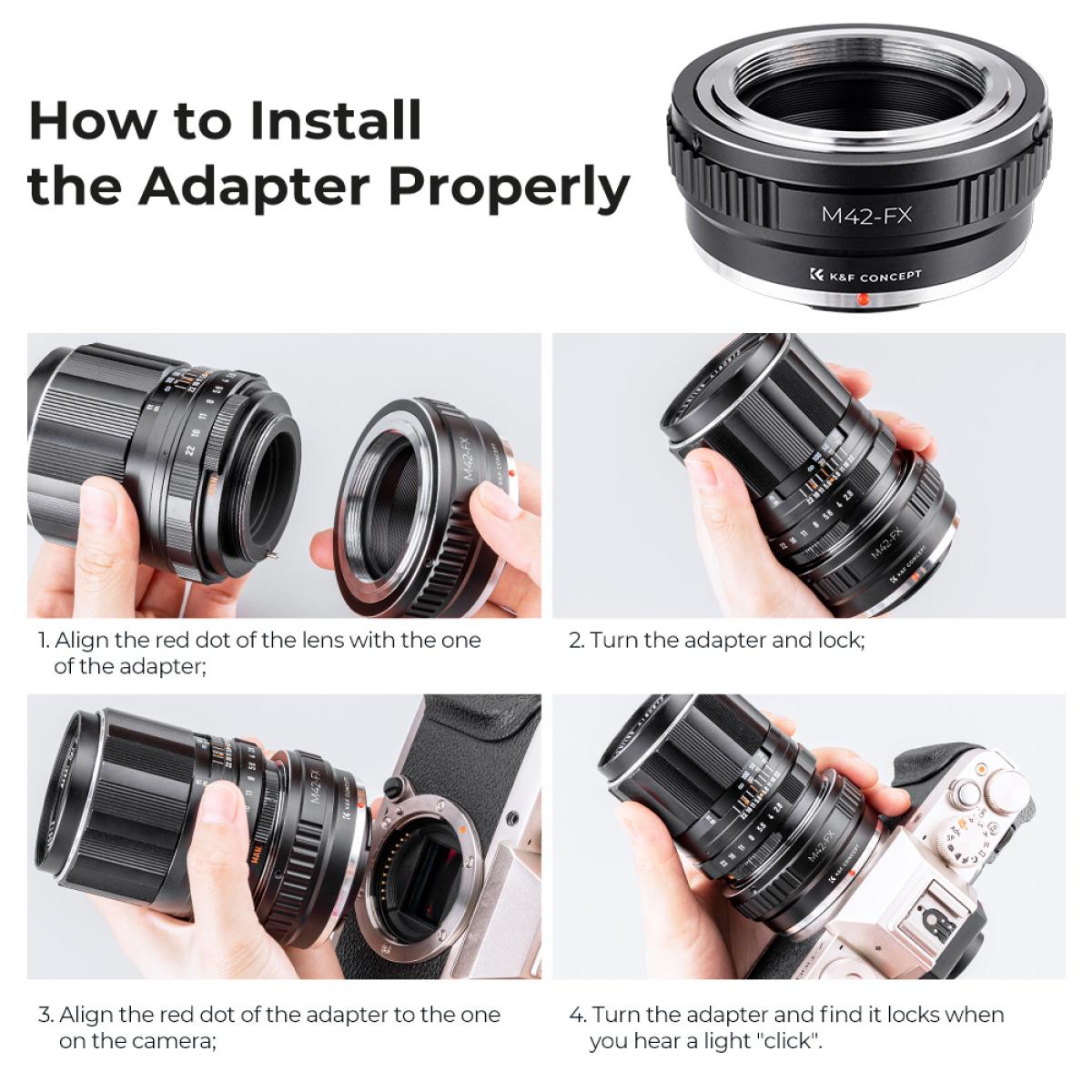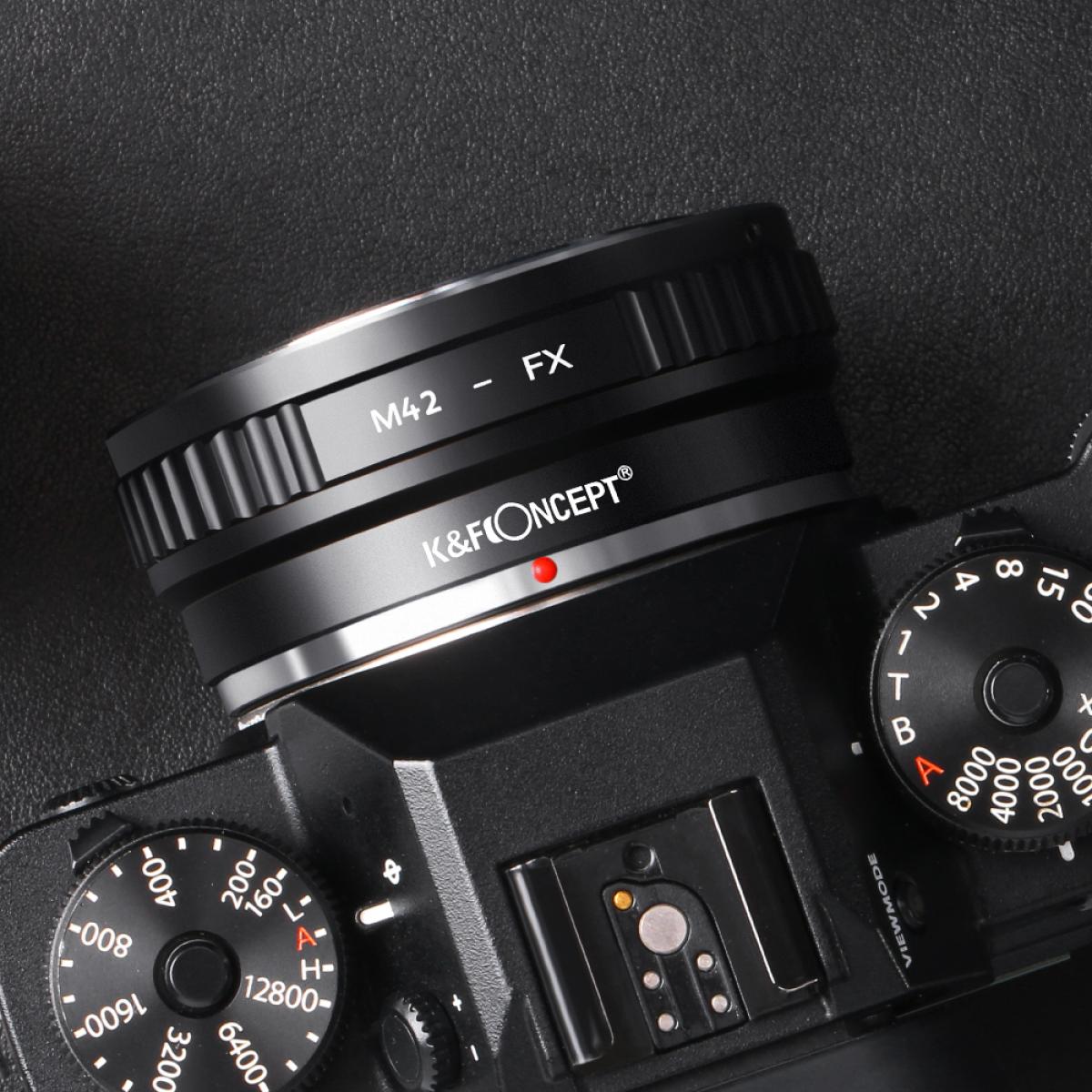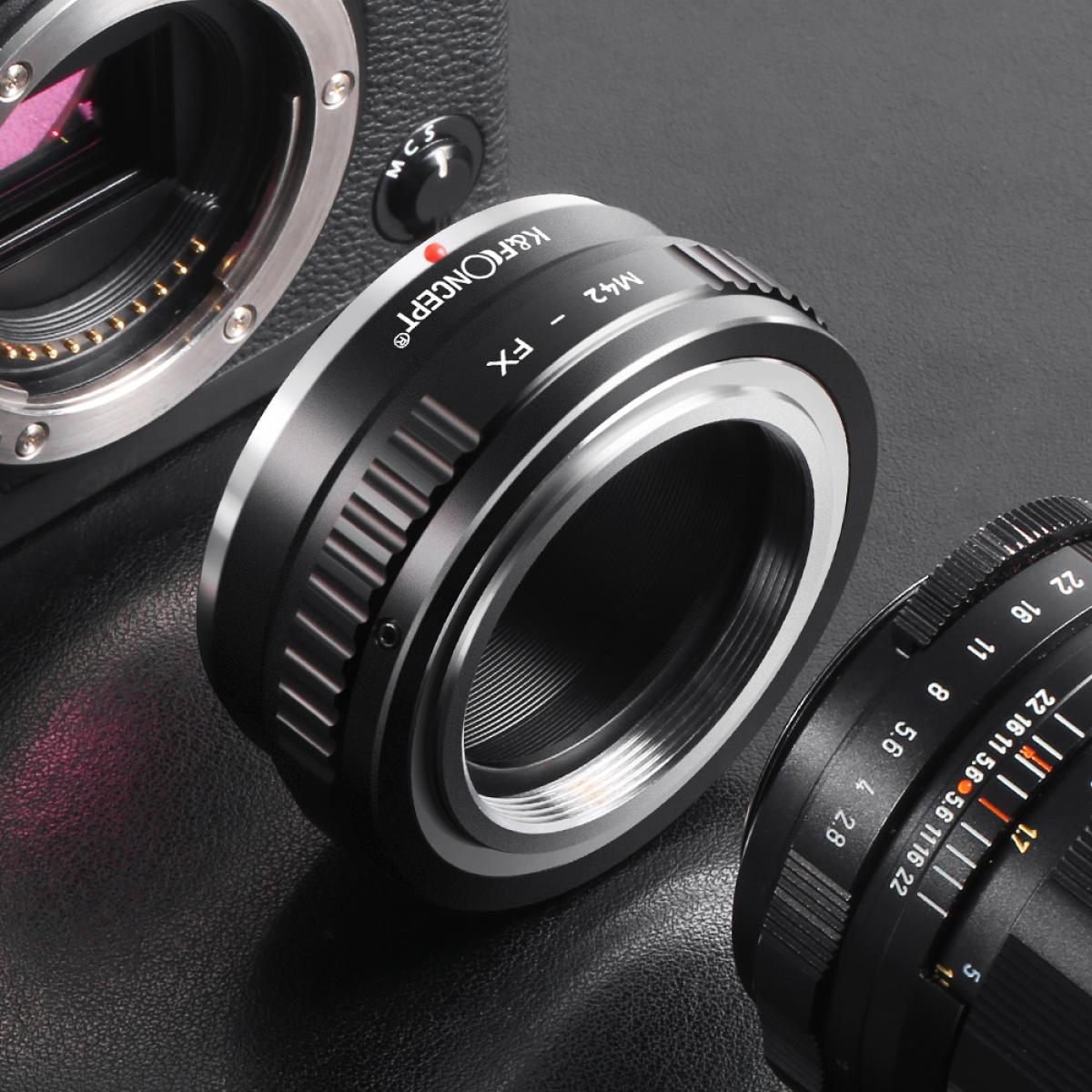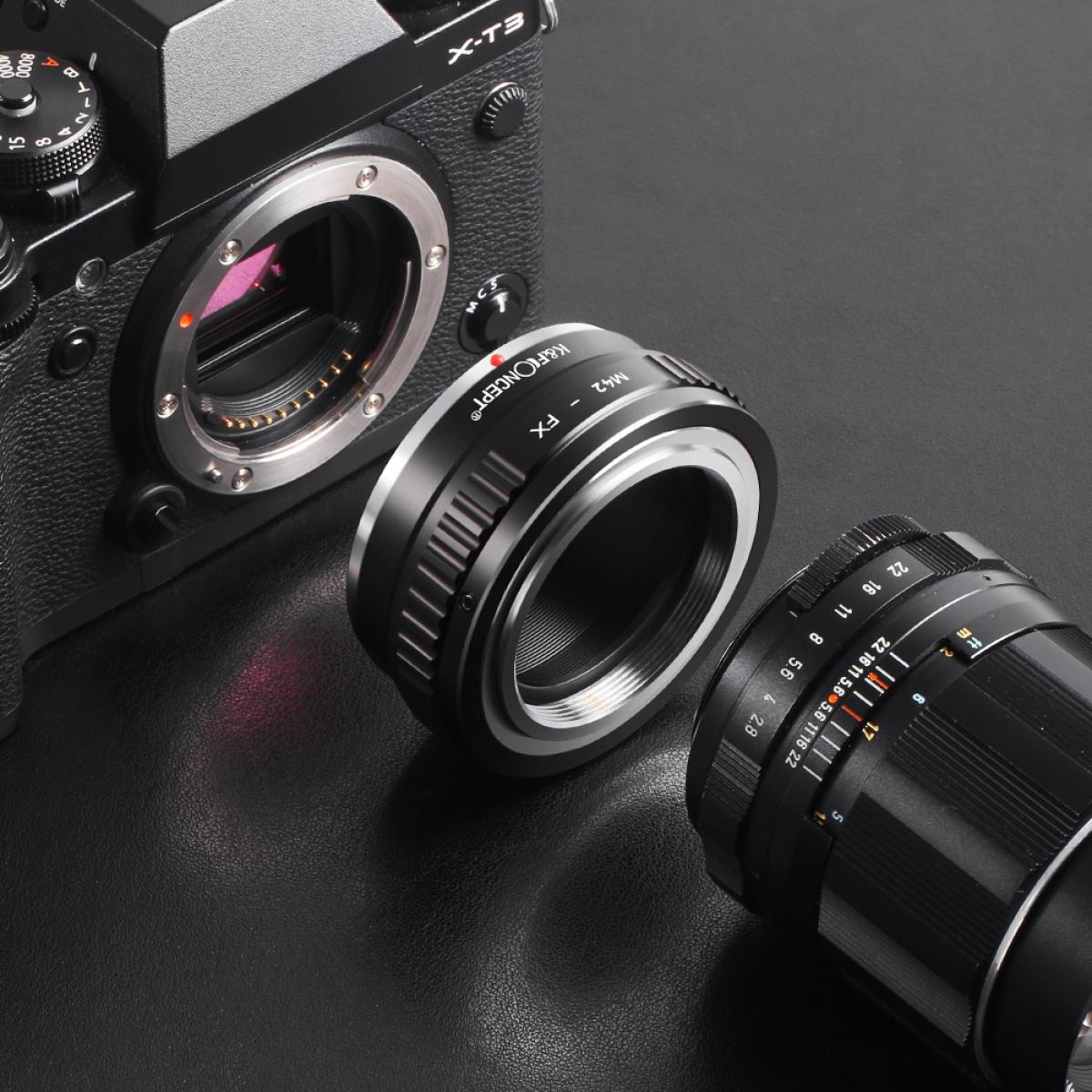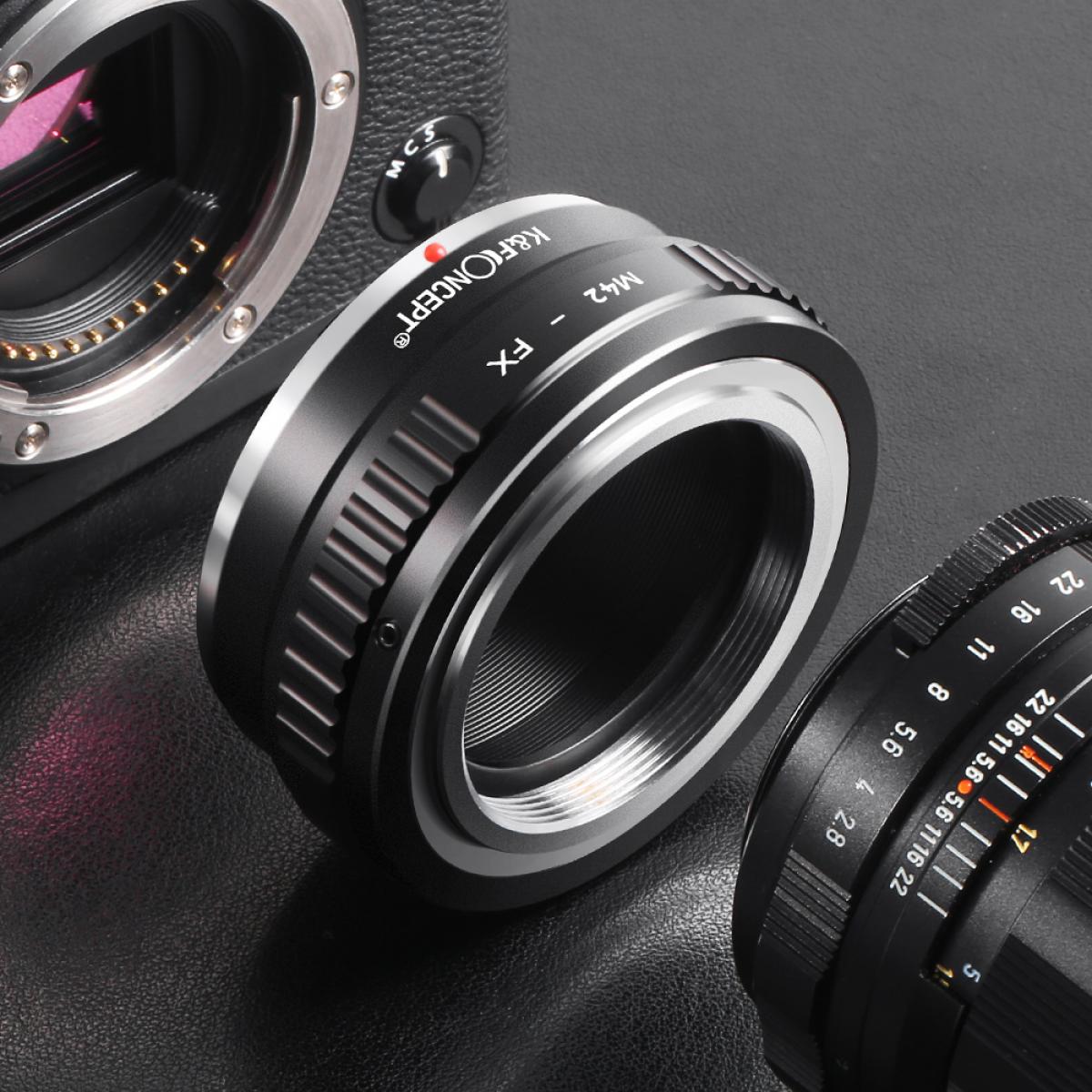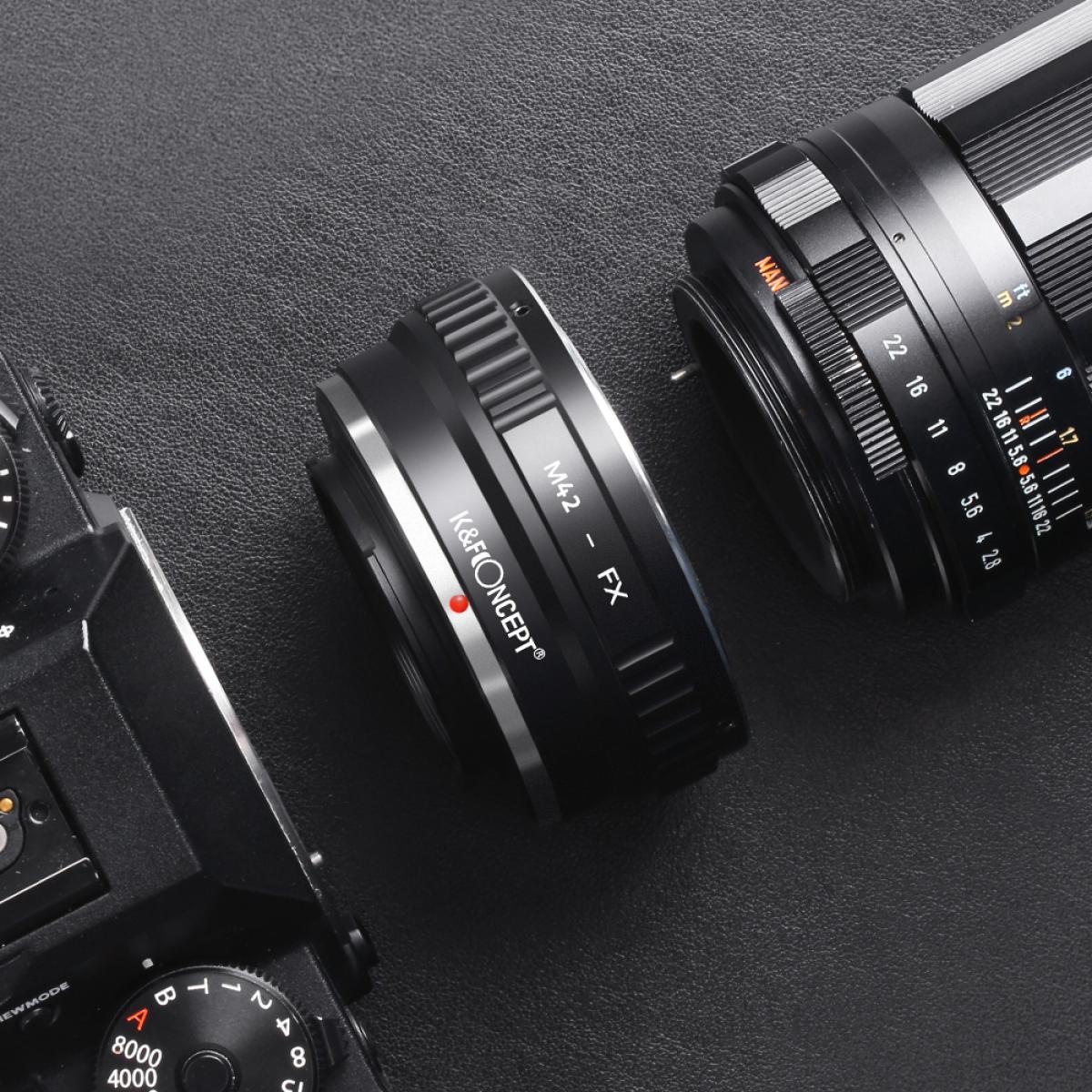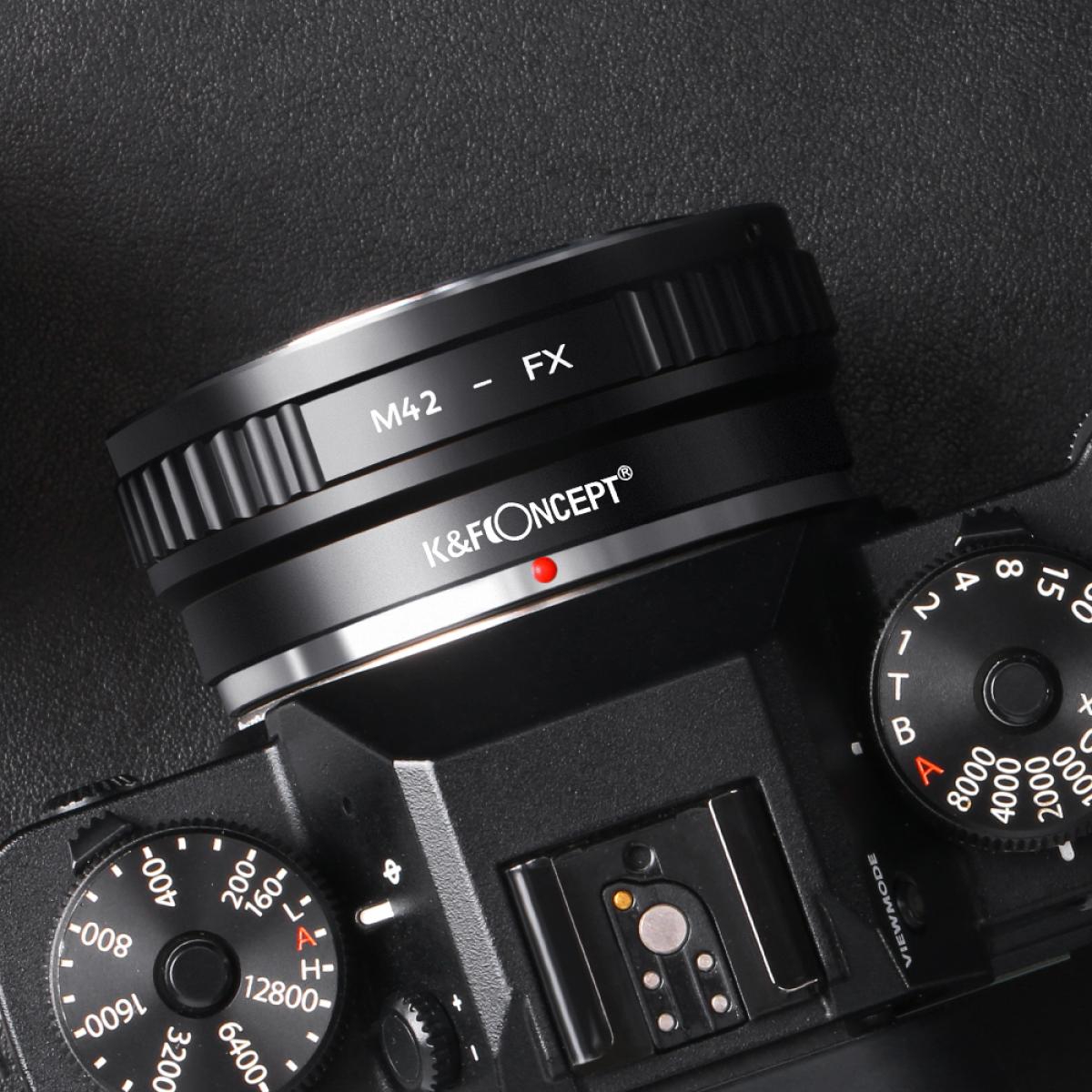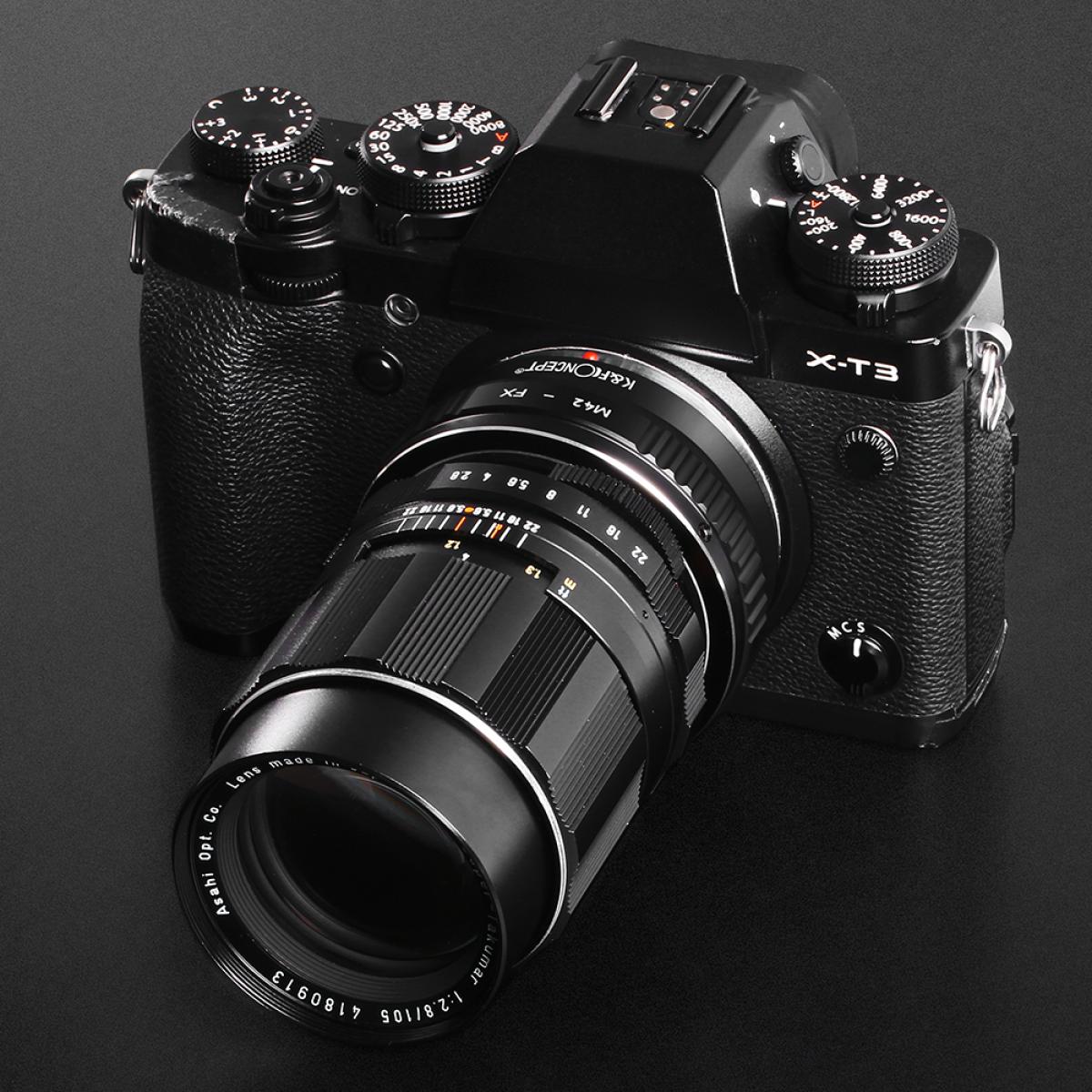 Great Value for Price (if you have vintage lenses)
Sturdy adaptor. Seems to be comoletely made out of metal, being quite heavy and sturdy.Feels confortable on my Fuji!Great if you have lenses around!!Note that you won't have autofocus or automatic aperture control. Even if the lenses do, there are no pins on this.
29/01/2017
Great Value.
Solid little adaptor which fitted the camera well, there was a very small amount of play but nothing out of the ordinary, no different from an OEM lens. The Pentax lens fitted fine although it did not line up 100% , I noticed three small Allan -key grub screws around the side, I suspect they hold the actual mount in place so may try adjusting those but it's only a small amount. Fit and finish are very good considering the price.I see they also have adaptors for Canon and Olympus, will definitely consider adding those to my kit build quality and price.
14/12/2018
Great product! Well built
Great product! Well built, feels very sturdy. FX side fits perfectly to my XT1, and M42 side as well with my Helios-44m and Jupiter-9 lenses. I read some complains about inner side being glossy, I guess it was fixed so it is not the case with my copy. Definitely recommend this adapter.
25/04/2017
Opens up a whole new world of wonderful lenses
This adapter is great value for money. It is reassuringly solid and sturdy and does exactly as it should - allows you to mount your M42 lenses on your Fuji X bodies. For just a few quid you have access to a huge wealth of wonderful old lenses which can be bought at very reasonable prices because people don't want to focus manually any more - or maybe you have some M42 lenses stashed in the loft somewhere which you haven't used in years.In my case I have a Helios 44M (cheap as chips from eBay recently) and a couple of Super Takumar lenses handed down to me by my aunt and I believe about the same age as I am.I have been using this on an X-Pro1 and loving the results. Pop the adapter on, pop the lens on, switch to manual focussing and make sure you have focus peaking enabled on your camera. I found it much easier to use these vintage (and superb) lenses on my X-Pro1 with this adapter than I did with my EOS 6D - manual focussing is made a doddle. No reason to pay more than this, I'm tempted to get one for each M42 lens I own.I've attached a photo of a carved stone head from a church window taken using this adapter when I had the Helios 44M attached to it. This was shot with the Helios wide open at f2, manually focussed (of course) using the focus peaking feature of the X-Pro1. Focus nailed on the eye.
26/02/2016
Excellent product. Very good value
Excellent product. Very good value. A great way to bring new life to an old lens. I am impressed with the quality of the K&F Concept and the service I received.
04/05/2022
Great, my girlfriend loves it
A friend of mine has used KF K&F Concept's camera adapter, it fits very well and the quality is very good, I will try it too
03/05/2022
Solid
Fits really well, creates a nice solid mount with little to no loose connection ensuring focus pulling is never shakey
03/05/2022
Sturdy adapter
Was recommended this by a photographer friend and can agree, it's the best adapter ! Not at all wobbley. Great way to get more use out of some of the excellent lenses, that can be found quite inexpensively these days, on a modern camera.
01/05/2022
Adapting to the new gear.
Well made, fits the thread very well and not loose or ill fitting. Metal surface fitting for the lens and not plastic so will last longer and not wear out as fast over time. Would buy this brand again.
13/04/2020
These images belong to K&F Concept end users.
A
if the Fujifilm mount did not change it should work
K&F M10111 M42 Lenses to Fuji X Lens Mount Adapter
Adapter
camera
FX
lens
M42
Ring material