K&F Concept Camera Lens Adapter Ring Compatible with AI G AF-S Mount Lens to Fuji FX X-Pro1 XT4 X-M1 X-A1 X-E1 Adapter
£20.99
£33.99
38% OFF
Inclusive of VAT
&FREE Shipping to United Kingdom,Ireland
30-day refund or replacement,Nikon G/F/AI/AIS/D Lenses to Fuji X Mount Camera Adapter

KF06.109

SKU:

KF06.109

20.99

https://www.kentfaith.co.uk/KF06.109_nikon-g-f-ai-ais-d-lenses-to-fuji-x-mount-camera-adapter
Features
* This adapter fits all Nikon F mount (including DX format, G in ending) lens, to Fujifilm Fuji FX XT4 X-Pro1 X-M1 X-A1 X-E1 interchangeable lens digital camera.
* Smooth surface for effortless mount,Infinity focus allowed.
* Made of brass and aluminum (not plastic), anodized aluminum construction.
* Please note: If you want to use nikon AI lens on this Nikon(G) adapter ring, it could be attached, but the aperture control ring could not be used,as there is a pin on Nikon(G) lens that could move the aperture control ring but no on AI lens.Tripod mount on adapter to balance heavy medium format lenses
* Please note: Infinity focus position:the position of the infinity mark 【∞】of the telephoto lens or super telephoto lens is shifted slightly to the positive side to enable focus adjustment even when focus shift is caused due to temperature changes.The shift range is denoted by an L-shaped line, Be sure to check the focus through the viewfinder even when you shoot at infinity.
Shipping
&FREE Shipping to United Kingdom,Ireland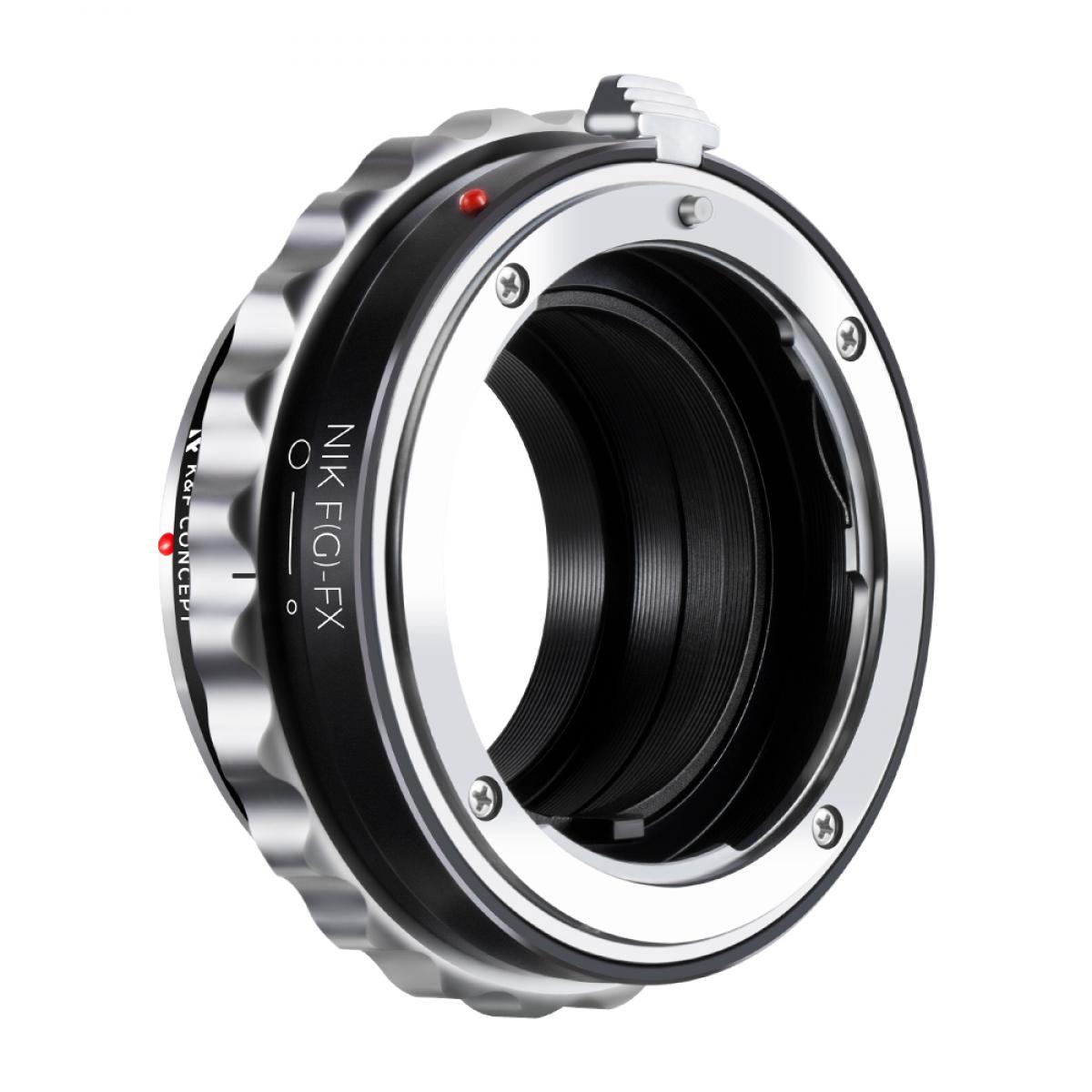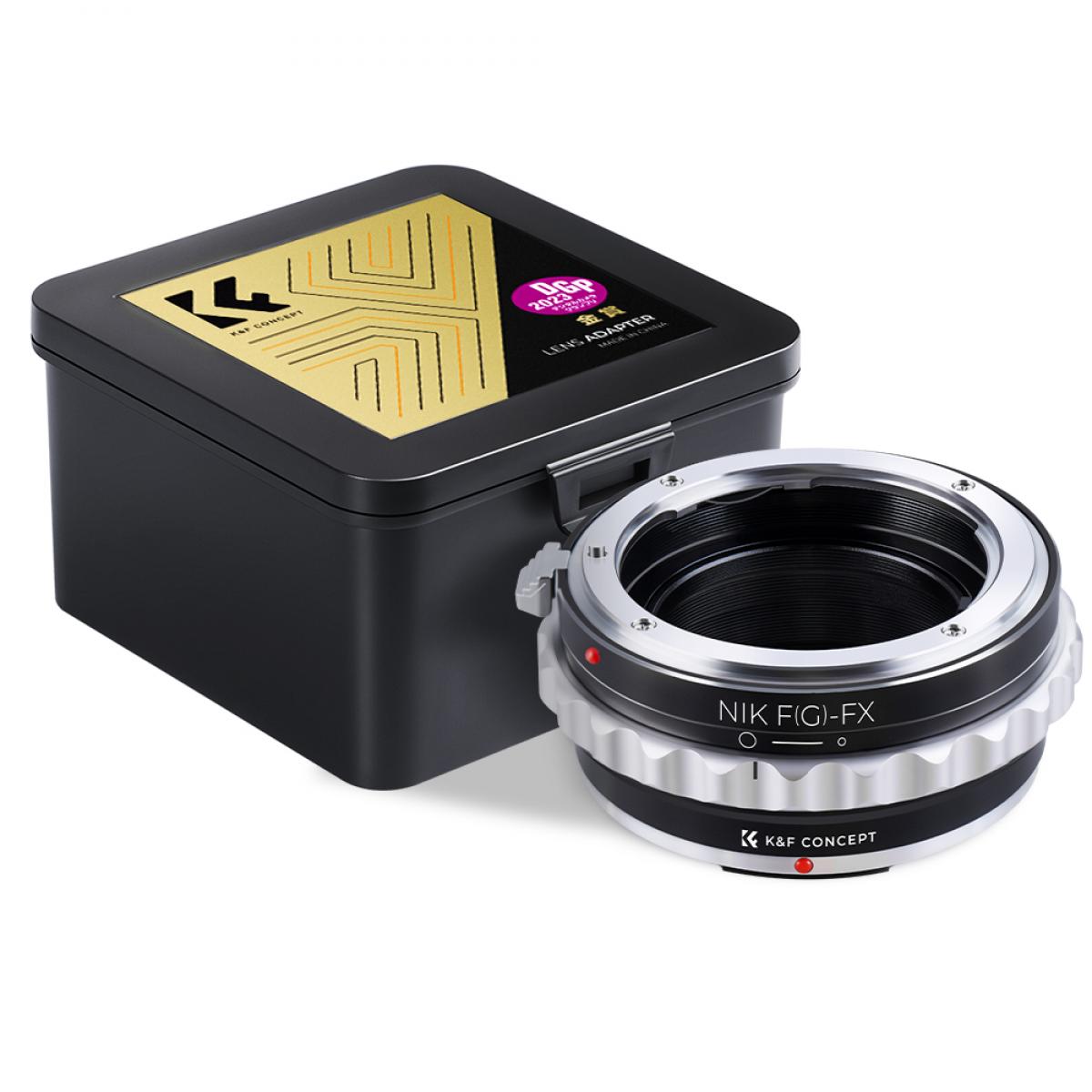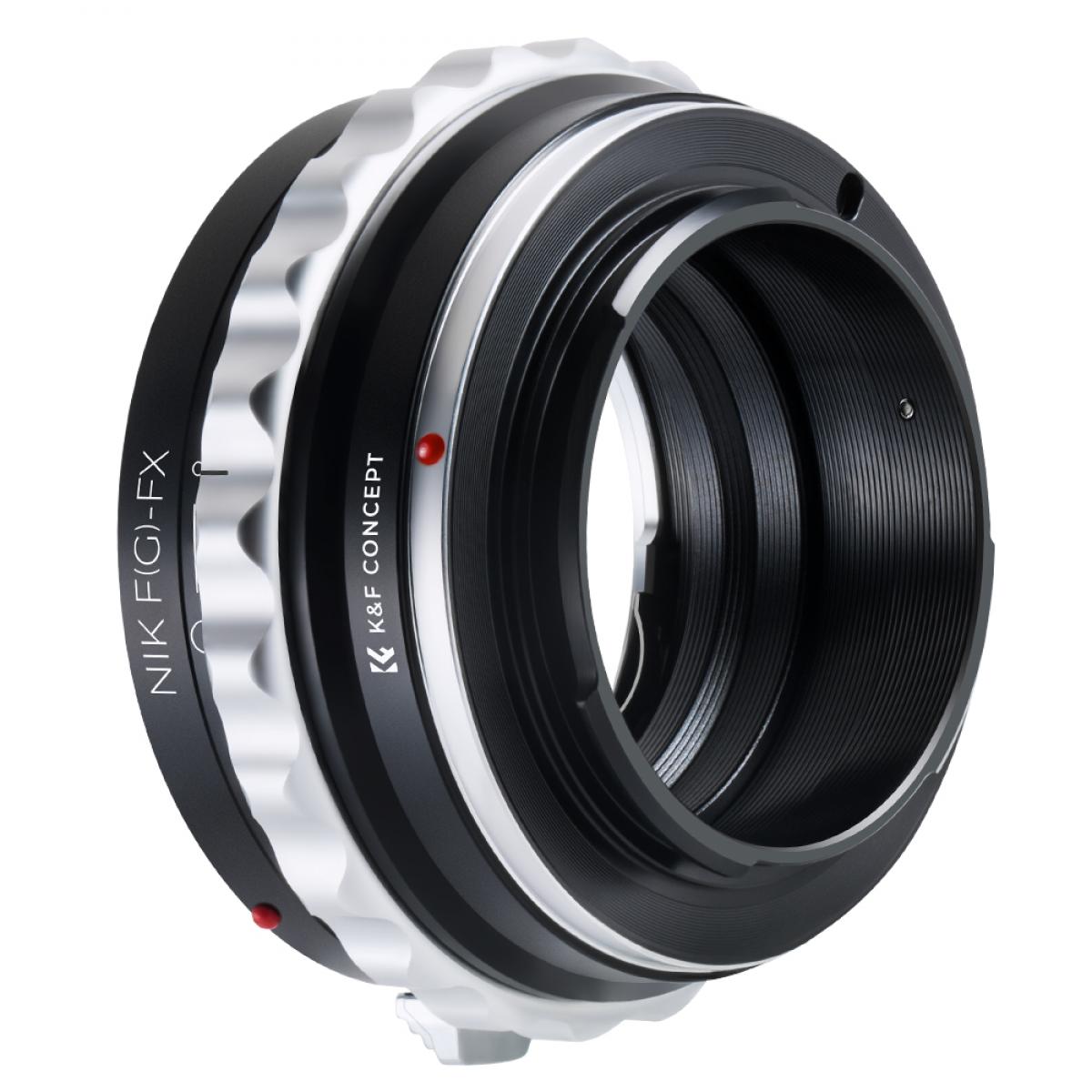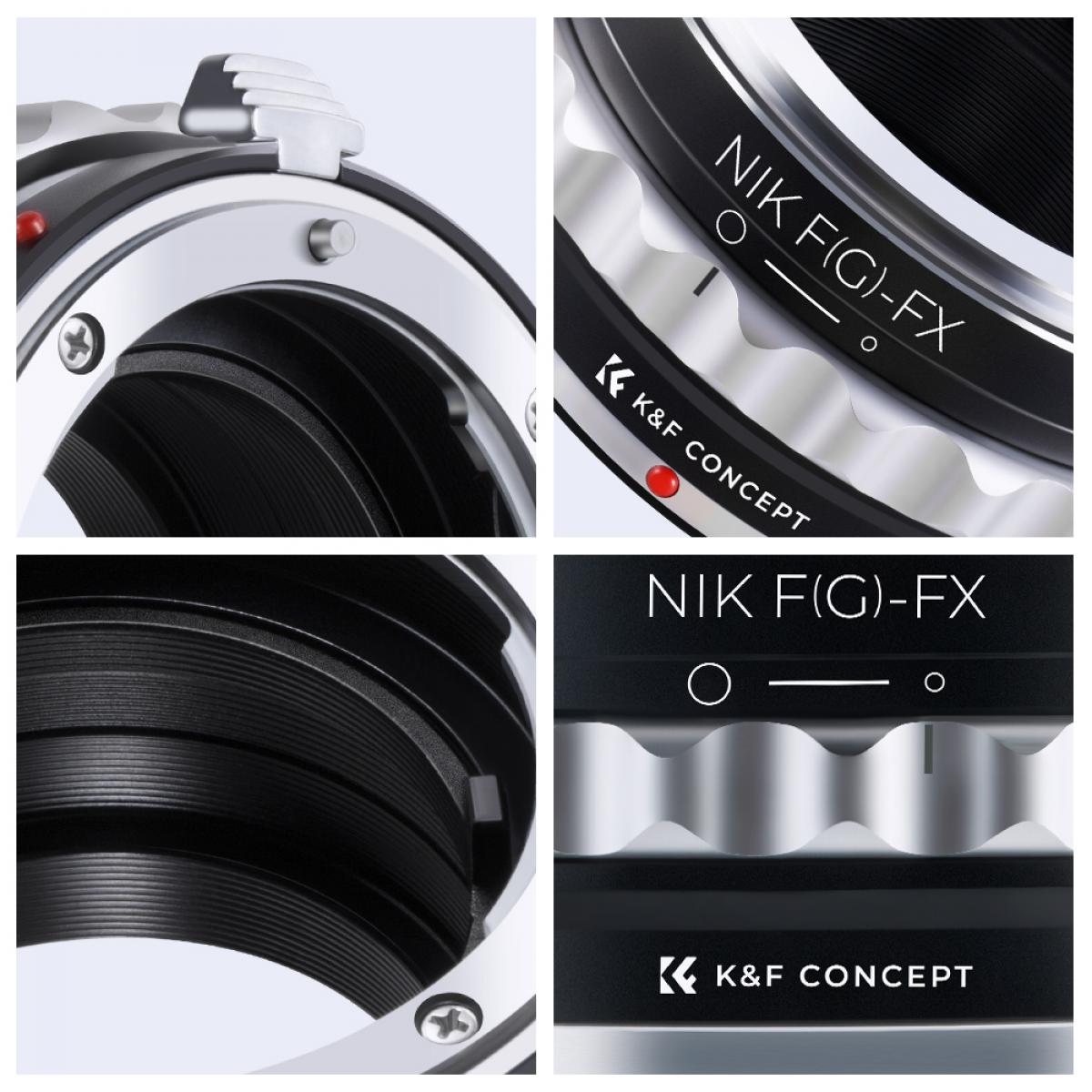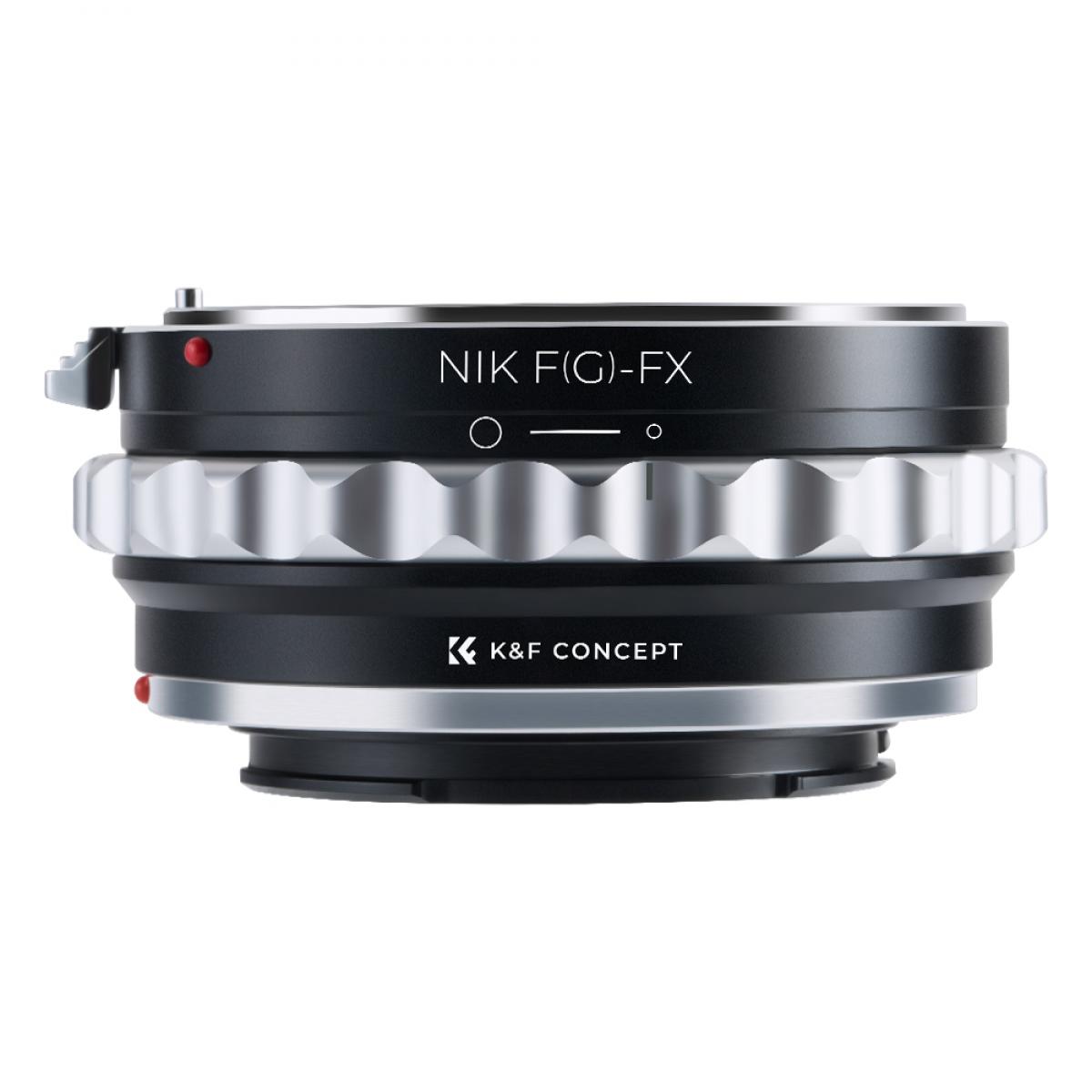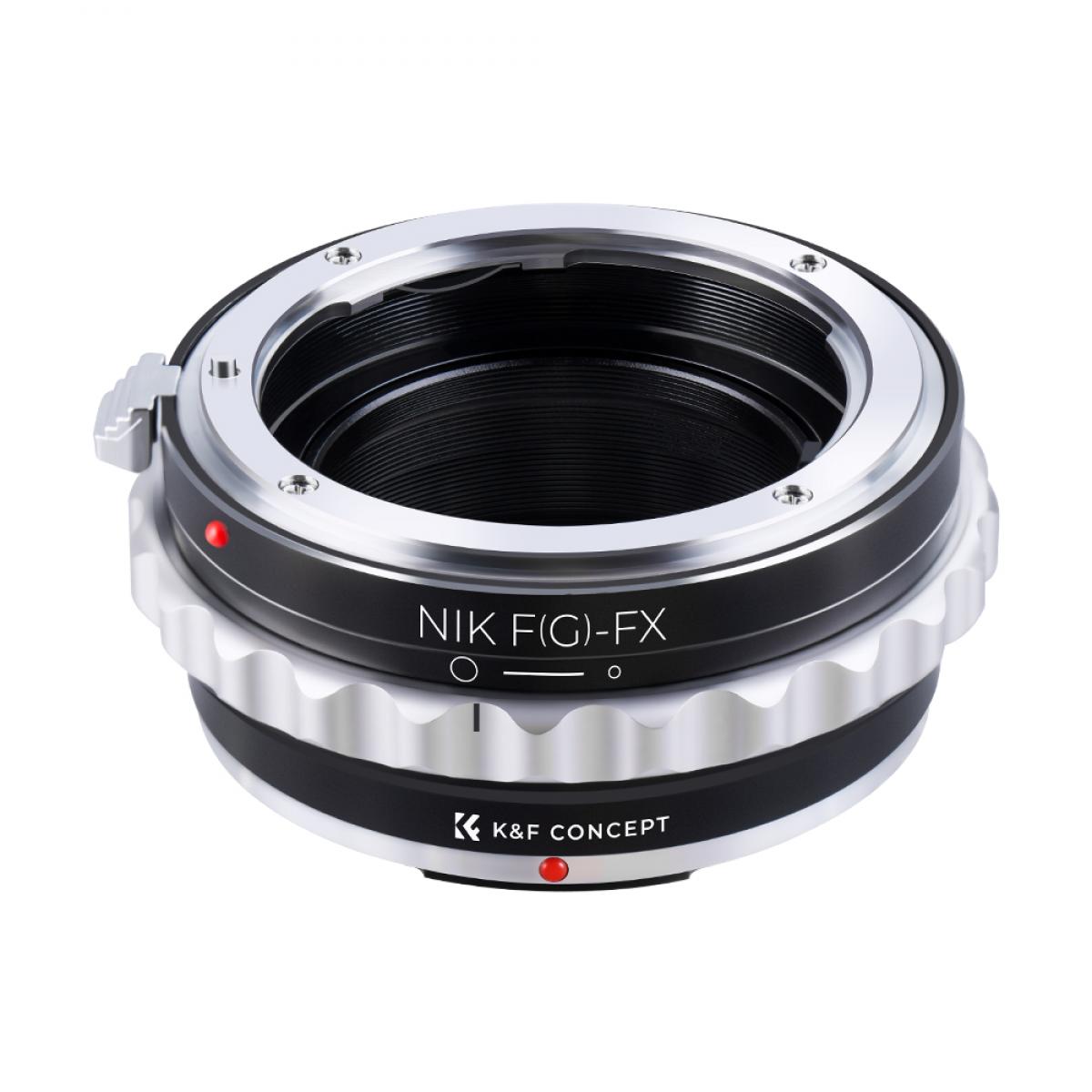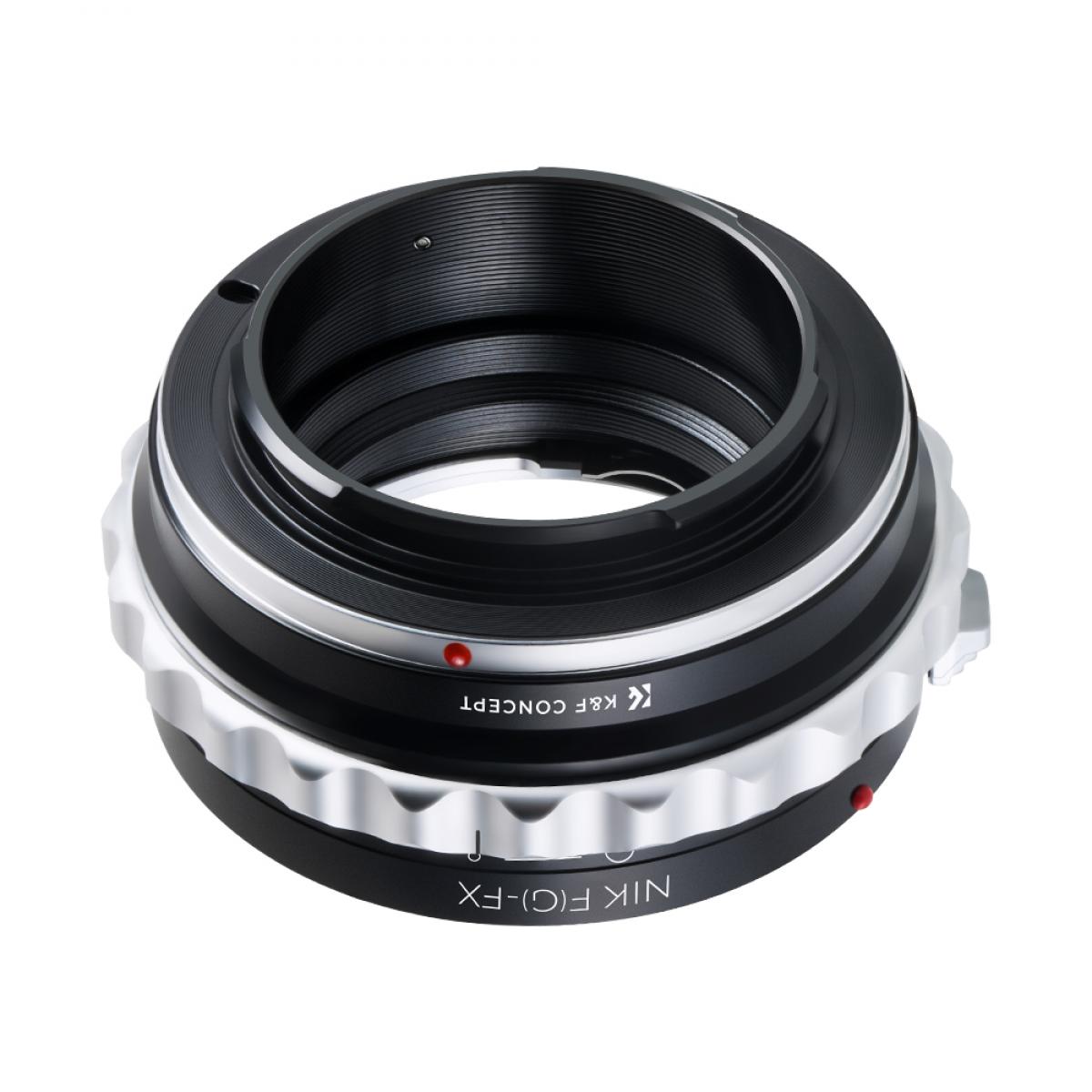 Affortable and solid choice.
Extremely precisely made. Almost to the point of being very tight to twist. Which is a great thing imho. Very good choice but you must know that there is no electrical connections so all lens features have to be used manually.
16/02/2019
Perfect fit on my Fuji X-e3!
Very impressed! I've been looking for a good Nikon to fuji adapter after buying Lomographys own adapter, which was far too tight on my Fuji x-e3. I also have the k&f concept m39 and m42 adapters, which I adore. This adapter turns my beautiful £500 Achromat lens into a joy to use. Its sturdy, comfortable to use and doesn't shake at all. Very pleased that I can now use this lens without worries of damaging my camera with a poorly manufactured adapter. Lomography take notice your lenses are amazing, but k&f design better adapters. I'm now looking forward to collecting a few vintage Nikon lenses.
07/05/2020
Good fit on Fuji x mount on X-T2
Liked the build quality
19/02/2020
Does what it says on the tin!
Well manufactured, does just what it says, enabling Nikon lenses to be attached to a Fujifilm X-series camera. Failings are in the designs of camera and lenses, not in the adaptor.
22/01/2020
Good quality
Good quality but does exactly the same as cheaper ones
25/10/2019
These images belong to K&F Concept end users.
A
Yes these lenses should work fine with a Nikon G adapter to Fuji X mount.
A
Hi, it will work on manual mode with aperture control. BUT NOT auto focus. Cheers
A
Rotate the white ring can set apertures
K&F M18111 Nikon G/F/AI/AIS/D Lenses to Fuji X Lens Mount Adapter
Adapter
camera
FX
lens
NIKON
Ring material