Contax to Fuji Adapter,Fujifilm Contax,C/Y to FX
£26.99
£34.99
22% OFF
Inclusive of VAT
&FREE Shipping to United Kingdom,Ireland
Contax to Fuji Adapter,Fujifilm Contax,C/Y to FX

KF06.105

SKU:

KF06.105

26.99

https://www.kentfaith.co.uk/KF06.105_contax-yashica-lenses-to-fuji-x-mount-camera-adapter
Features
* Mounts Contax/Yashica (CY) SLR Lenses to Fujifilm X-series mirrorless cameras
* Designed for Fujifilm Fuji X-Series Mirrorless Camera Body: X-Pro1, X-Pro2, X-T1, X-T2, X-T10, X-T20, X-E1, X-E2, X-E2S, X-A1, X-A2, X-A3, X-A10, X-M1 etc
* Infinity focus function is allowed
* Manual adapter,auto diaphragm/auto-focus is not allowed
* All-metal design; Anodized Aluminum and Heavy Grade Brass Mount Construction
Shipping
&FREE Shipping to United Kingdom,Ireland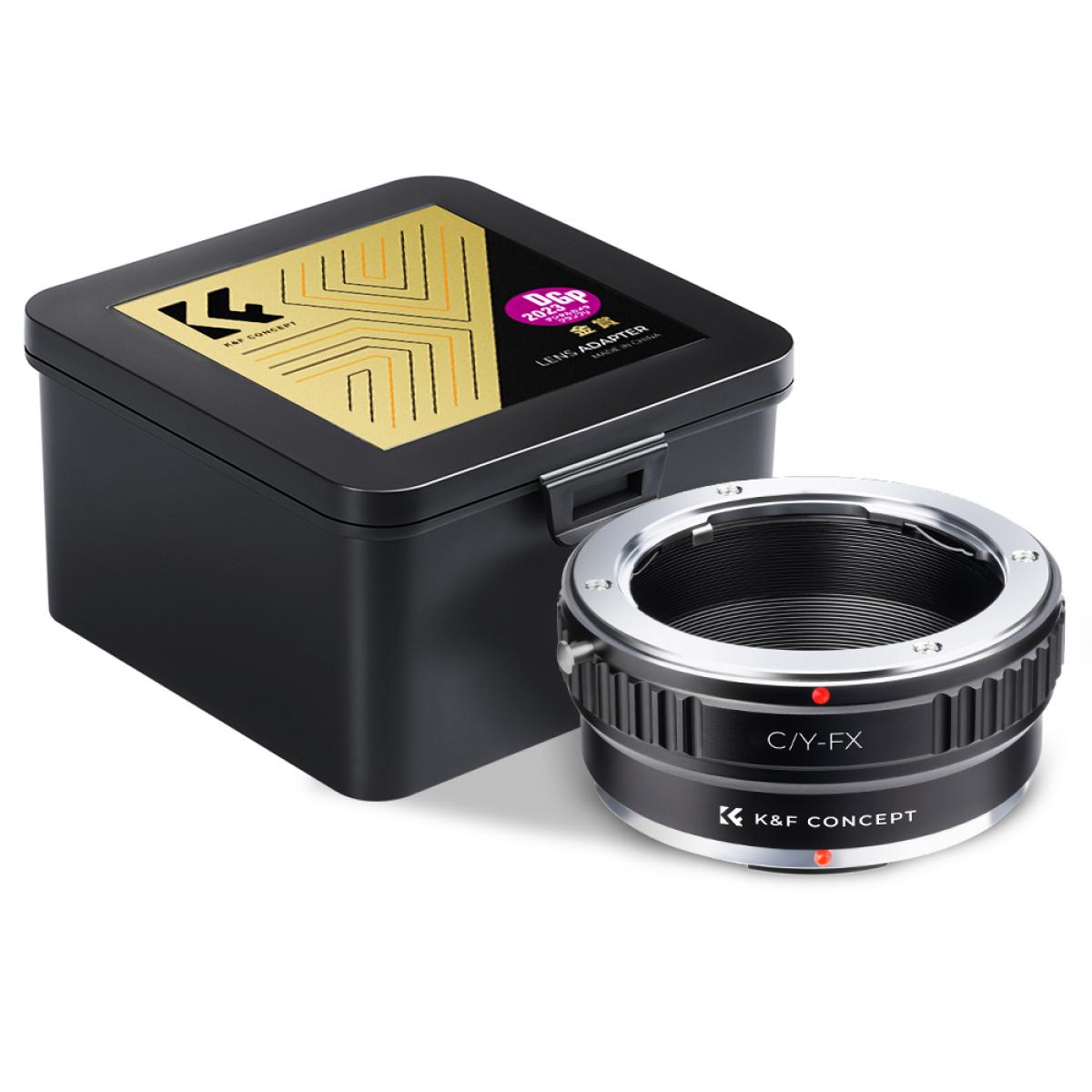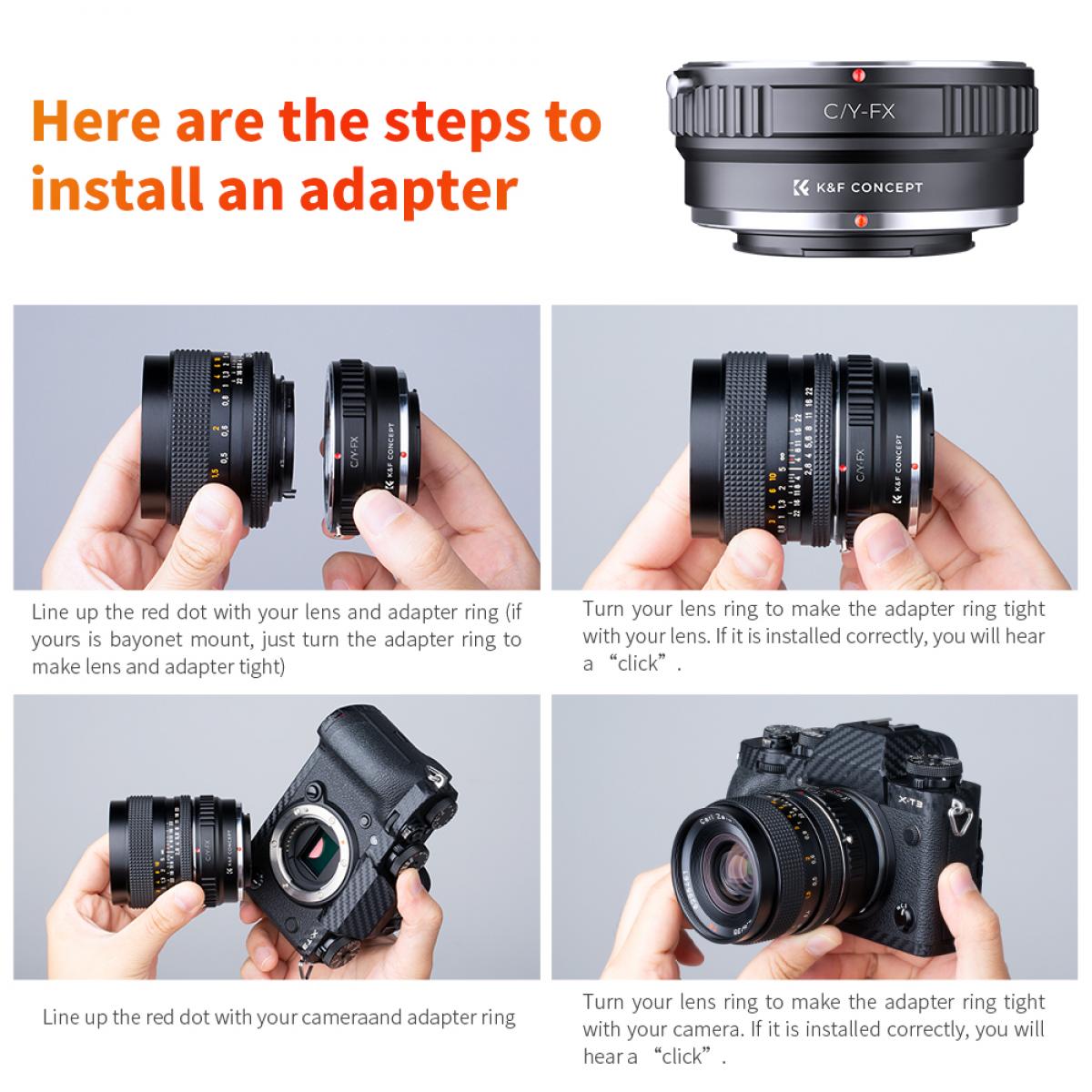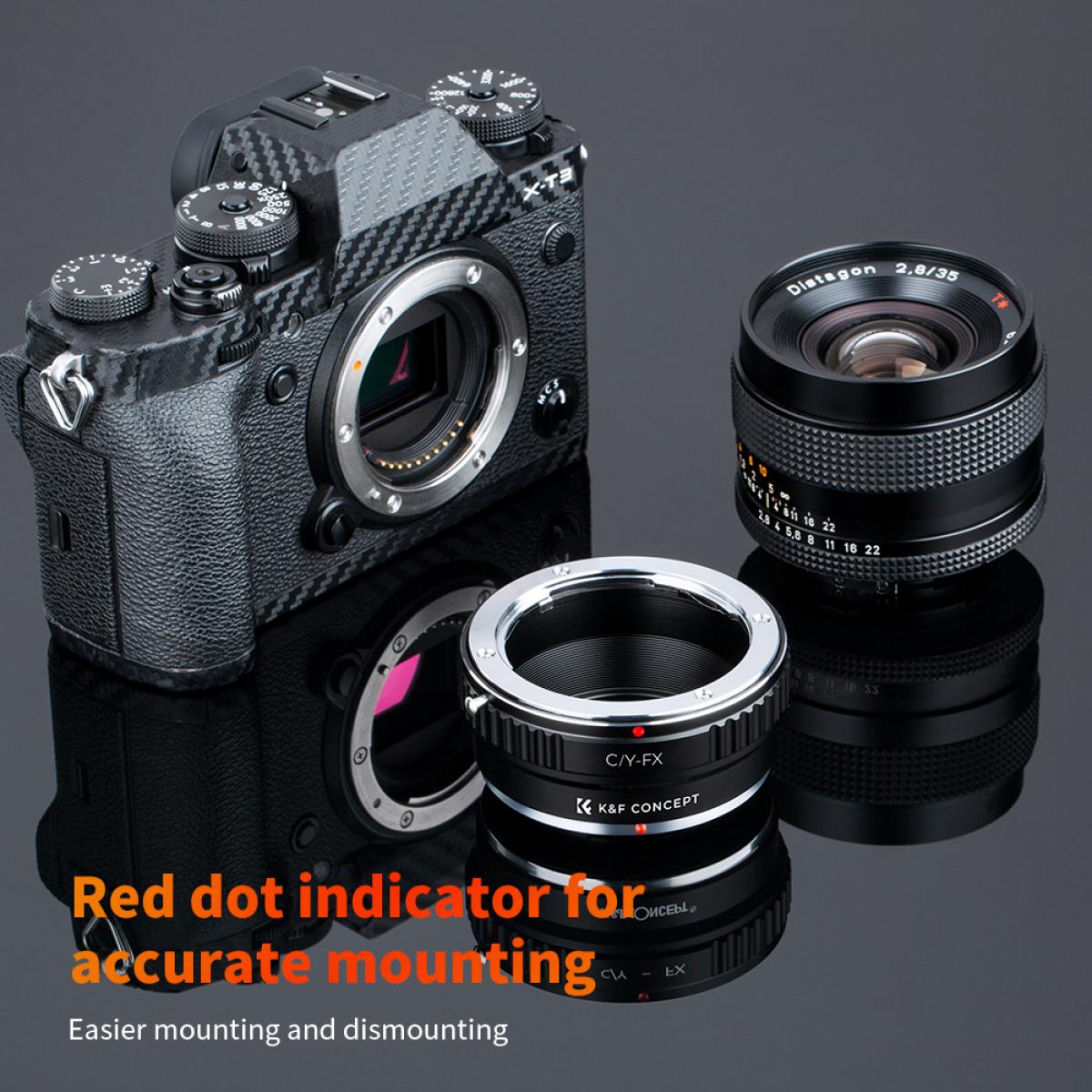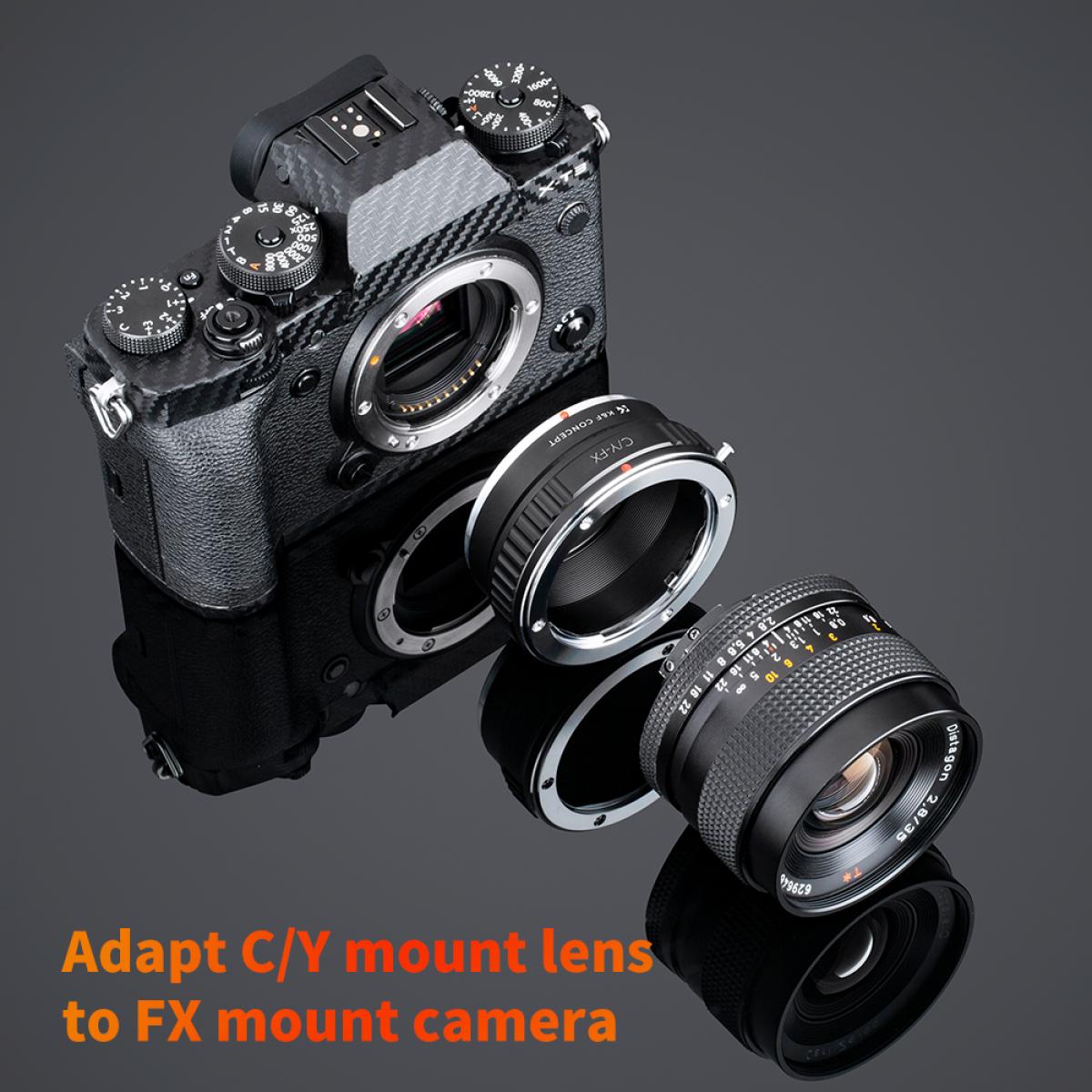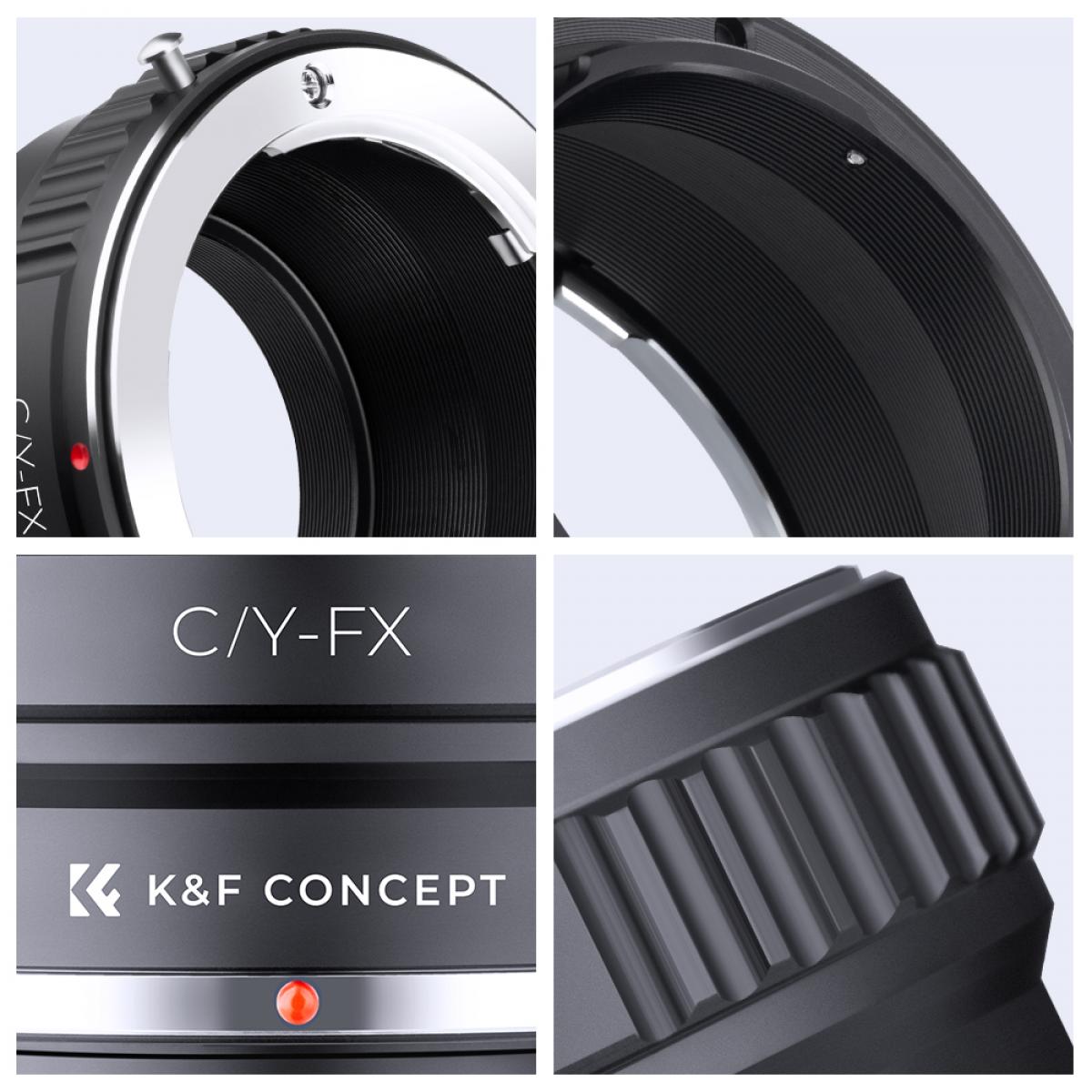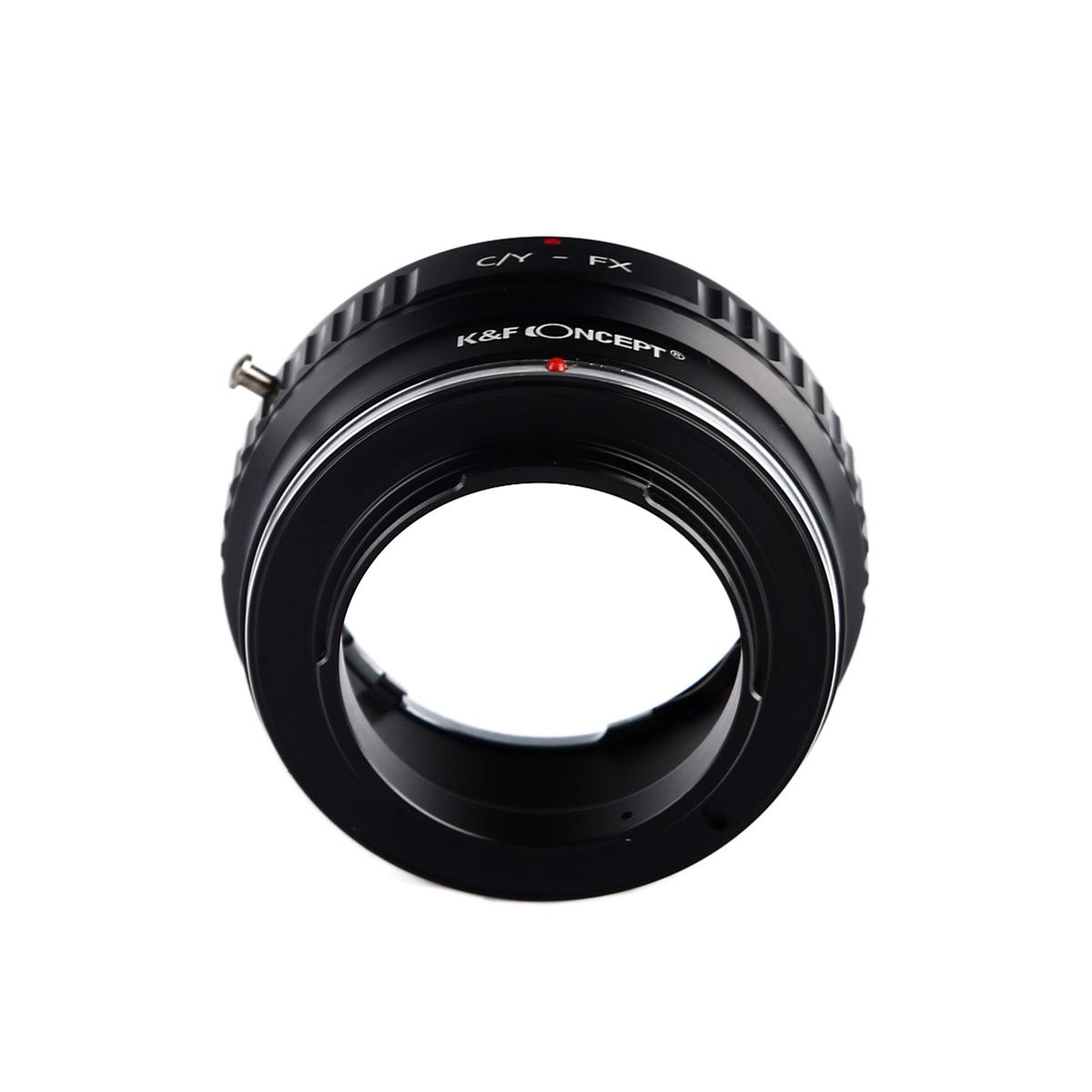 Perfect!
Excellently made Contax/Yashica mount to Fujifilm X mount lens adapter. Means I can now use my Yashica and Carl Zeiss C/Y mount lenses from my Late 70's and early 80's Yashica and Contax 35mm film cameras on my Fujifilm X-T100 digital camera....and boy do they look sharper than the Fujifilm kit lenses, What's not to like !
09/01/2019
Five Stars
bien reçu dans les temps promisl'article est solide et finition impécableje le recommande
03/02/2018
Perfect Fit
This adapter is perfect. The fit to both the lens and camera is tight with no play, but not so tight that you have concerns putting it on. It has alignment marks for both the body and adapted lens which are accurate. There are no issues with infinity focus. I have tested with a flashlight and there is zero light bleeding. It's also high quality construction. I put it on a scale and it is 99 grams. What more can you ask for the price?
21/01/2018
Excellent adapter. Glad about the purchase Regards
Excellent adapter.Glad about the purchaseRegardsRT
30/06/2017
Prfect fit and easy to use.
Fits nice and tight. My carl Zeiss 50mm now fits and focusses perfectly on my Fuji Xpro1. It is easier to use than I thought it would be. Why pay ££s or $$ more when this does the job very well?
13/09/2016
These images belong to K&F Concept end users.
A
Hello there, I didn't buy a Contax to Fuji adapter. The one's I have are M42 to FX Canon FD to FX & Olympus OM to FX. These all work perfectly, but on the basis of not owning a Contax I can't say sorry. (Please note, all the lenses being used are legacy lenses. Therefore, will only work as fully manual lenses). Hope this is helpful to you.
A
the longer Flange distance lens to the shorter Flange distance camera, then could use the infinity focus. the Flange distance of C/Y is 45.5mm, FX is 43.5mm, then this adapter ring has focus to infinity function
Adapter
camera
FX
lens
C/Y
Ring material