100 x100mm Square Light Pollution Filter Natural Night Filter for Sky Star
£73.99
£82.99
10% OFF
Inclusive of VAT
&FREE Shipping to United Kingdom,Ireland
Brand:

K&F Concept

Free Shipping. 30 Day No Reason Return. K&F Concept Graduated Neutral Density (ND) Filters allow you to reduce the amount of light reaching the sensor on a certain part of your picture.

KF01.1144

SKU:

KF01.1144

73.99

https://www.kentfaith.co.uk/KF01.1144_100-100mm-natural-night-square-filter
Features
• Light pollution doesn't only adversely affect the quality of night-time city and architectural photographs but also scientific astrophotography in urban areas. K&F Concept Round Filter helps to reduce the unwanted effect of light pollution, giving photographs more contrast and clarity as a result.
• K&F Concept Natural Night Filters made of double side Nano-Coating use waterproof and scratch-resistance technology ,bring the high-quality definition, low-reflection and no Vignetting.
• Block the most common wavelengths of light pollution in the night sky,Significant improvement in the colours throughout the whole scene
• With only 2mm thickness and 100*100mm size,No Color Cast and is made with premium Germany Optics glass.
• Suitable for Canon 16-35,Canon 24-70,Nikon 24-70,Nikon 70-200 and other 52mm,55mm,58mm,62mm,67mm,72mm,77mm,82mm lens, compatible with Lee Cokin Hitech Singh-Ray and other brand holder
Frequently Bought Together
Natural Night
The distinct filter is designed to block the wavelengths of light created by mercury vapour, sodium and other Low CRI lights that are often used as streetlights. These lights are usually yellow/orange and are the primary cause of light pollution around cities. This makes capturing beautiful nightscapes near cities very difficult.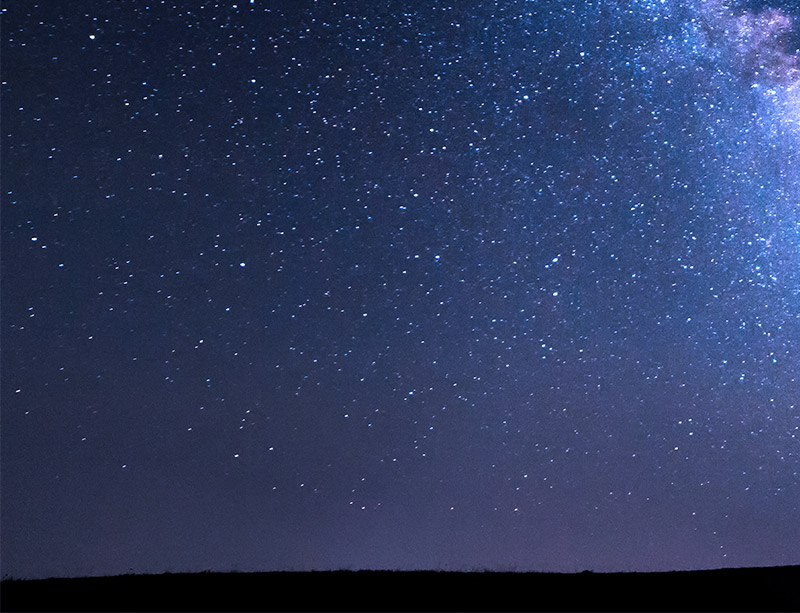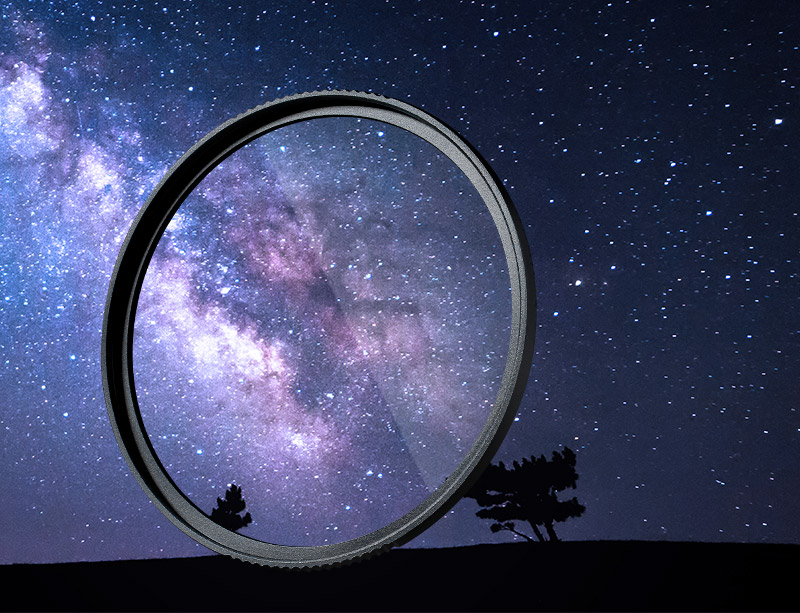 Multi-layer Anti-reflective CoatingTo Remove Light Pollution
If you are an ight photographer then you almost certainly have run into the horrible yellow glow of light pollution or the ugly yellow cast that street lights spread over urban nightscapes. This light pollution and yellow cast can hide stars and mess with the white balance of your scene.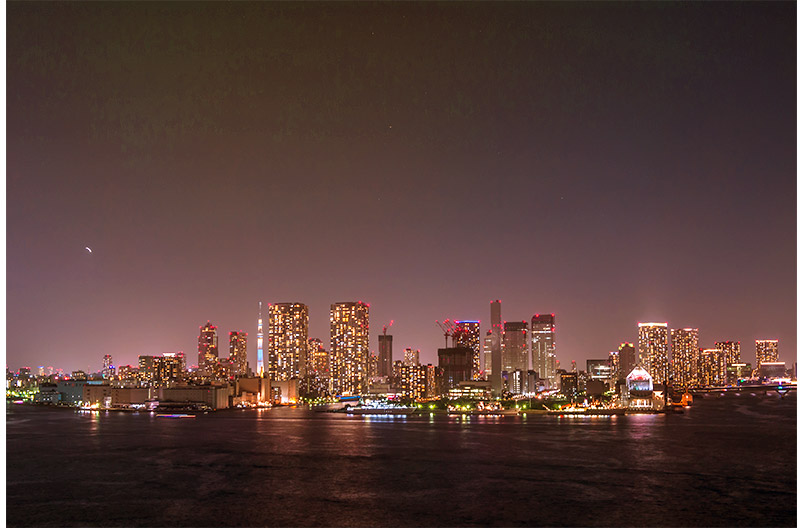 Without Natural Night Filter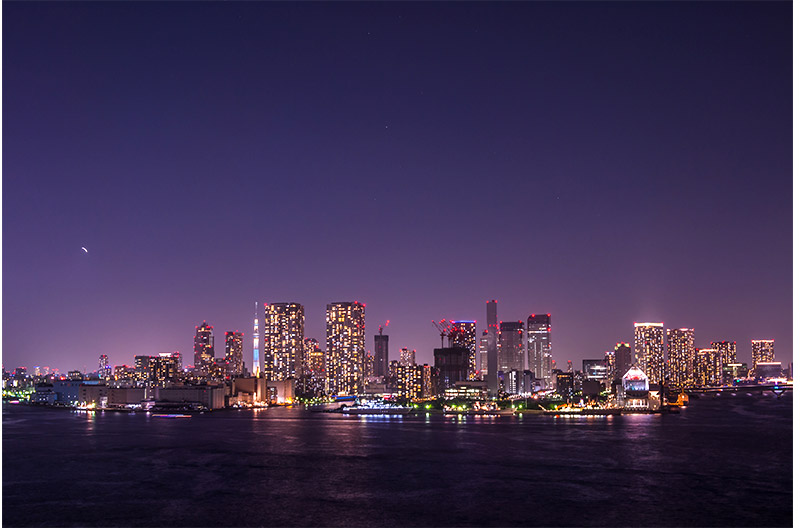 With Natural Night Filter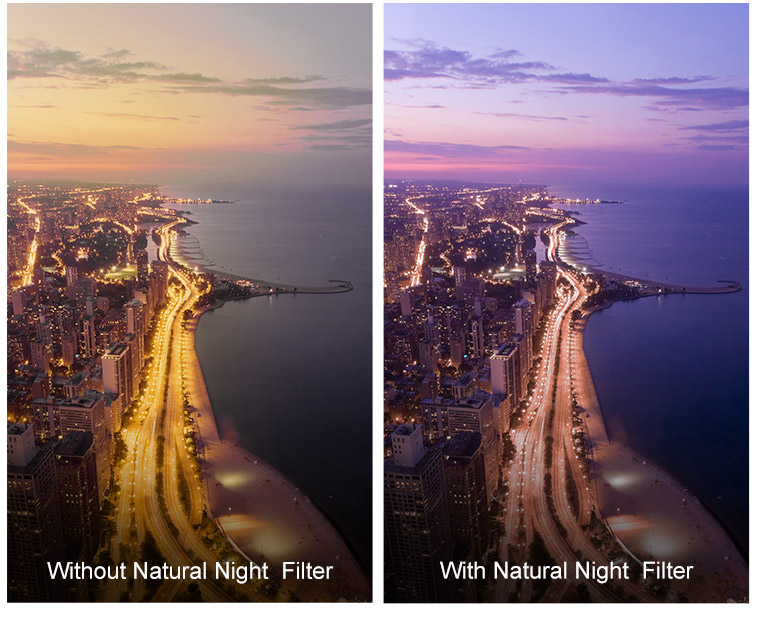 Keep far away from light pollution when enjoying the wonderful night
As you can see there is a significant difference in the yellow cast caused by the lights of the city. You also have an increase in the contrast of the image, especially in the areas that were washed out by strong nearby street lights. But you will also notice that you have a more magenta sky. Personally, I prefer the magenta sky over the yellow/green sky. But that is also an easy adjustment in post-processing.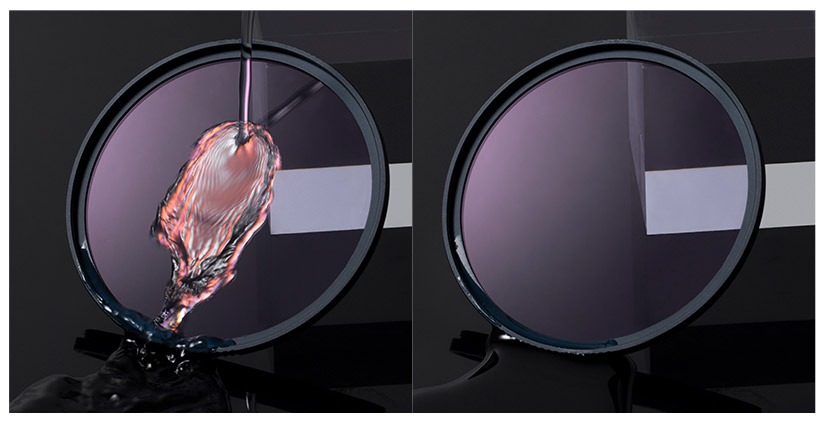 Nanometer Coating
The night filter is a glass filter that is coated with a double-sided multi-layer waterproof and oil resistant coating. This reduces ghosting and flaring and also prevents the natural oils on your skin from sticking to and smearing the filter.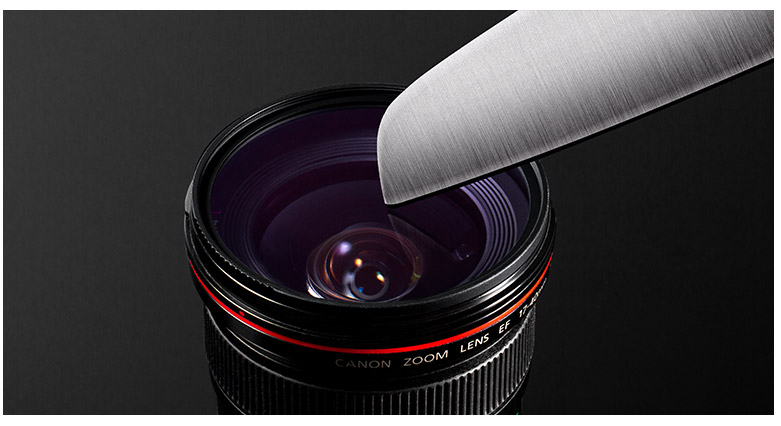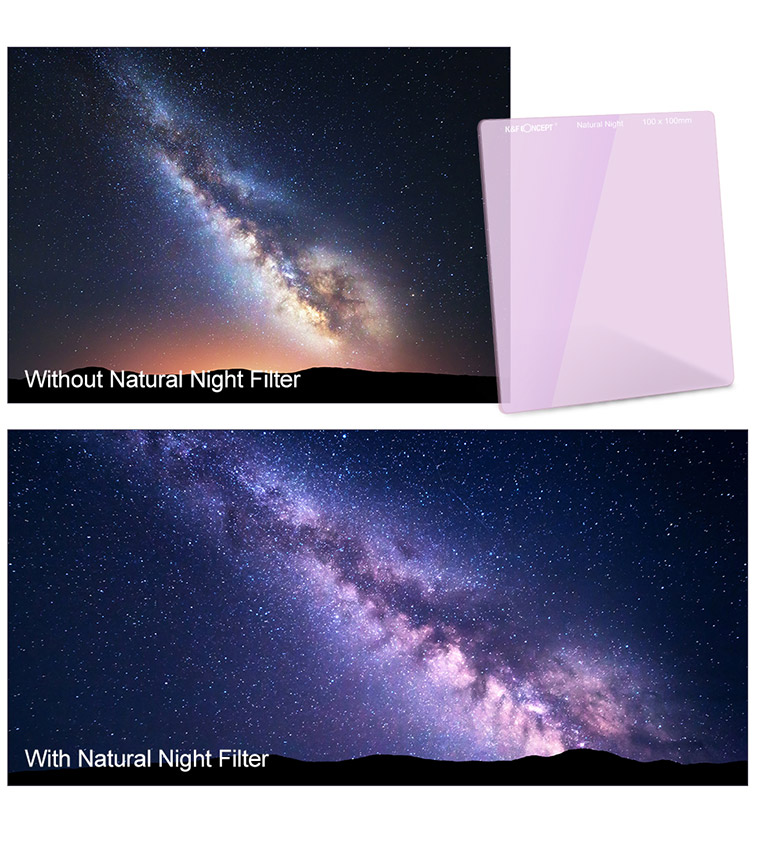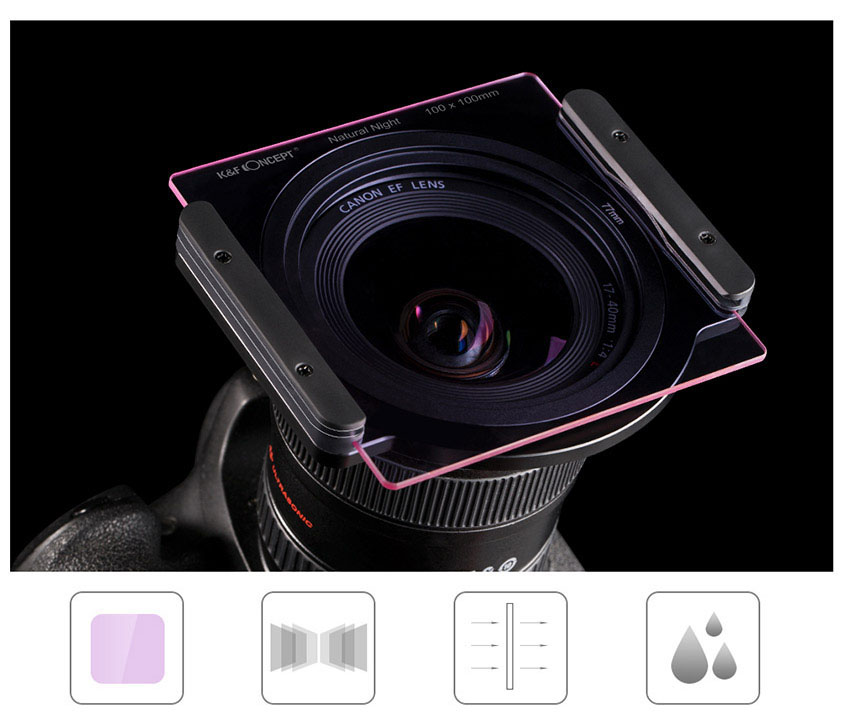 Colored
glass
Double-sided multilayer
anti-reflection coating
Double polishing
technology
Waterproof
and oil-proof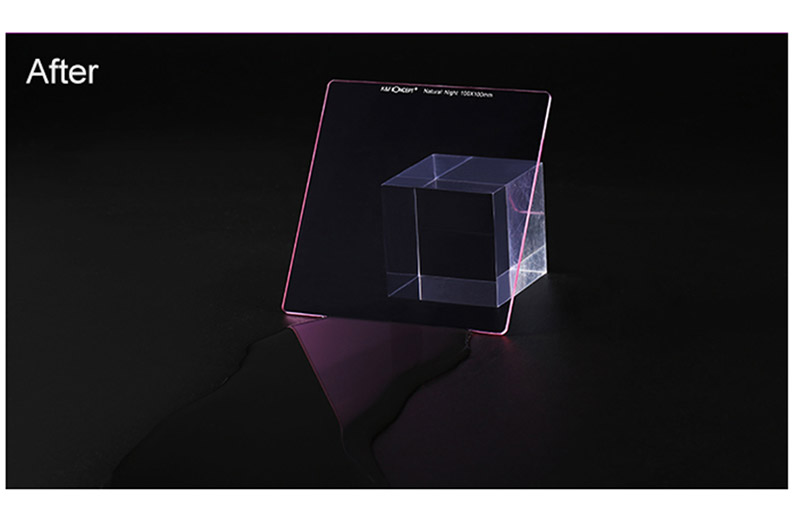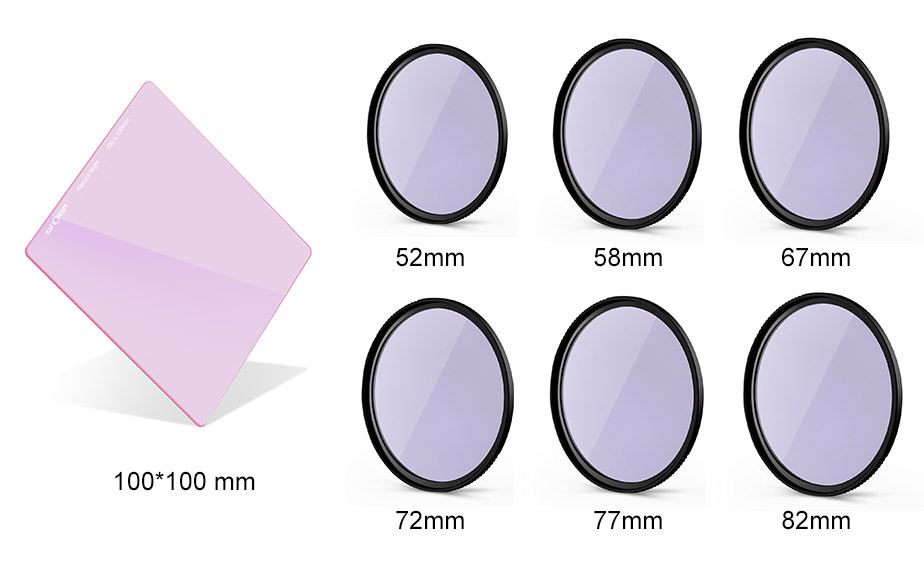 The filters are available in a variety of sizes to fit multiple filter holders.
Rating

7 reviews.

31 reviews.

10 reviews.

48 reviews.

6 reviews.

26 reviews.
Price

£82.99

£73.99

£162.99

£117.19

£12.35

£9.00

£86.69

£32.99

£39.99

£33.19

£71.03

£53.99

Model
KF01.1144
SKU.1601
KF01.1315
KF01.1480
KF01.1414
KF01.1322

size

100*100mm
100mm/150mm
67mm
95mm
58mm

Transmittance

∕
12.5% (GND8)
∕
∕

Multi-Coating

√
√
√
√

Antireflection

√
√
√

waterproof

√
√
√

scratch-resistant

√
√
√

HD

√
√
√

Filter Material

Optical glass
Optical glass
Optical glass
Optical glass

Pattern

√
√

Filter Thickness

2.0mm
2mm
5.5mm
9.3mm

Shape

Square
Square
Circle
Circle

Ring Material

Optical glass
Aviation aluminum alloy
Aviation aluminum alloy
Aviation aluminum alloy
Just received this so haven't been out and tried it yet but I've compared it's colour tone to a (much more expensive) Kase 150mm filter which makes me believe it'll be fine. It's packaged really well and has a brown leather-style pouch to store the filter which actually fits quite nicely into my Lowepro filter pouch - I think I'll keep it in that even in the pouch, not only to protect it but I'll be easily able to spot it in the dark! This glass filter fits perfectly in both my Nisi and Lee holder systems so I've given it five stars for the build quality and the fact it looks like it'll do what I need. I'll adjust this review if I discover otherwise when I've taken the first batch of photos with it.
05/08/2021
Bought this for my wife as I also have the same filter. Found hardly any colour cast & very clear.
03/08/2021
I have used it on D850 with Nikon 16-35mm f4 lens on Cokin Z pro adaptor. This filter will be not good for Zoom ranges 16-24mm. It has also flare issues otherwise it is a solid build glass.
14/07/2021
Bought this for my wife as I also have the same filter. Found hardly any colour cast & very clear.
14/07/2021
Tried the filter a few times with landscape shots. Worked really well. Not affecting image quality or producing colour cast. Very happy with the product and purchase.
06/07/2021
These images belong to K&F Concept end users.
100*100mm Natural Night Square Filter Light Pollution Filter
Filter
size
100*100mm
Transmittance
∕
Multi-Coating
√
Antireflection
√
waterproof
√
scratch-resistant
√
HD
√
Filter Material
Optical glass
Pattern
Filter Thickness
2.0mm
Shape
Square
Ring Material
Optical glass