100x100mm Square Filter ND1000 (10 Stop)&100X150mm Neutral Density Filter
£86.93
£152.99
43% OFF
Inclusive of VAT
Brand:

K&F Concept

100x100mm Square Filter ND1000 (10 Stop)&100X150mm Reverse Neutral Density Filter 0.9 Graduated Filter Multi Coated with One Filter Holder and 8 Filter Ring

SKU.1601

SKU:

SKU.1601

86.93

https://www.kentfaith.co.uk/SKU.1601_kf-concept-snj51t-square-nd1000-gnd8-metal-square-filter-holder-set
Features
• 【Included】 This square filter set includes 1x ND1000 Filter + 1x ND8 Graduated Neutral Density + 8x Adapter Ring (49/52/58/62/67/72/77/82) + 1x Metal Filter Holder.
• 【Effect】 ND1000 filter: 100x100x2mm super thin and only 47.5g, has 10 stops (3.0), the main advantage of the square ND1000 filter can prevent overexposure and prevent excess light from entering the lenses when shooting; GND8 filter: 100x150x2 mm, has 3 stops (0.9), for shooting while the sky and the floor have a great contrast of light, balancing the light.
• 【PREMIUM GLASS】 Neutral density filter offers reduction is made with high quality Japan Optics glass. superfine polishing for maximum resolution and quality. Optical definition much higher than resin.
• 【Anti-glaring】 Both sides with anti-reflective coating, to avoid unwanted reflections even with lateral sun. There is also an anti-reflection coating on the entire filter, a "gradual" coating that allows a very high chromatic correspondence and avoids the dominant colors.
• 【Metallic filter holder】 Allows creative use of light correction or special effects. Just swipe through different filters to take beautiful and colorful photos. This filter holder can be equipped with adapter rings of various sizes. If you want a different size adapter ring.
Frequently Bought Together
ND1000 Square Filter
multi-resistant coating technology significantly reducing lens flare and ghosting while making the filter anti-scratch, water repellent, oil & dust resistant fit for the rigors of adventure photography.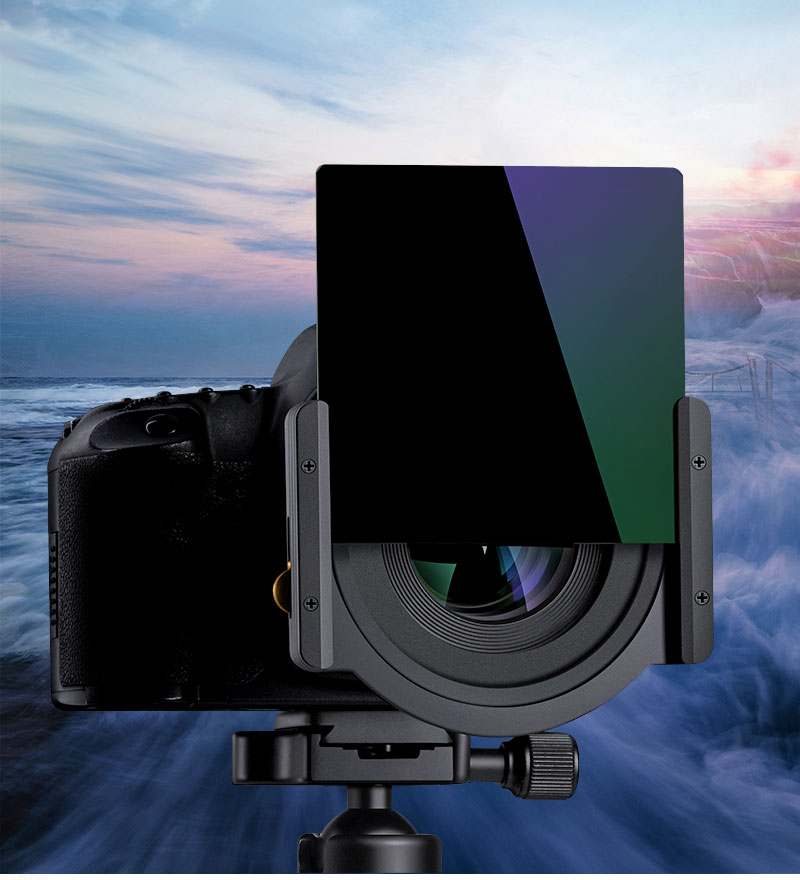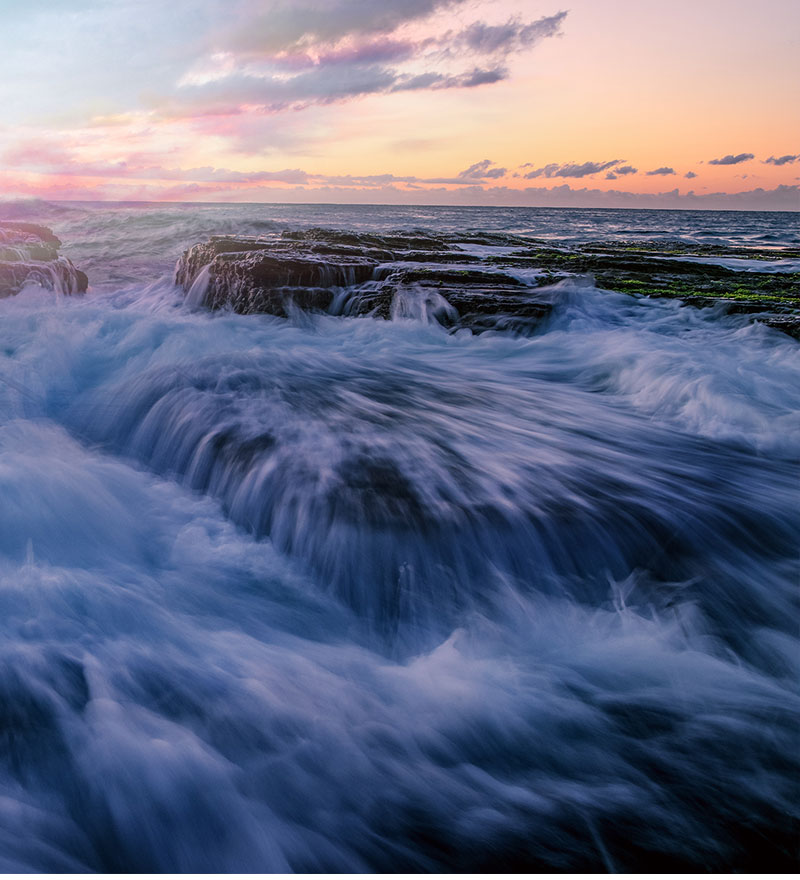 Feature
ND1000 filter provides 10 f-stop reductions and is made with premium Germany Optics glass.

Multi-layer
coating

HD primary
color glass

No
vignetting

Anti-fouling
scratch-resistant

High degree
of reduction

High light
transmittance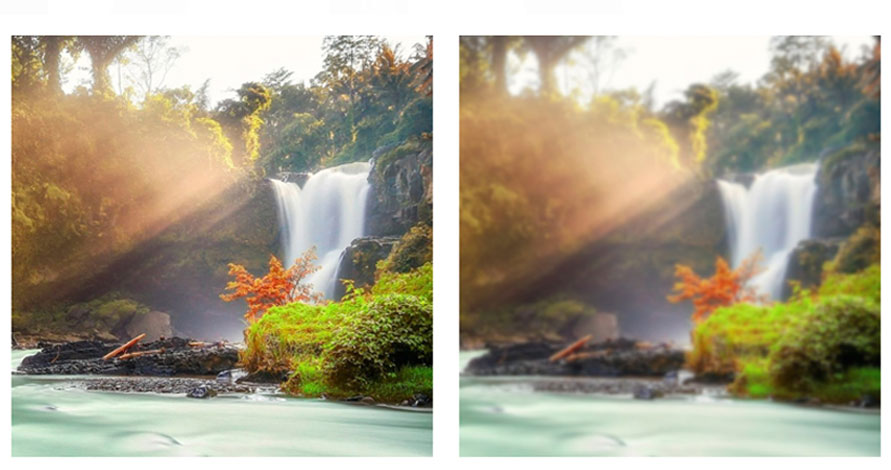 Primary color optical glass ND1000- double parabolic mirror
Glass mirrors with no double throw, especially those with longer focal length, are blurred.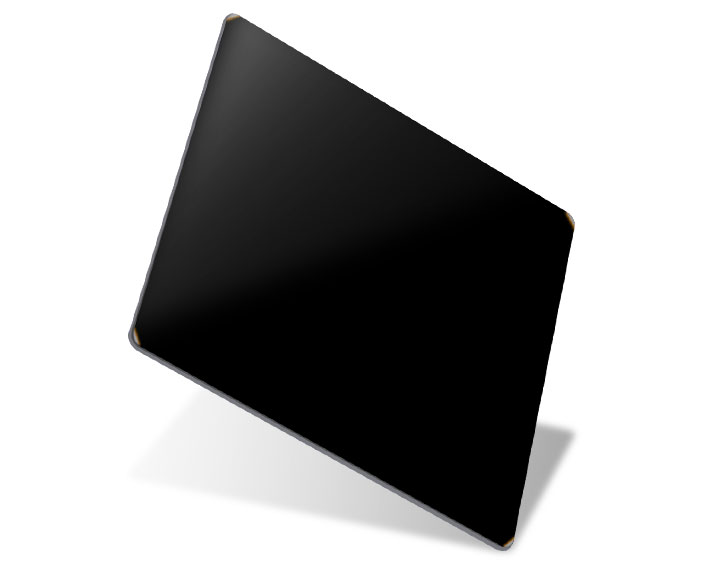 Scratch Resistant
The filter anti-scratch, water repellent, oil & dust resistant fit for the rigors of adventure photography.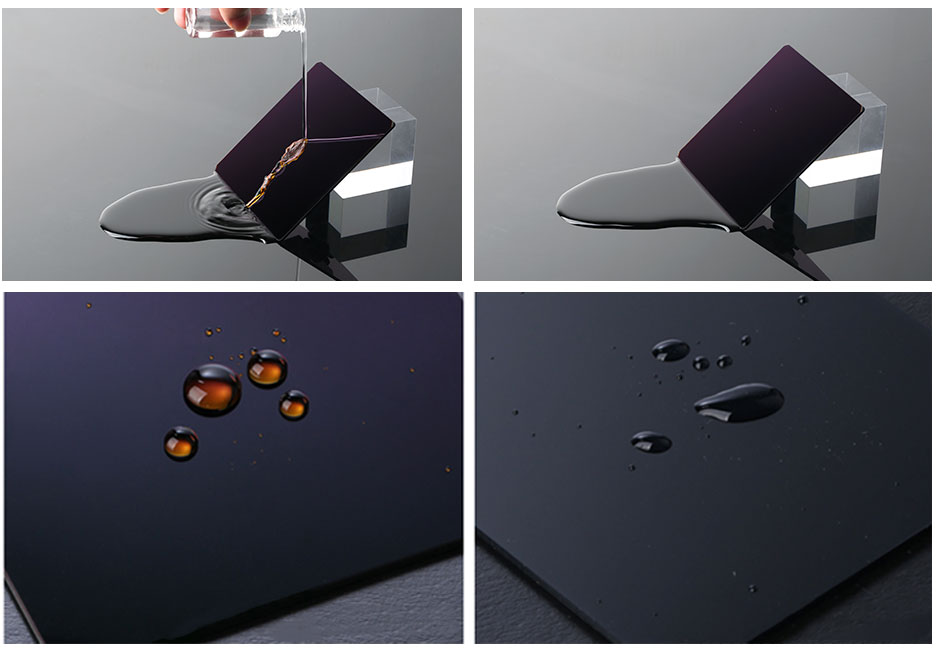 Primary color glass coating
Water droplets are round.
Other lenses
Water droplets scattered.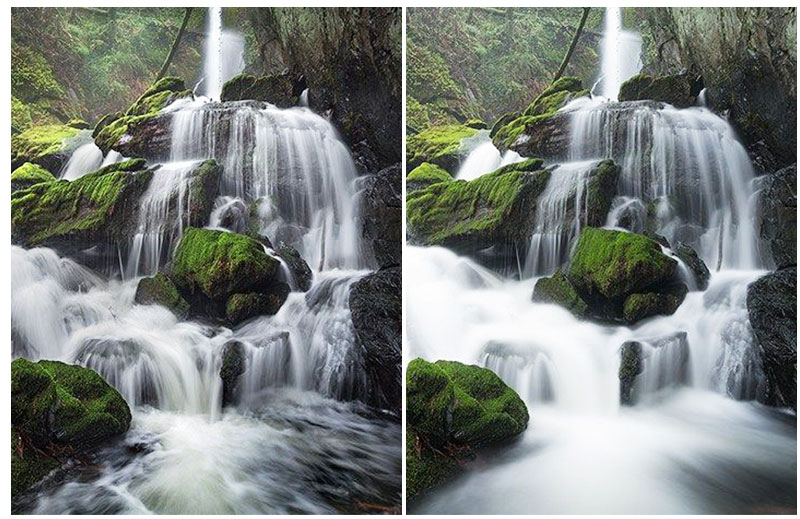 Without ND Filter

1/6″ Shutter Speed
With ND Filter

2.5″ Shutter Speed
Soft Graduated Neutral Density
GND8 3 f-stop Filter 100*150mm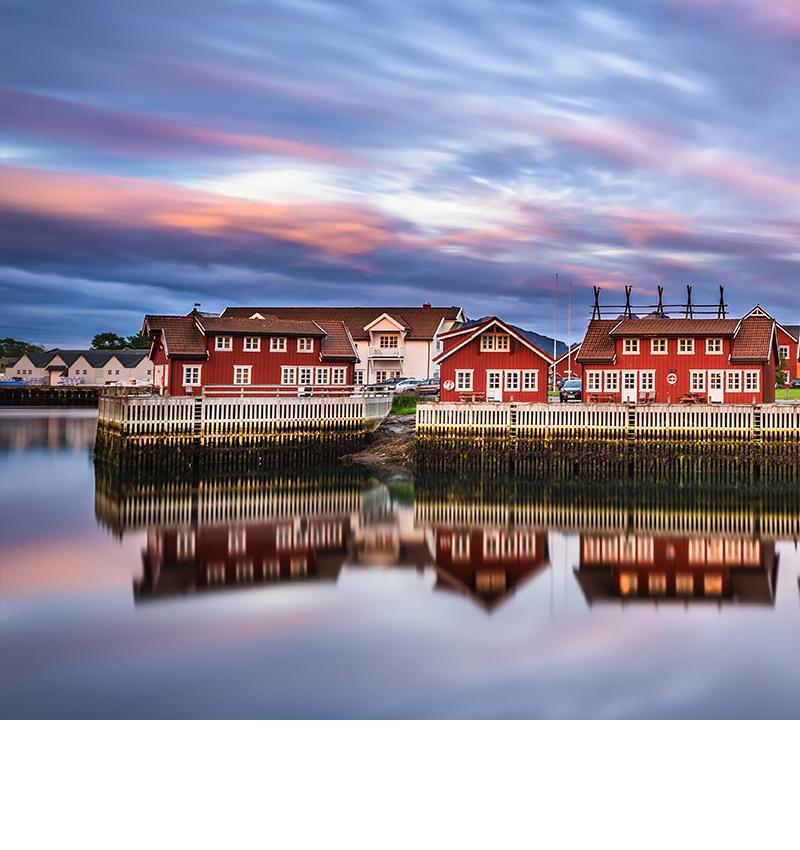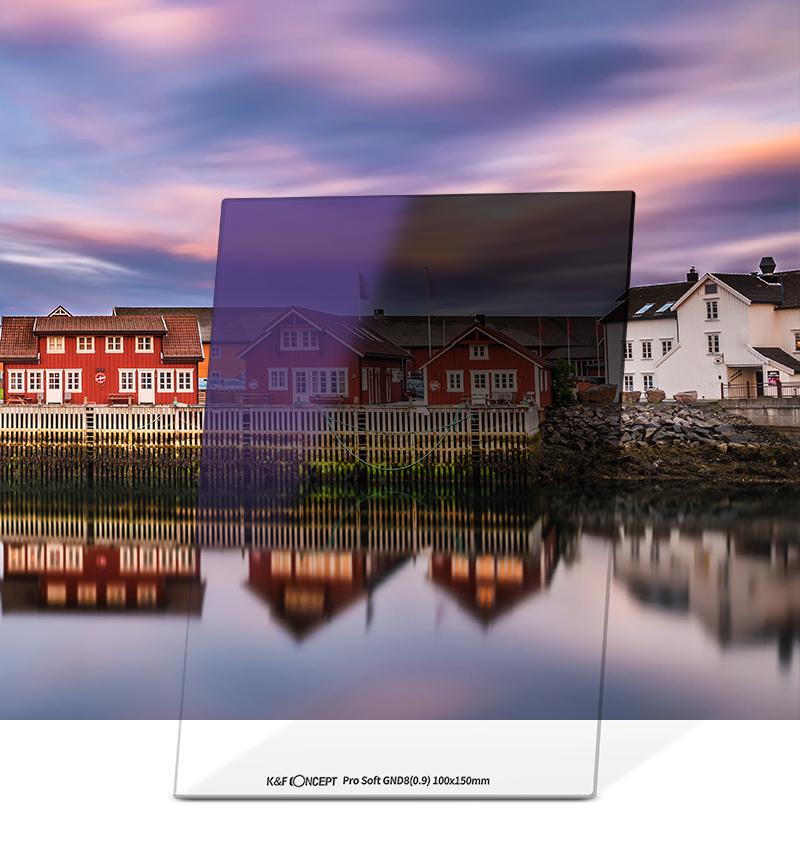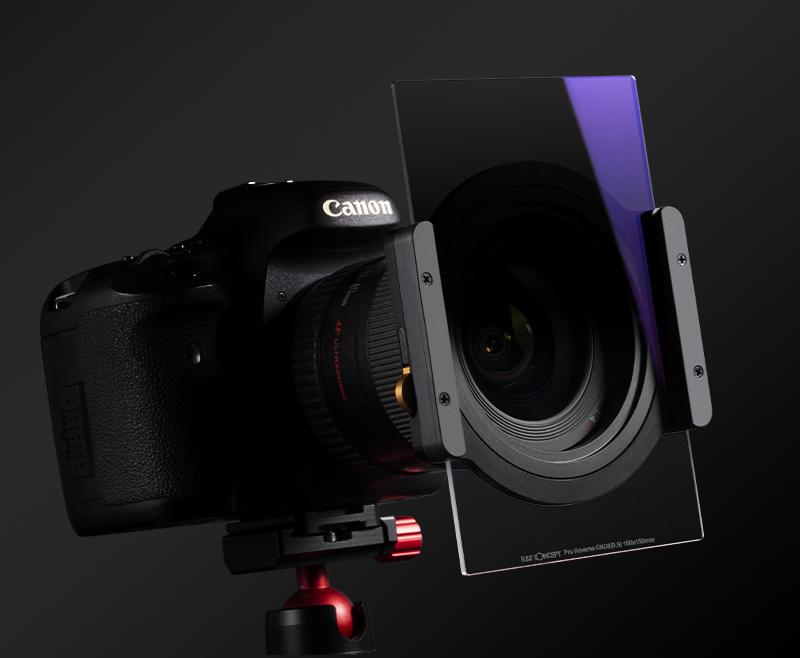 Double-sided Anti-reflective Coating
By double-sided multi-layer anti-reflective coating, the reflected light can
be reduced to below 0.4% to eliminate the influence on imaging.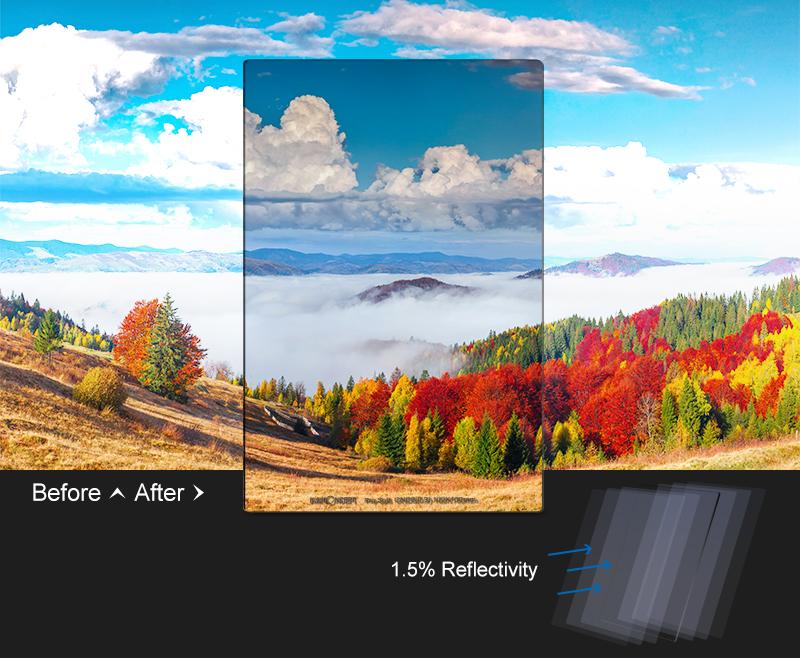 Multi-layer Coating Low Reflectivity
Reduce glare caused by diffuse reflection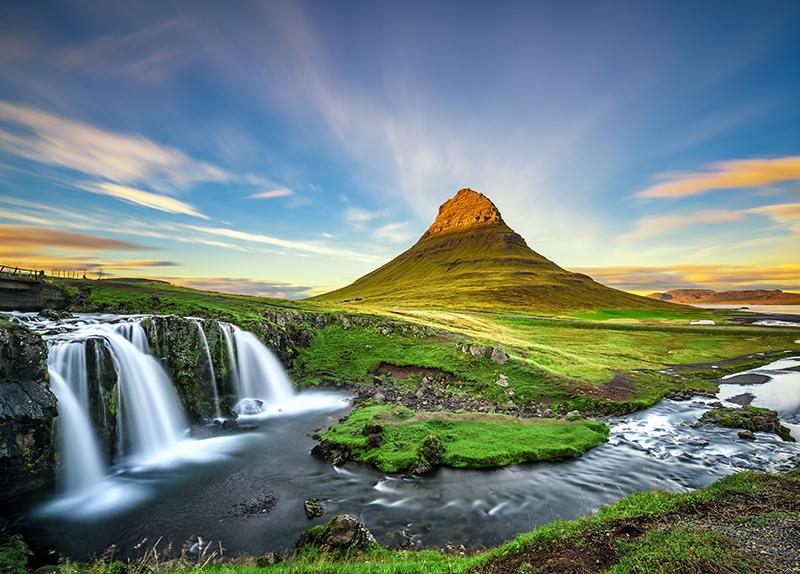 With GND8 Filter
Fix the exposure transition to render the perfect photo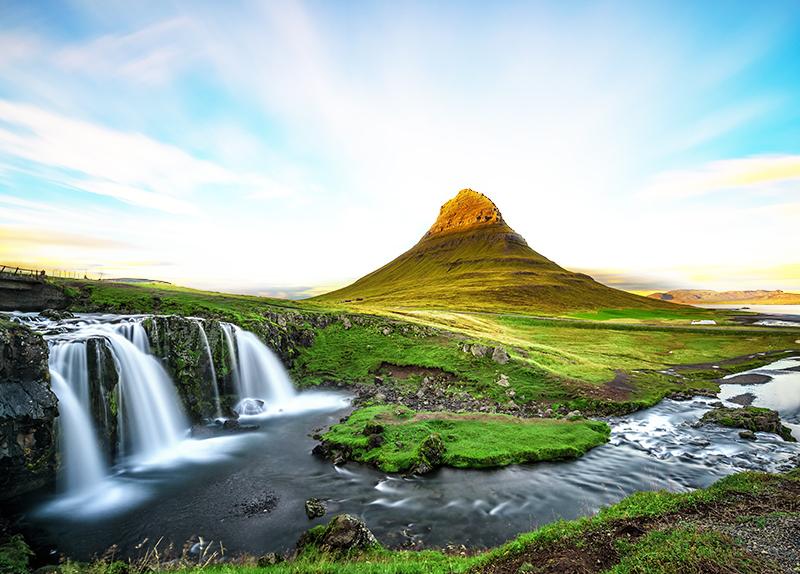 Without GND8 Filter
Sky transition exposure photo is flawed
Far exceeds expectations. Quality of the packaging suits a much more expensive purchase. Visual quality ot the filter is equally first rate. Having used the filter in my filter holder I can see no evidence of colour cast or filter clarity issues. Overall I have only exceedingly good things to say about this supply. Will definitely be seeking out this manufacturer for future filter purchases.
01/10/2021
Delivery was very fast. Unbeatable for the price... Everything is processed to a high standard. I can't confirm some criticism that the graduated filter is less foggy towards the middle. It was done very cleanly in my case. If the insertion should be a little difficult, then loosen the 4 screws on the filter holder a little bit and everything runs like butter! No colour cast on the filters! Great bags included... Polarising filter story, just screw an existing one onto the lens and then the filter holder on top. What more could you want without having to spend 400-500€? Full marks from me.


15/09/2021
fantastic filter
seems to be fantastic and has little to no loss of image quality (nothing i could detect). superb price as well.
11/10/2021
unbeatable quality/price
very good value for money, perfect packaging and shipping.
30/09/2021
Easy to use great photos just what I wanted.
30/09/2021
These images belong to K&F Concept end users.
K&F Concept Square Filter Kit ND1000 + GND8 + Metal Square Filter Holder Set SNJ51T
Filter
size
100mm/150mm
Transmittance
12.5% (GND8)
Multi-Coating
√
Antireflection
√
waterproof
√
scratch-resistant
√
HD
√
Filter Material
Optical glass
Filter Thickness
2mm
Shape
Square
Ring Material
Aviation aluminum alloy
Comparison of similar products
Rating

22 reviews.

0 reviews.

12 reviews.

43 reviews.

13 reviews.
Price

£152.99

£86.93

£31.45

£18.49

£15.69

£66.99

£37.73

£12.58
Model
SKU.1601
SKU.1611
KF01.K67
KF01.1146
KF01.K49

size

100mm/150mm
67mm
100*100mm
49mm

Transmittance

12.5% (GND8)
0.94
0.0156
0.94

Multi-Coating

√
√
√
√

Antireflection

√
√

waterproof

√
√

scratch-resistant

√
√

HD

√
√

Filter Material

Optical glass
Optical glass
Optical glass
Optical glass

Filter Thickness

2mm
3.3mm
2.0mm
3.3mm

Shape

Square
Circle
Square
Circle

Ring Material

Aviation aluminum alloy
Aviation aluminum alloy
Optical glass
Aviation aluminum alloy

Pattern

√
√